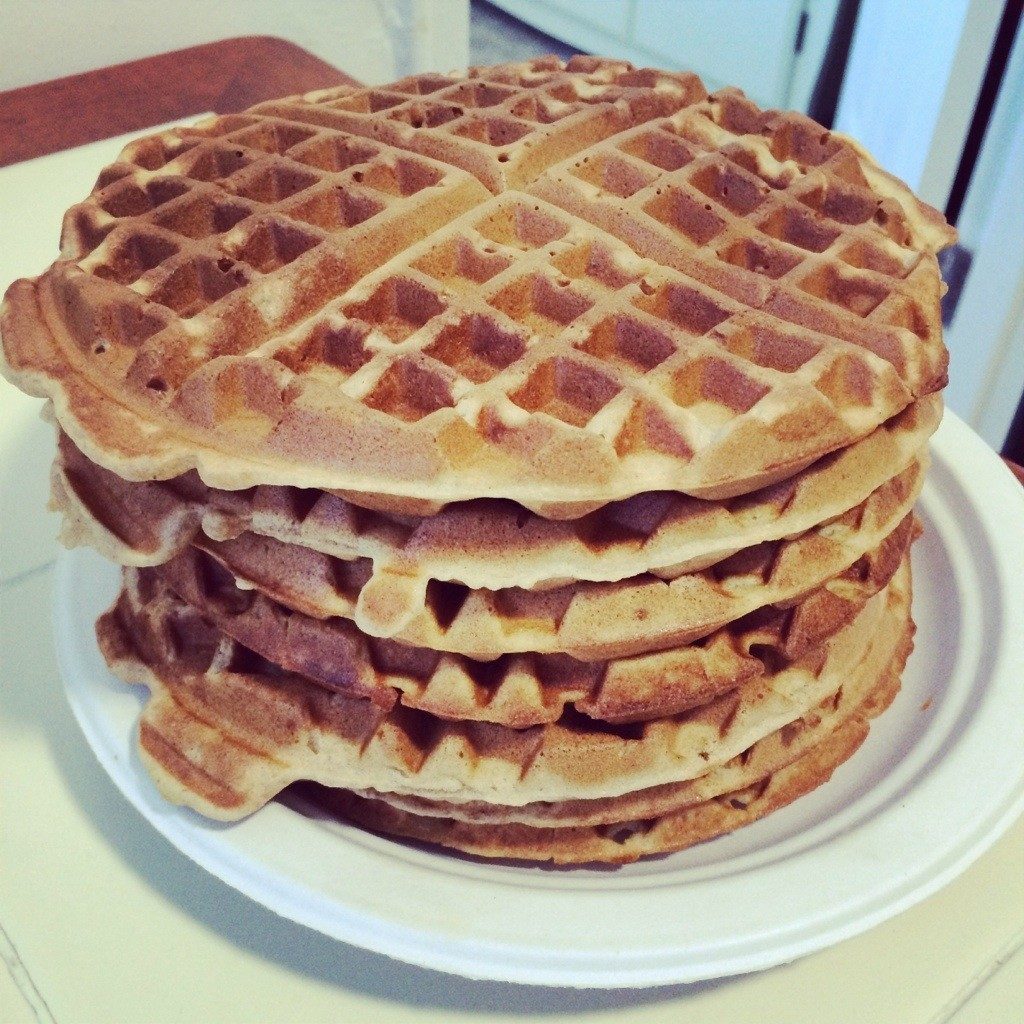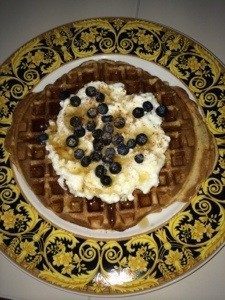 INGREDIENTS:
Waffle Maker
1 Cup White Whole Wheat Flour
1 Cup Unbleached All Purpose Flour
1 tsp baking powder
1/2 tsp baking soda
1/4 tsp salt
1/2 tsp cinnamon
Dash of nutmeg
1 cup Milk ( I use plant based)
2 very ripe bananas (about 2/3 cup)
2 large eggs
2 Tbsp Honey or Maple syrup
1/8 cup avocado oil
1/8 cup unsweetened applesauce
2 tsp Vanilla Extract
DIRECTIONS:
Mix all dry ingredients in a medium bowl.
If you have a food processor or a good quality blender. Blend or process all wet ingredients. Add wet ingredients into dry and fold just until combined. It will be lumpy. Follow the instructions on your waffle maker manufacturer's manual. Enjoy! Makes about 7 waffles.