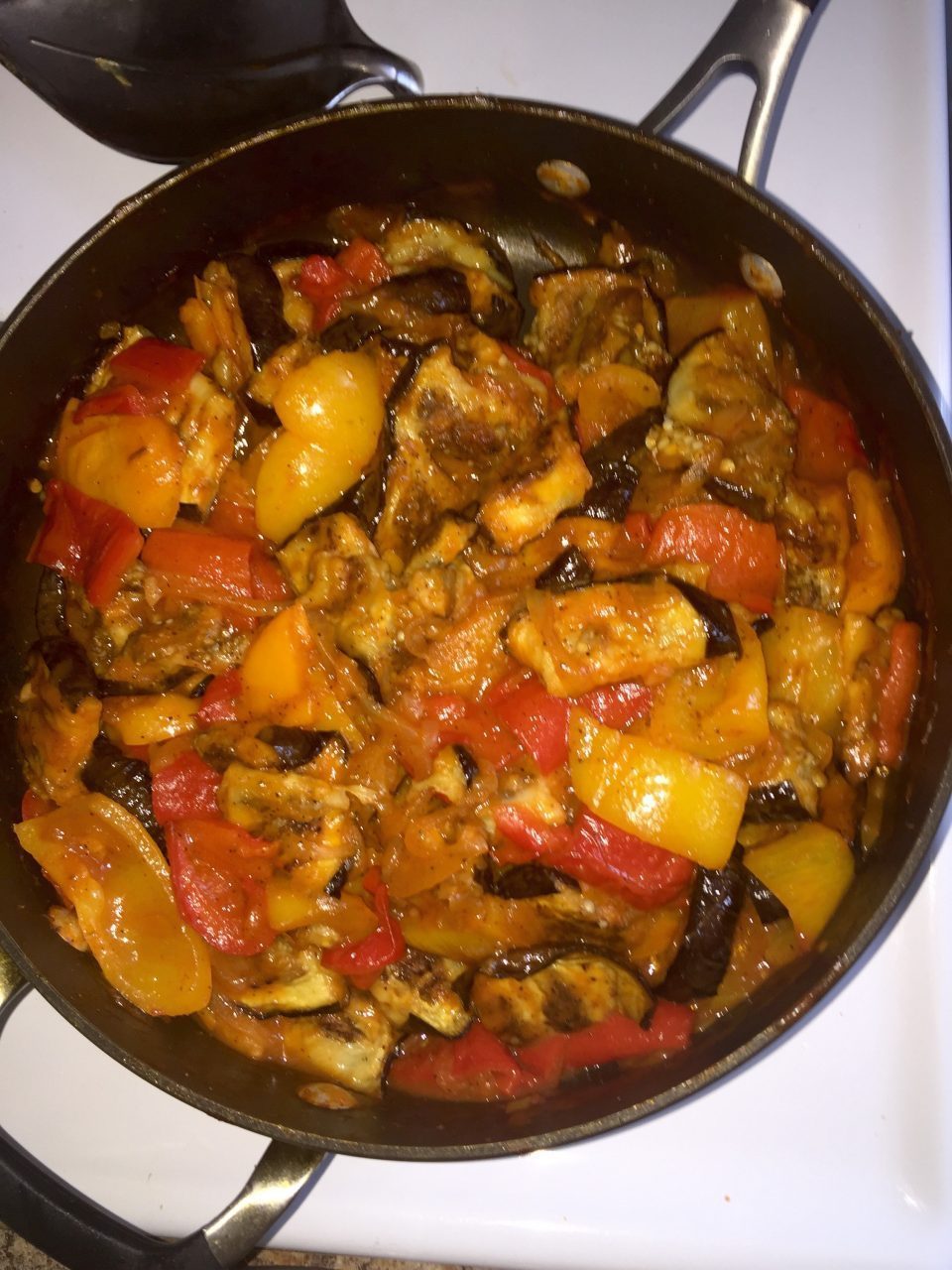 Took me a few batches but I FINALLY perfected it!!!! The creaminess from the roasted eggplant just makes this appetizer addicting!
INGREDIENTS:
1 Sweet Onion thinly julienned
1 Large eggplant unpeeled, washed and sliced 1/2″ thick
1 Red , yellow and orange Bell Pepper ribbed and seeded & cut into chunks
1-1/2 Tbsp 100% Maple Syrup
1 tsp Smoked Paprika
2 tsp White Vinegar
1 small can no salt added tomato sauce
2 Tbsp Avocado Oil
Olive Oil Cooking Spray
Sea salt & finely ground pepper
DIRECTIONS:
Heat oven to 400F. Salt and pepper your eggplant slices on both sides to taste and spray both sides with cooking spray. Roast for 20 min. Then flip and roast an additional 5-7 min. Set aside to cool.
In a deep skillet pan. Heat oil. Add onions and peppers season with salt and pepper to taste. Stir until semi soft. Add tomato sauce, maple syrup, paprika and vinegar. Stir until comes to a boil. Lower the heat to low and simmer for 30 min. With kitchen scissors cut each eggplant into quarters and add into skillet. Stir and simmer for another 10 min. Enjoy!