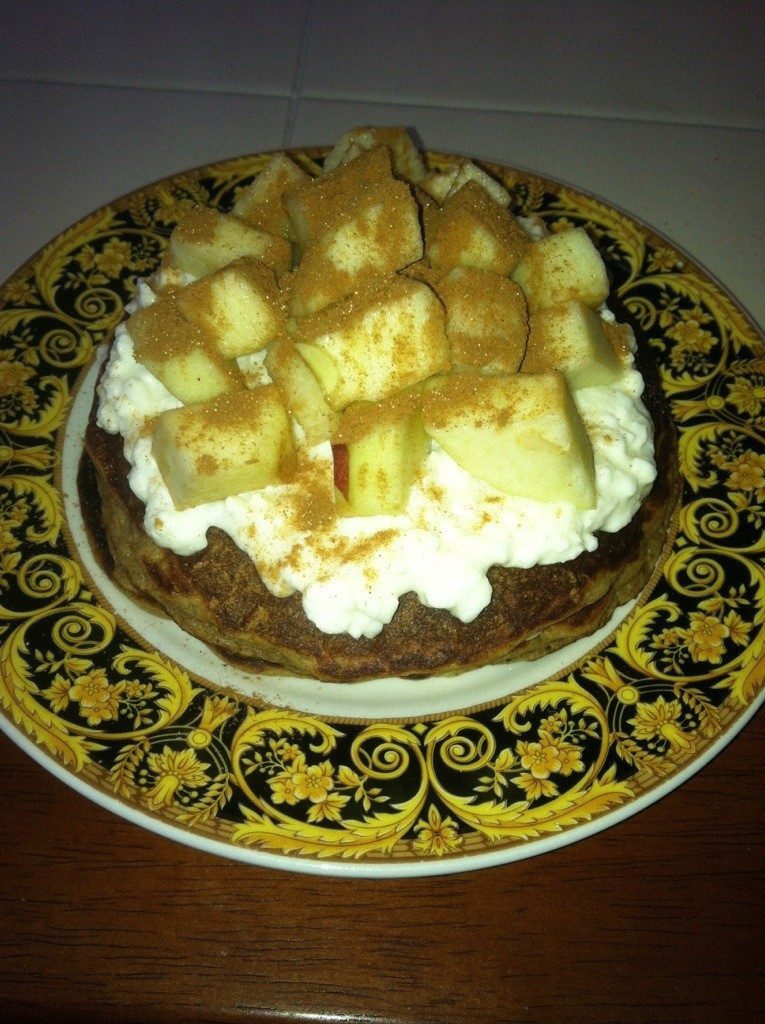 INGREDIENTS:
1/2 cup White Whole Wheat Flour
1/2 cup Oats
1 Tbsp 100% Pure Maple Syrup
1 tsp Baking Powder
1/2 tsp Baking soda
1/4 tsp salt
3/4 lowfat Buttermilk or Trader Joe's Cultured Cashew Milk
1 tsp vanilla extract
1 egg
2 tbsp Avocado or coconut oil
DIRECTIONS:
Put all ingredients in a food processor and puree until smooth. Heat a non stick griddle and pour 1/4 cup of batter. Wait until bubbles start forming and then flip for another minute or so. Enjoy!
NUTRITION ANALYSIS:
2 Pancakes per serving
  4 Servings

Amount Per Serving


  Calories

199.0

  Total Fat

9.6

 g

  Saturated Fat

1.2

 g

  Polyunsaturated Fat

2.6

 g

  Monounsaturated Fat

5.0

 g

  Cholesterol

48.3

 mg

  Sodium

211.6

 mg

  Potassium

86.6

 mg

  Total Carbohydrate

23.4

 g

  Dietary Fiber

2.8

 g

  Sugars

5.9

 g

  Protein

6.3

 g