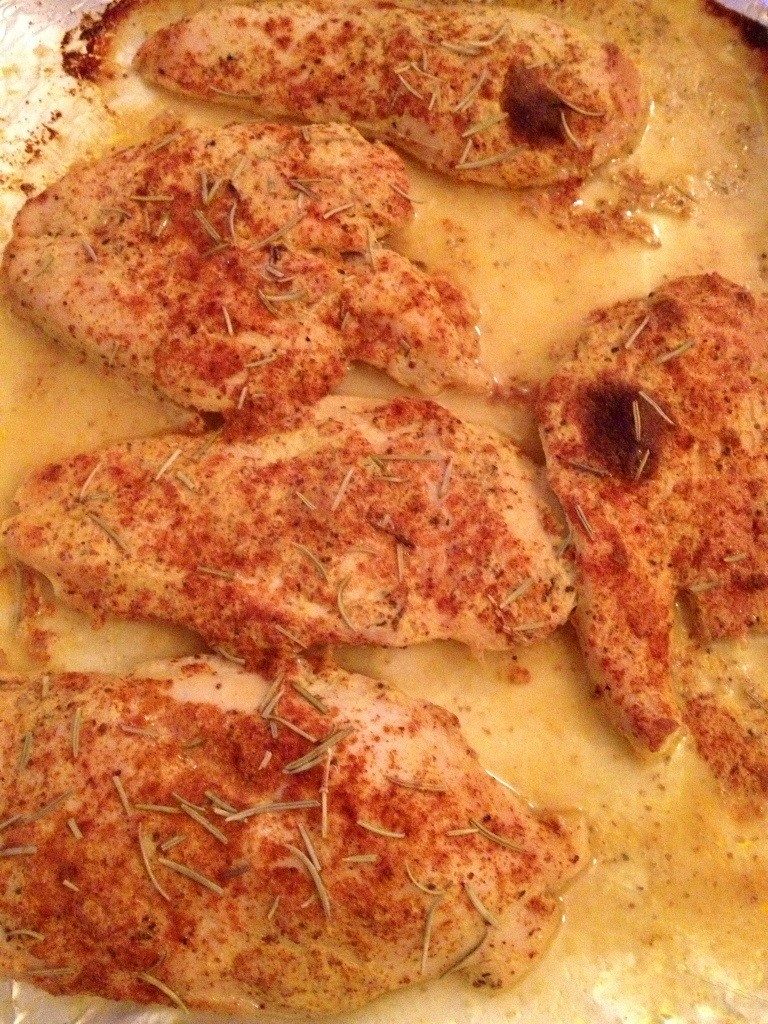 INGREDIENTS:
1 package- Boneless Skinless Chicken Breast
1/2 cup -Dijon mustard
1/4 cup- Maple syrup
1 Tablespoon – Rice wine vinegar
1 tsp paprika
DIRECTIONS:
Preheat your oven to 400ºF.
Then, mix together 1/2 cup of dijon mustard, 1/4 cup of maple syrup, and 1 tablespoon of rice wine vinegar.
Put a package of chicken into an oven-proof baking dish. Pour your maple mustard mixture over them, turning the breasts in the mixture so they are fully coated. Sprinkle with paprika.
Put the chicken into the oven, and let them bake for 30 minutes. Baste the tops of the chicken with more sauce half way through. Let the chicken rest for 5 minutes before serving. Plate the chicken, making sure to spoon some extra sauce over the top. Sprinkle over some fresh rosemary. If there is ever a time to use fresh herbs, THIS IS IT! The flavors are just so good together. Enjoy the savory goodness of this meal!