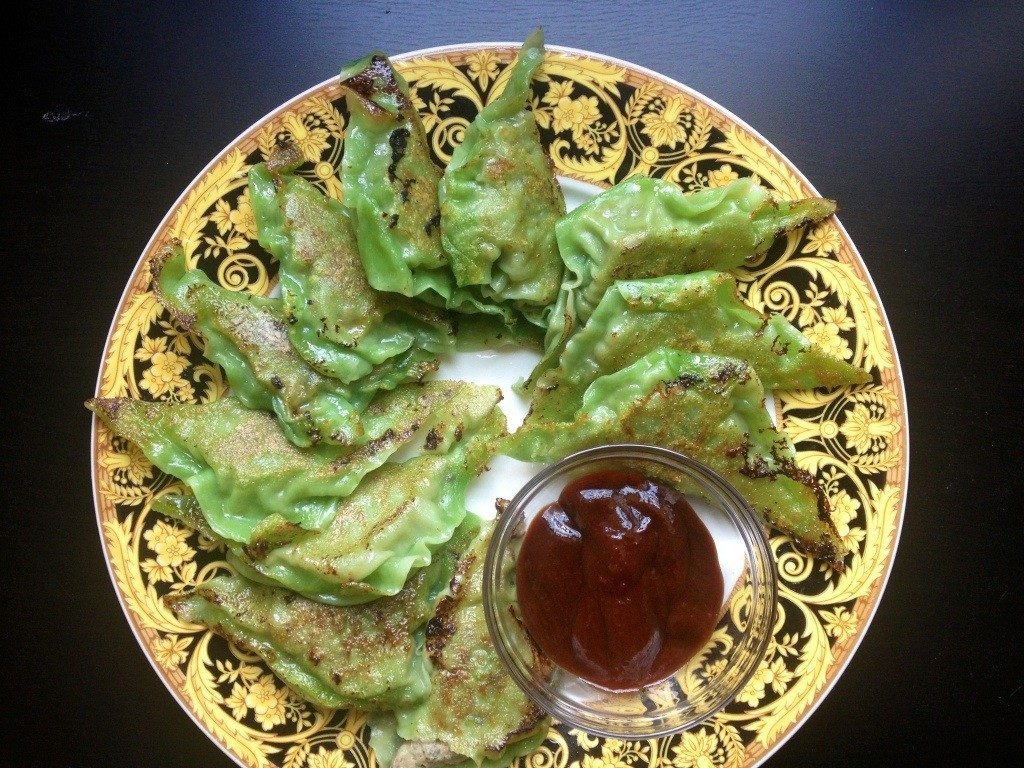 INGREDIENTS:
1 carrot peeled
1/8 small red cabbage
2 Tbsp grated fresh ginger
5 garlic cloves, minced
2 Tbsp low sodium soy sauce
3 Tbsp rice vinegar
2 tsp sesame oil
1 lb ground turkey breast
5 scallions, chopped
90 round or square spinach dumpling or gyoza wrappers
2 Tbsp peanut oil
DIRECTIONS:
Add carrot and cabbage to the food processor and process until finely chopped. Add the ginger, garlic, soy sauce, rice vinegar and sesame oil. Pulse a couple times and taste to see if you want more of any seasoning.
Add ground turkey and pulse until incorporated. Place filling in a bowl and stir in chopped green onions.
Put one rounded teaspoon worth of filling in the center of the wrapper. Moisten the edge of half the wrapper then fold both edges up and pinch the edges.
To cook, pour canola oil in a skillet and heat on medium high. Add the potstickers and let fry for one minute, then add 1/4 cup water to the pan and cover with lid. Steam 6 minutes then remove the lid. Let fry another 1-3 minutes until the edge touching the pan is golden. Don't move the potstickers until you are ready to take them from the pan to prevent sticking and tearing.