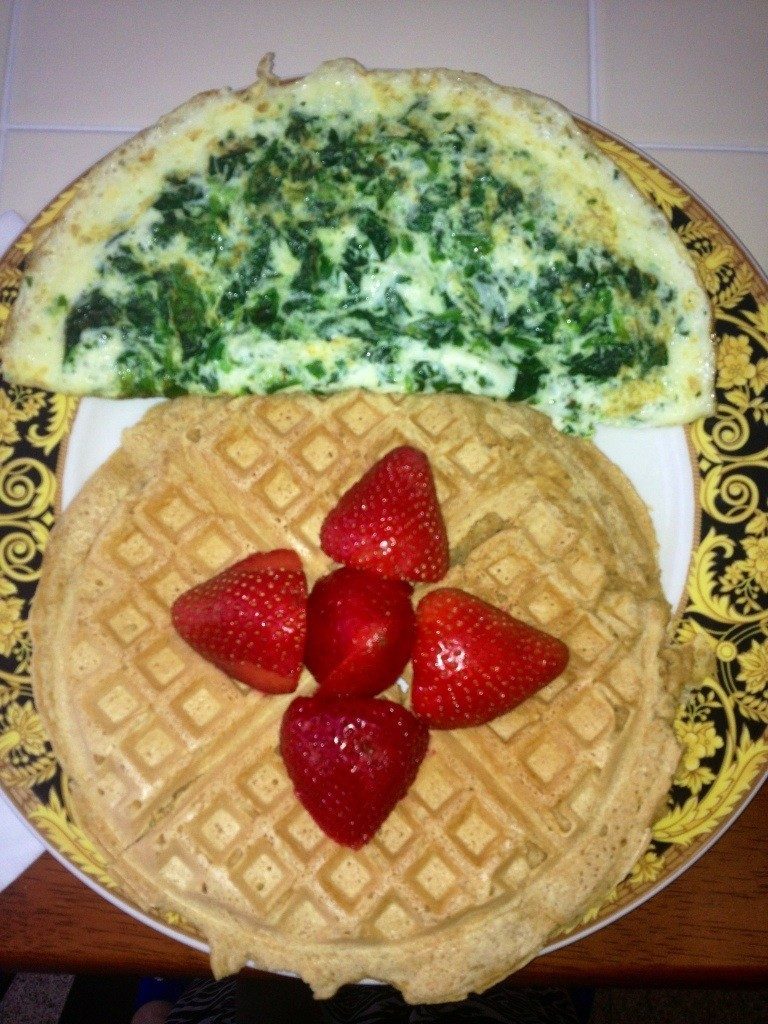 Makes 4 Belgian Waffles
INGREDIENTS:
1/2 cup White Whole Wheat flour
1/2 cup Unbleached All purpose flour
3 Tablespoons coconut sugar
1-1/2 tsp baking powder
1/8 teaspoon salt
3/4 cup+ 2 Tbsp milk
1 egg
1 Tablespoon coconut oil, melted
1/4 teaspoon vanilla
1/4 teaspoon cinnamon
DIRECTIONS:
Heat waffle iron.
Combine the flour, sugar, baking powder, cinnamon and salt in a large bowl.
Whisk the milk, egg, oil, and vanilla in another bowl.
Whisk the milk mixture into the dry ingredients just until the dry ingredients are moistened (lumps are OK!).
Pour about 1/2 cup into the center of your waffle iron. Bake according to your waffle iron until they are the crispness you enjoy.