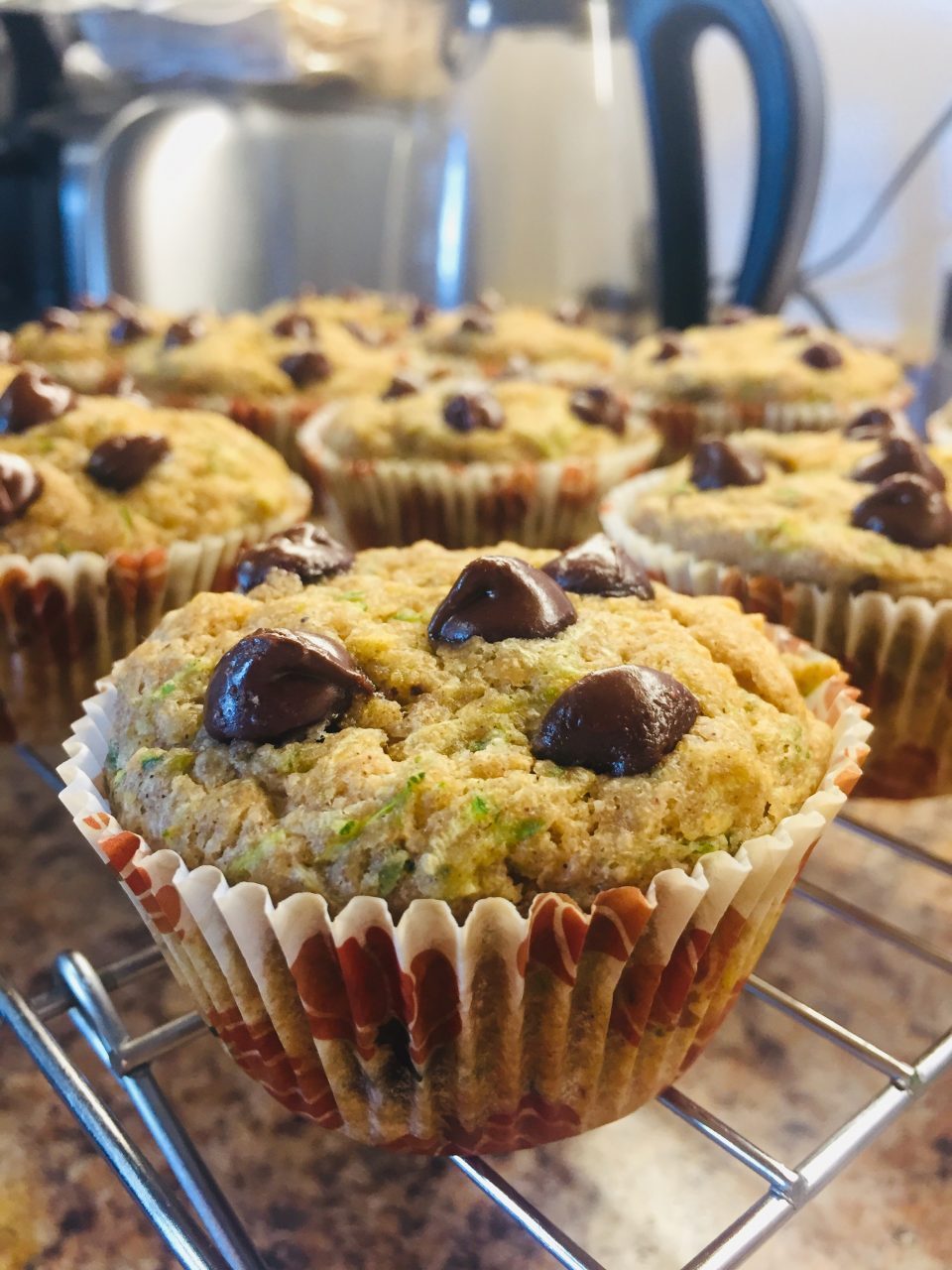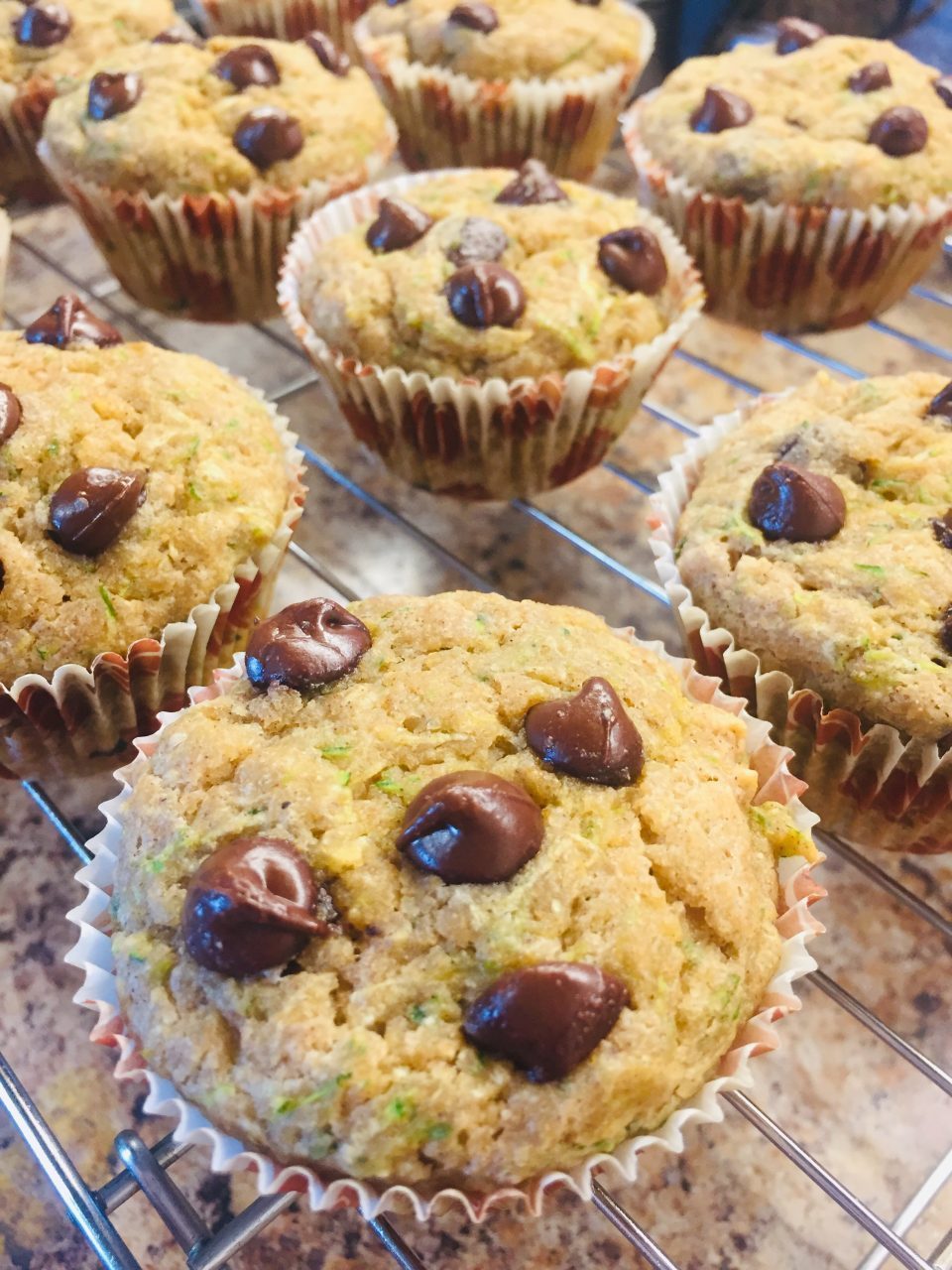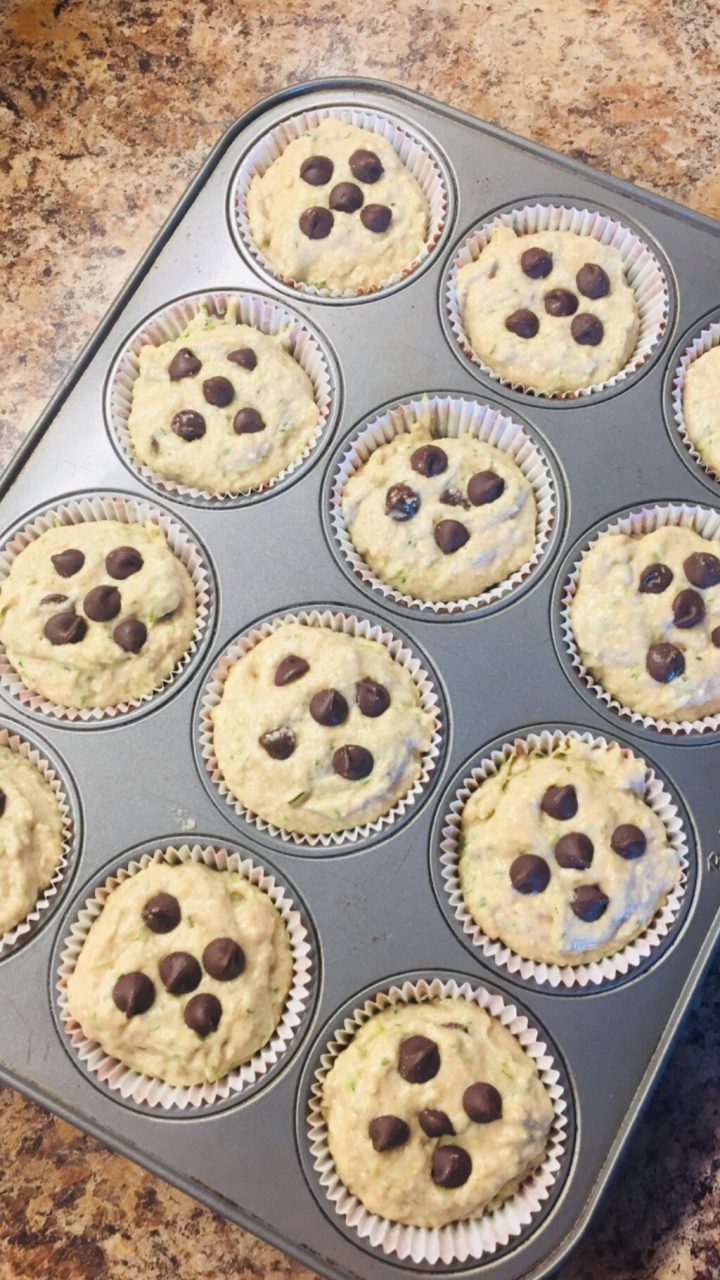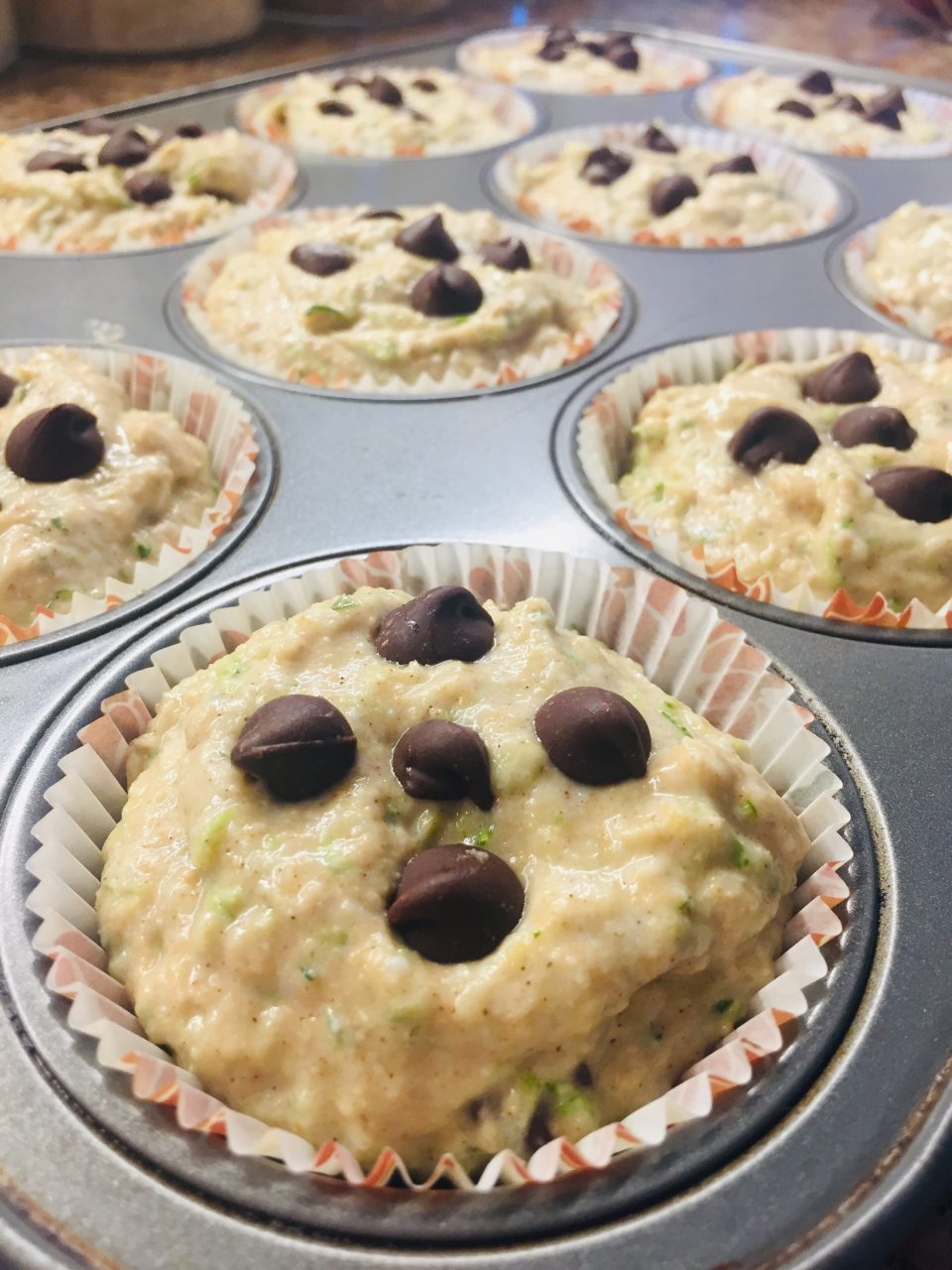 These delicious & most importantly nutritious muffins are dairy free, soy free, and vegan. Made with zucchini, whole grains, healthy fats, and unrefined sugar.
INGREDIENTS:
1 -½ cups grated fresh zucchini a box grater works well, no need to peel (about 2 small-medium)
1 -¾ cups white whole wheat flour
1 -½ tsp baking powder
½ tsp salt
1 tsp cinnamon
1 cup Trader Joe's Plain Cashew Cultured Beverage (vegan buttermilk)
1/3 cup honey or pure maple syrup
1 flax egg or 1 Large egg
1 tsp vanilla extract or vanilla bean paste
4 Tbsp Coconut oil, melted and cooled slightly
½ cup Vegan Chocolate Chips + more for sprinkling on top (I use Enjoy Life Brand)
Cooking spray (I used Trader Joe's Coconut Oil)
DIRECTIONS:
Heat oven to 400°F. Line muffin tin with liners and spray lightly with cooking spray. Set aside.
Place grated zucchini in a clean kitchen towel and squeeze out excess liquid over a bowl or the sink. Set aside.
In a large bowl, whisk together flour, baking powder, salt and cinnamon.
In a medium bowl or liquid measuring cup, whisk together buttermilk, honey (or maple syrup), flax egg, zucchini, vanilla and coconut oil.
Pour the wet ingredients into the dry and mix gently with a rubber spatula until combined. Gently fold in chocolate chips.
Scoop the batter into the prepared muffin tin, and top each muffin with a few extra chocolate chips.
Bake at 400 degrees for 5 minutes and then reduce oven temperature to 350. Continue baking for 15-20 minutes, until a tester inserted into the center of a muffin comes out clean. Cool muffins in the pan for 5 minutes before removing to a wire rack.
Enjoy! Don't forget to rate, tag and leave feedback when you try my recipe! Xoxo