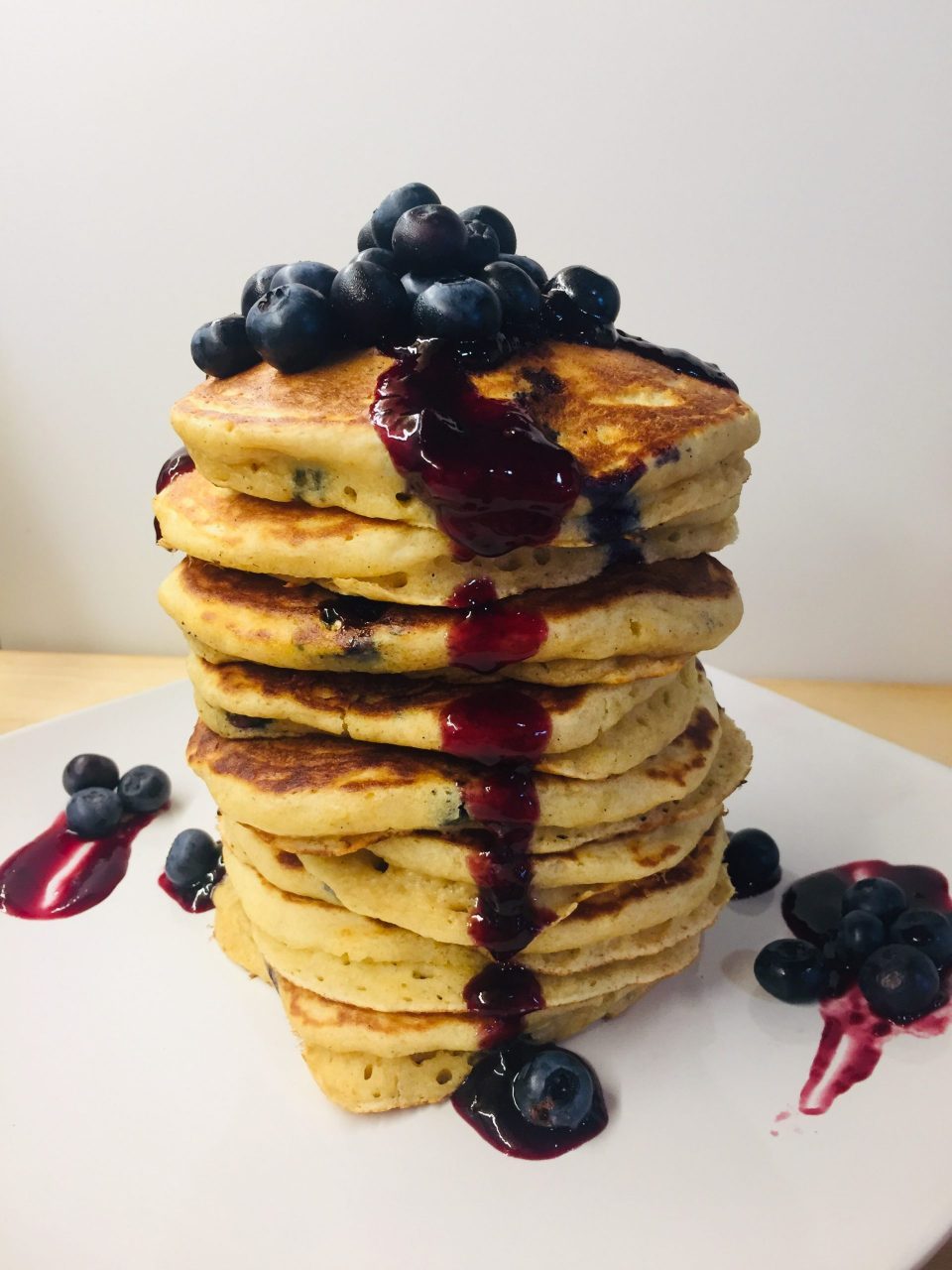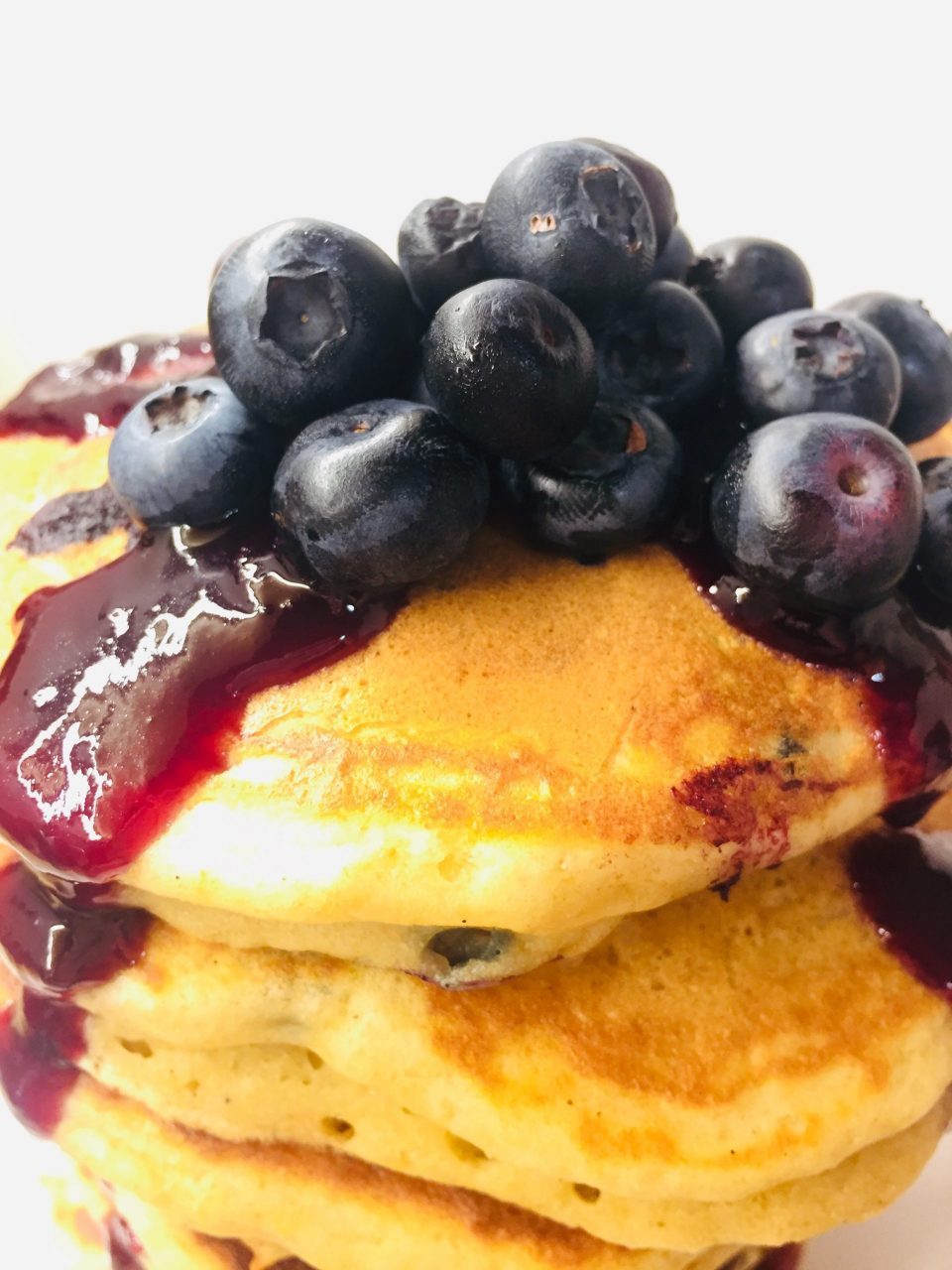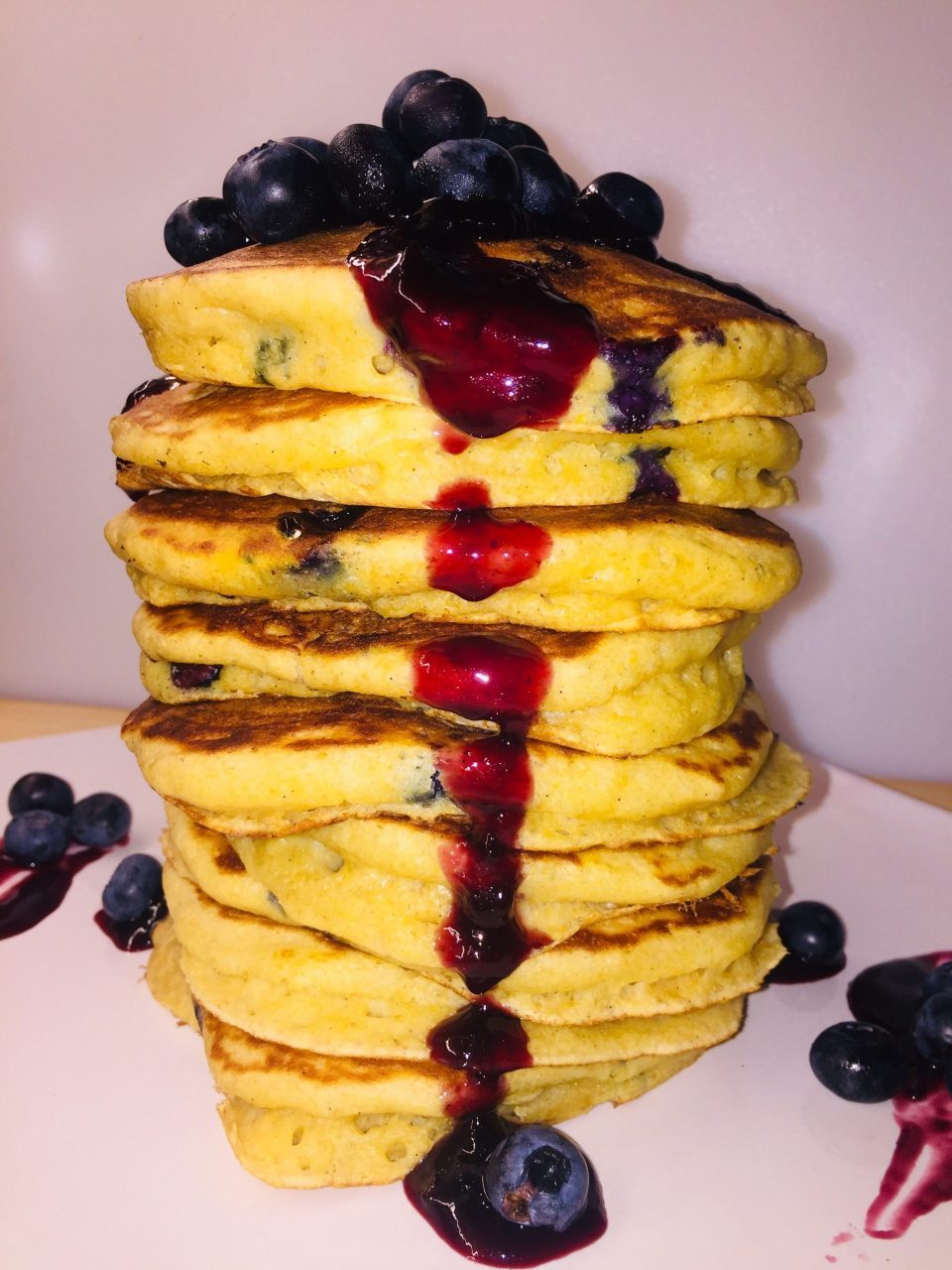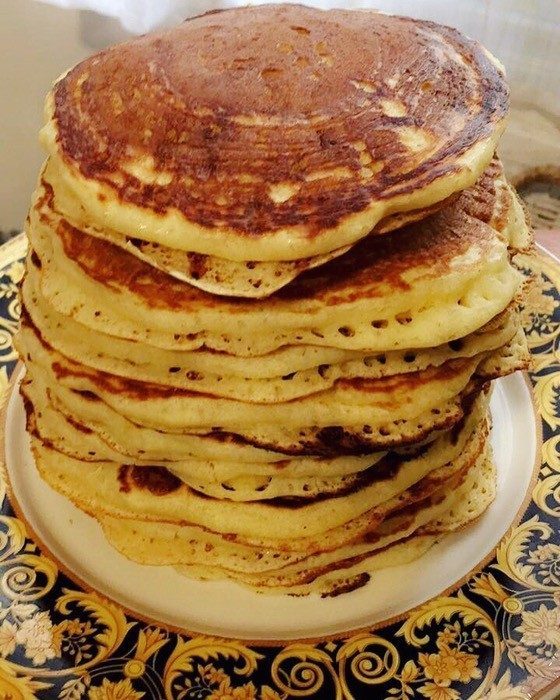 Prep time: 5 mins
Cook time: 3 mins
Total time: 8 mins
Serves: About 12 pancakes depending size of scoop.
Serving Size: 2 Pancakes
INGREDIENTS:
1/2 tsp salt (I used sea salt)
2 tsp baking powder
1 tsp baking soda
2 cups Unbleached Flour, sifted
2 Tbsp sugar (I use organic evaporated cane), coconut sugar or maple syrup
2 eggs, slightly whisked
2 cups 1.5% Milkfat buttermilk
1 tsp vanilla extract or paste
2 Tbsp butter, unsalted and melted
DIRECTIONS:
In a medium bowl, whisk together the salt, baking powder, baking soda, flour and sugar. In a separate bowl, whisk together the eggs, buttermilk and vanilla. Drizzle in the butter as you continue to whisk.
Switch to a wooden spoon and make a well in the middle of the dry ingredients. Pour in the wet ingredients and stir until almost completely combined. Please remember, the more you stir pancakes the more flat and tough they will be so please mix until a few streaks of flour are remaining.
Heat a flat griddle pan to medium heat. Scoop ⅓ cup of batter and cook until bubbles begin to form, flip and cook until golden. Serve immediately with your favorite Grade A 100% Maple Syrup!
**You may also add organic blueberries to the dry mixture before adding the wet ingredients.
Original Recipe adapted from Oh Sweet Basil.