Hashbrowns with Eggs Sprinkled with Mozzarella
July 14th, 2013 | Posted by in
Breakfast/Brunch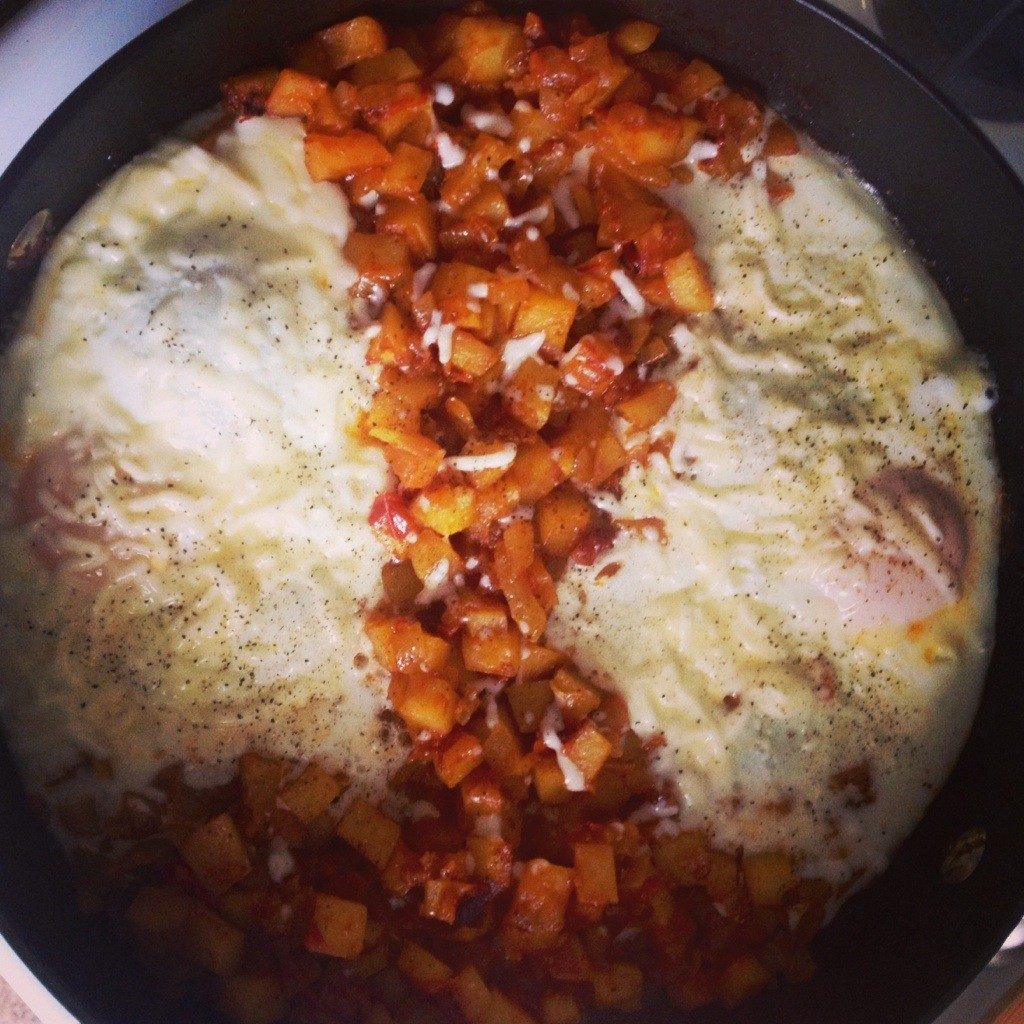 INGREDIENTS:
1/2 Sweet onion, chopped
1 Tbsp Avocado Oil
1 Tomato, Diced
2 Red Potatoes, diced
2 eggs+ 2 egg whites
1/4 cup shredded mozz
1/2 tsp kosher salt, divided
1/4 tsp pepper
1/4 tsp ground turmeric
1/4 tsp smoked paprika
DIRECTIONS:
Using a deep skillet with lid. Heat oil. Saute onions until almost tender. Add tomatoes. 1/4tsp salt. Stir. Saute until tomatoes give off juices approx 2 min. Add potatoes, rest of the salt and pepper. Stir. Cook covered for 10 min. Stir add turmeric, and paprika. Stir again and cook for another 20 min on med-low heat. Make room for 2 eggs. Crack eggs in spaces along with the whites. Cover and cook for another 3 min. Turn heat off. Sprinkle with cheese and serve.
Hashbrowns with Eggs Sprinkled with Mozzarella

,
You can follow any responses to this entry through the RSS 2.0 You can leave a response, or trackback.