The ONLY recipe you'll ever need for French Crêpes
April 3rd, 2020 | Posted by in
Breakfast/Brunch
|
Russian/Bukharian Cuisine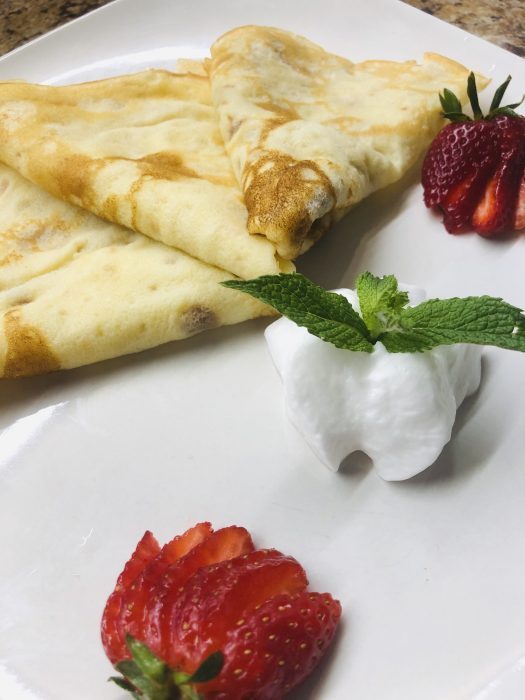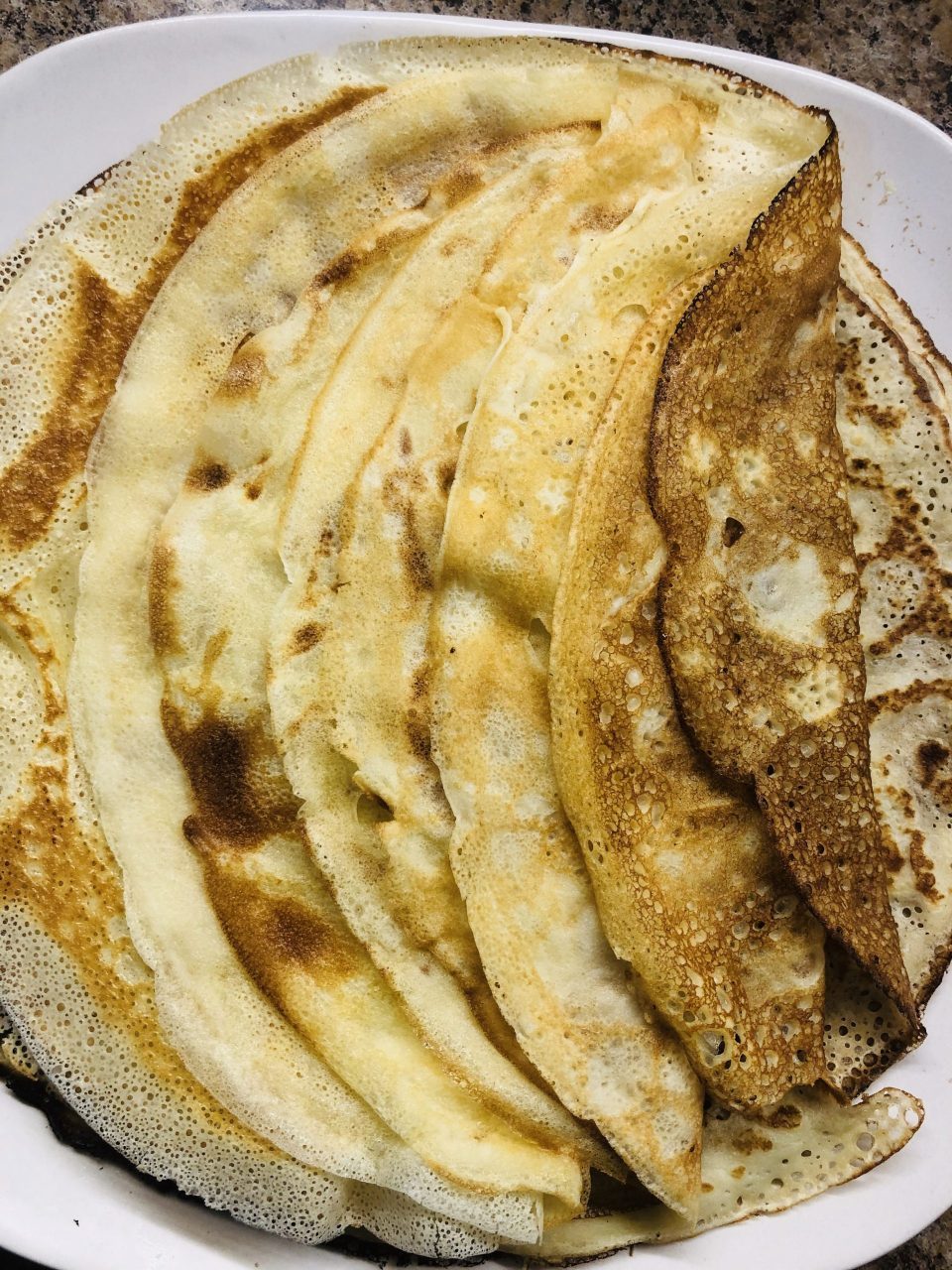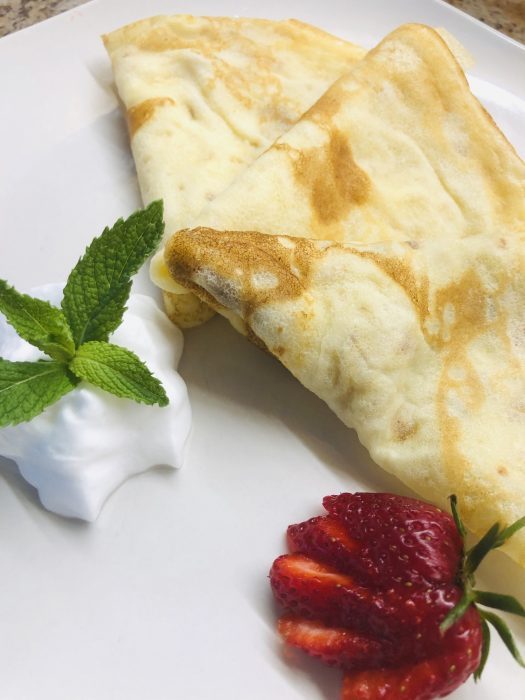 ---
INGREDIENTS:
•4 Large Eggs
•2-3 Tbsp Cane Sugar (depending on how sweet you like your crepes)
•3 Tbsp Avocado Oil
•500ml Organic Whole Milk
•280g unbleached all purpose flou
•500ml Boiling water

DIRECTIONS:

In a large bowl, whisk eggs, sugar and oil until completely combined. Add milk and whisk again. Sift flour into egg mixture and whisk until incorporated well. Finally, add boiling water and whisk well.
Heat your crêpe pan(I use a 10") on medium heat and grease with oil using a silicone brush. Pour about 1/3 cup batter onto pan and swirl it around to distribute evenly. Fry about a minute on each side. Repeat process until you have used all the batter. Makes about 24 crêpe.
If you have tried this recipe. Make sure to tag me in your posts or drop your comment/feedback below. Thank you! 
The ONLY recipe you'll ever need for French Crêpes

,
You can follow any responses to this entry through the RSS 2.0 You can leave a response, or trackback.