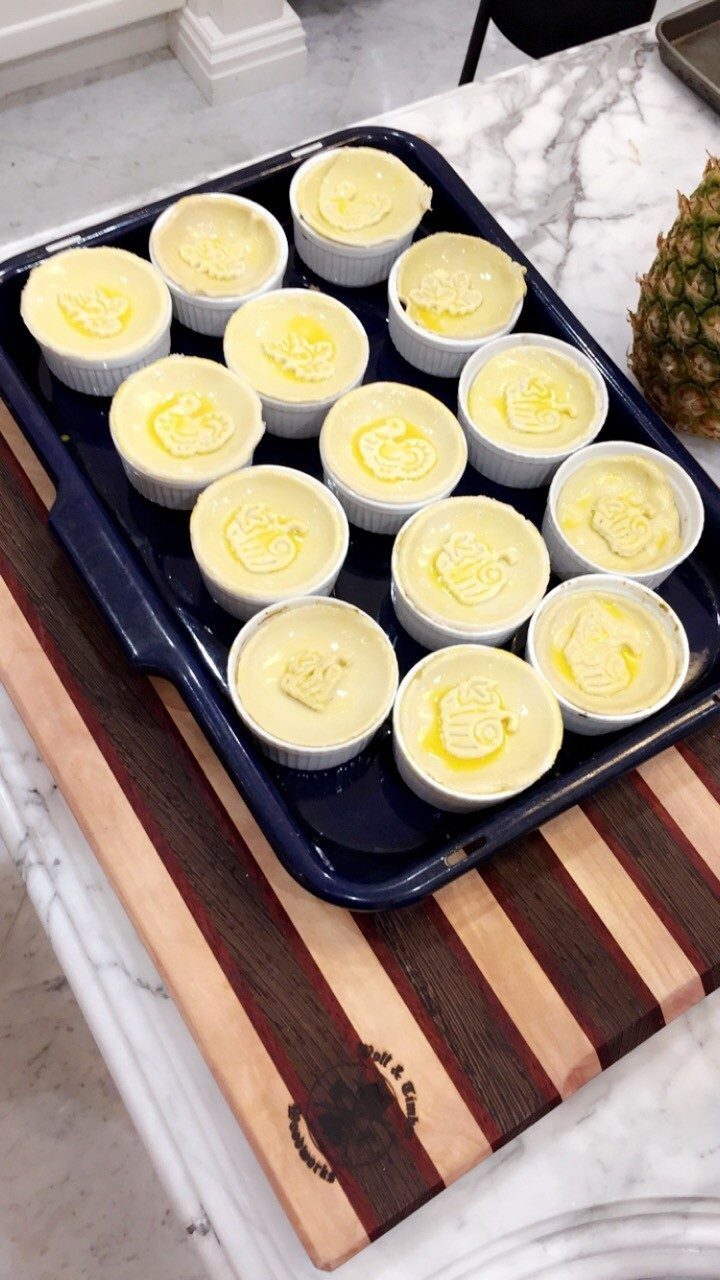 DIRECTIONS:
1 cup of roasted chicken meat, cut up small
3 carrots, peeled and cut into 1/2 inch dice
1/2 sweet onion, diced finely
2 stalks of celery, diced finely
1/2 cup of mushrooms, sliced
2 cups of chicken stock
3 tablespoons of butter, vegan butter or coconut oil
2 tablespoons of flour
1 package of frozen puff pastry dough
salt and pepper to taste
DIRECTIONS:
Remove one sheet of puff pastry dough from the package and set on the counter to defrost, at least an hour.
Cut up the chicken meat, carrots, onion, celery, and mushrooms.
Preheat oven to 450 F.
Melt 2 tablespoons of butter or whatever solid fat you're using in a small saucepan. Add the flour and stir well with a wooden spoon. Cook on medium heat for 2-3 minutes, not letting it brown, to cook off the flour taste.
Pour in the chicken stock and stir well. Bring to a low boil and let thicken for 3 minutes.
In a frying pan, melt a tablespoon of butter. Add the onions, celery and carrots. Saute until the onions are soft and translucent, about 5 minutes. Add the mushroom and cook for another 2 minutes.Add the chicken and the chicken stock gravy. Mix well. Turn off the heat.
Unfold the defrosted puff pastry sheet.
Cut into circles to fit over the ramekins you will be serving the chicken pot pies in. I use the ramekins themselves, biscuit cutters or pie stamps to get creative and to cut the dough.
Ladle the chicken stew mixture into each ramekin. Top with the puff pastry dough.
Bake until golden brown and puffy, for about 20-25 minutes. Serve immediately
**Recipe adapted from Chef Druck.