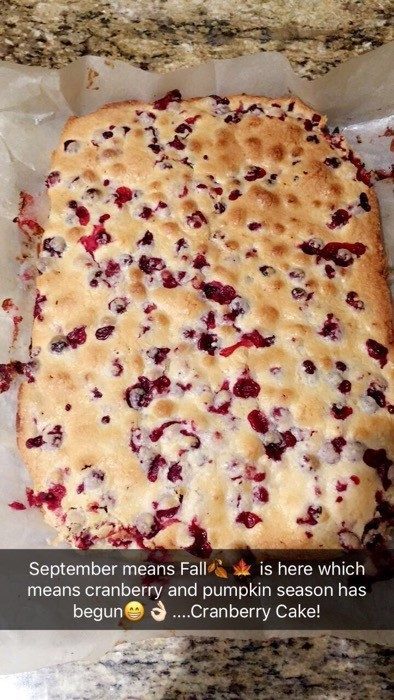 This delicious, scrumptious cake recipe is originally my Mother In-laws. However, it requires 1-3/4 sticks of butter, refined sugar and flour. Therefore, I had to make some nutritional changes for a more conscious product. But I must say this is by far the easiest, and fastest cake I baked up. Give this recipe a try and leave some feedback on what you think of the result. Happy Baking!
INGREDIENTS:
1 Cup White Whole Wheat Flour
1 cup Unbleached All purpose flour
2 Cups Organic Evaporated Cane Sugar
1 stick butter, Room temperature or vegan butter sticks if making non dairy
1/2 cup Unsweetened Applesauce
3 eggs
1 tsp vanilla Extract
1 (12oz) bag of Fresh Cranberries
DIRECTIONS:
Heat oven to 350F. Line a 9×13 baking pan with parchment paper and grease with cooking spray or just grease the pan directly if it's a metal pan. In a stand mixer, beat the eggs with the sugar until slightly thickened and light in color, about 5-7 minutes. The mixture should almost double in size. The eggs work as your leavening agent in this recipe, so do not skip this step. This mixture should form a ribbon when you lift the beaters out of the bowl. Add the butter, applesauce and vanilla; mix two more minutes. Stir in the flour until just combined. Add the cranberries and stir to mix throughout.
Spread evenly in the 9×13 pan. Bake for 40-50 minutes, or until very lightly browned and a toothpick inserted near the center of the cake comes out clean. Let cool completely before cutting into small slices. Dust with powdered sugar after completely cooled. Enjoy!