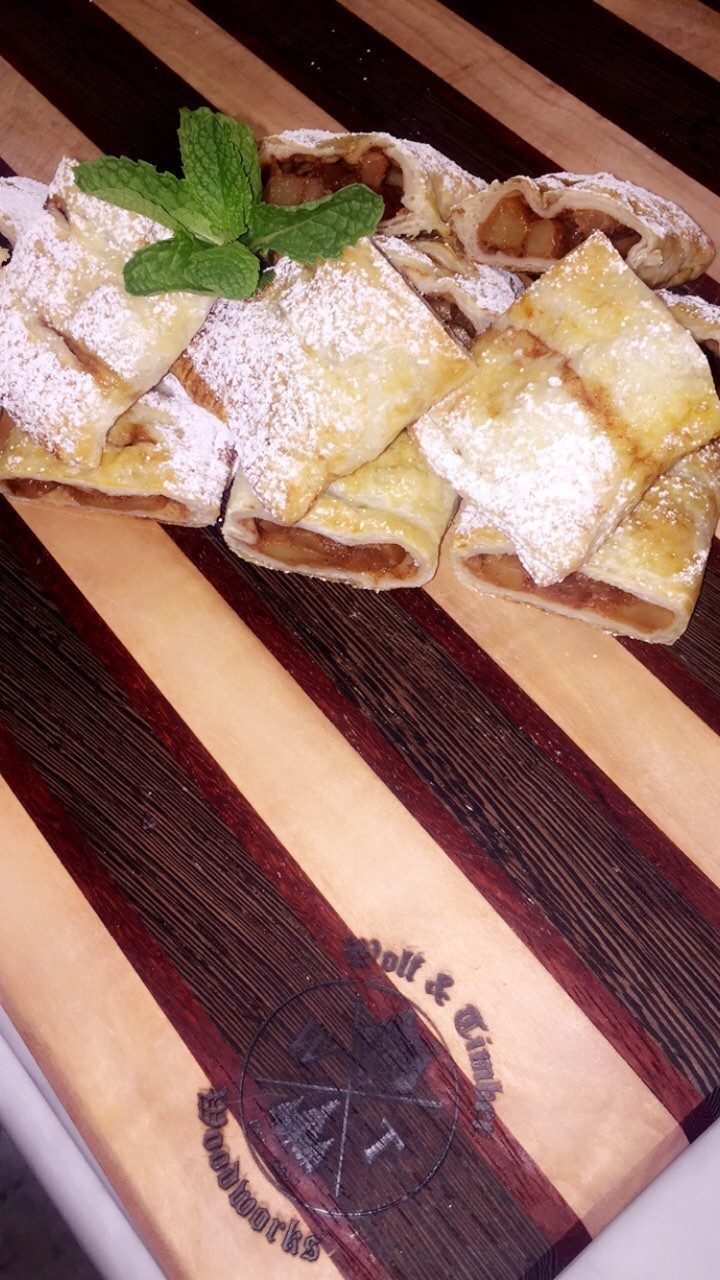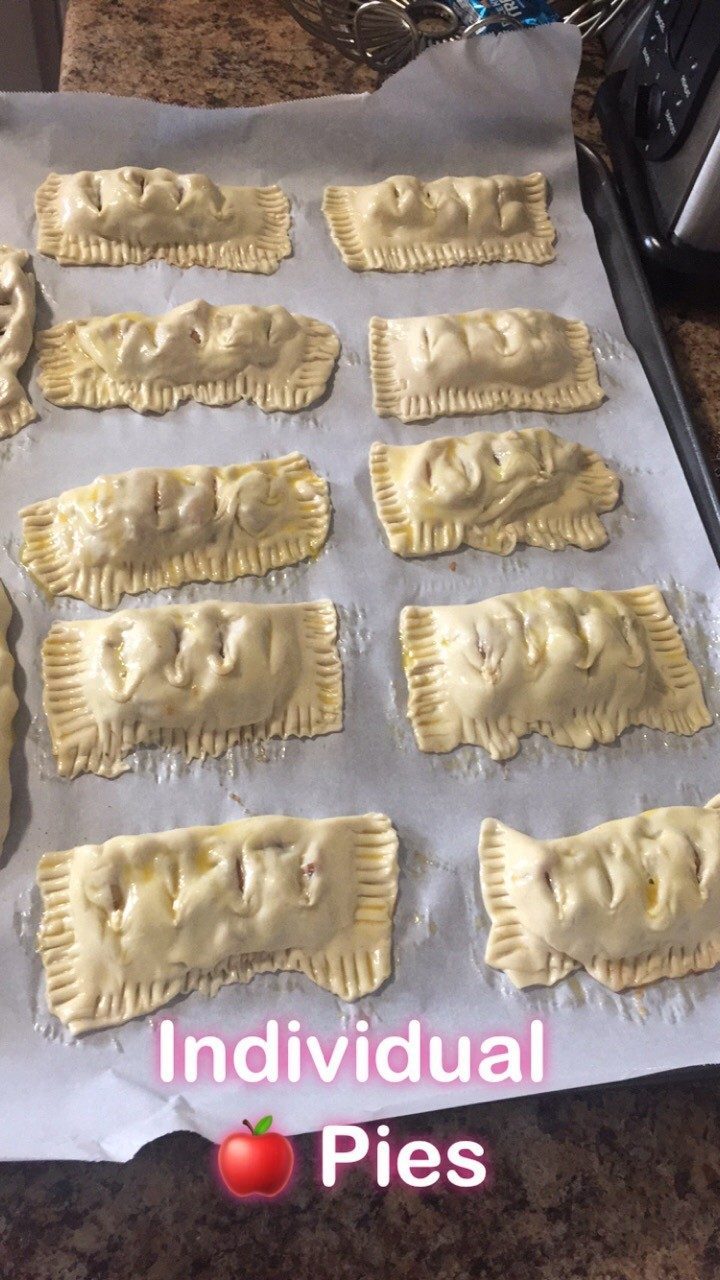 INGREDIENTS:
1 (17.3 oz) pkg frozen puffed pastry, thawed according to pkg directions
4 medium apples – peeled, cored, and thinly sliced (I used 2 Granny Smith and 2 gala)
2 tsp lemon juice
½ cup brown sugar
1 tsp cinnamon
2 dashes of pumpkin pie spice (use nutmeg if you don't have PPS)
1 Tbsp Vegan butter, divided
1 egg, beaten
1 Tbsp powdered sugar for decoration
INSTRUCTIONS:
In a saucepan, cook the apple slices with the lemon juice until they start to soften.
Add the sugar, cinnamon, and pumpkin pie spice. Cook for 8 minutes.
Remove from heat and mix in 1 Tbsp butter until melted. Allow mixture to cool.
Once mixture is cooled preheat oven to 425 F degrees.
Open puff pastry and cut each sheet into 4 squares.
Place a spoonful of the cooled apple mixture on half of each square.
Fold over each half of the square sealing edges, creating a rectangle.
Place pastries on a baking sheet lined with parchment paper. Crimp edges with fork. Cut 3 slits on the top of each pastry. Brush with egg wash. Bake for 10-15 minutes or until golden brown. Remove from oven and allow to cool completely before the sprinkling with powdered sugar.