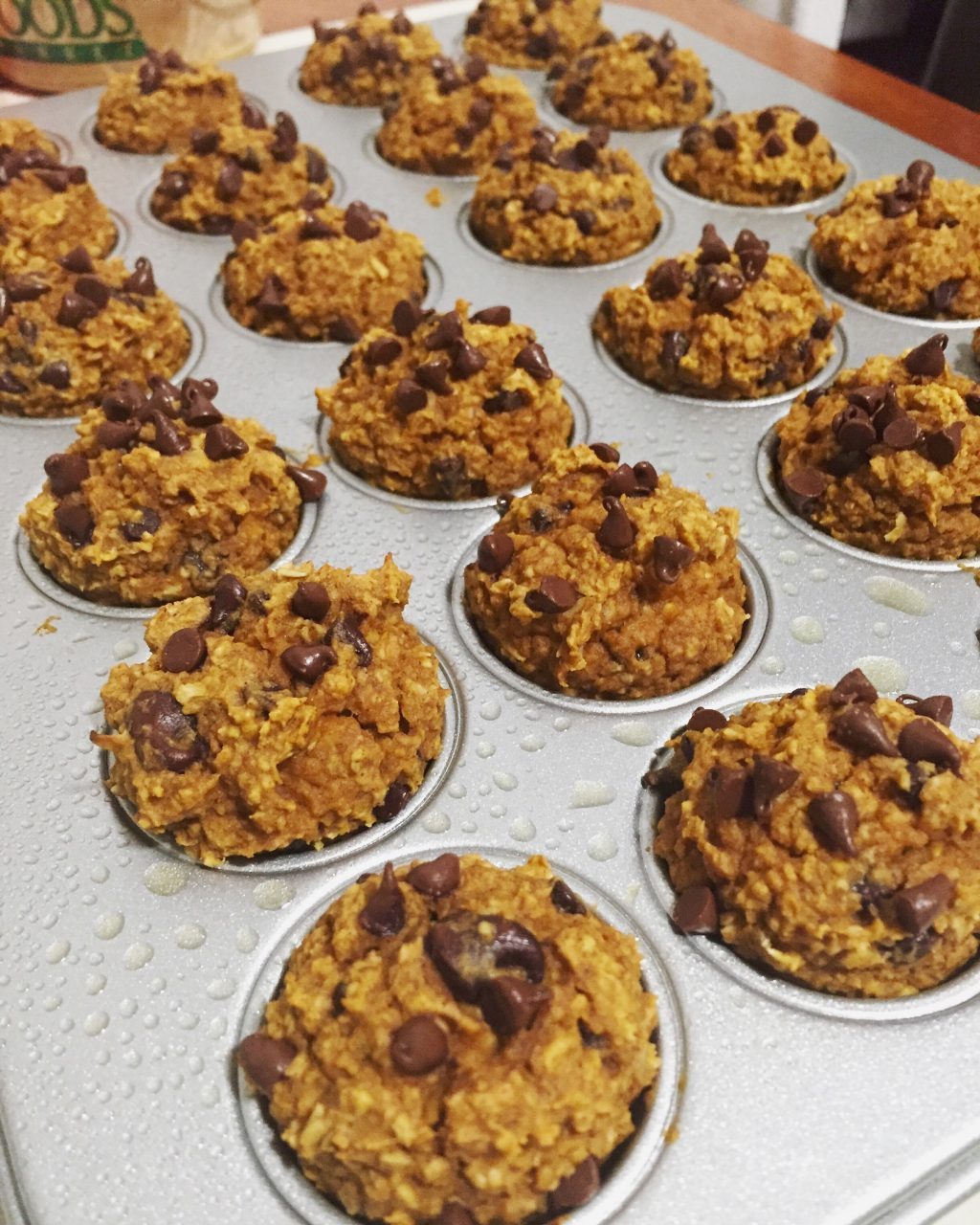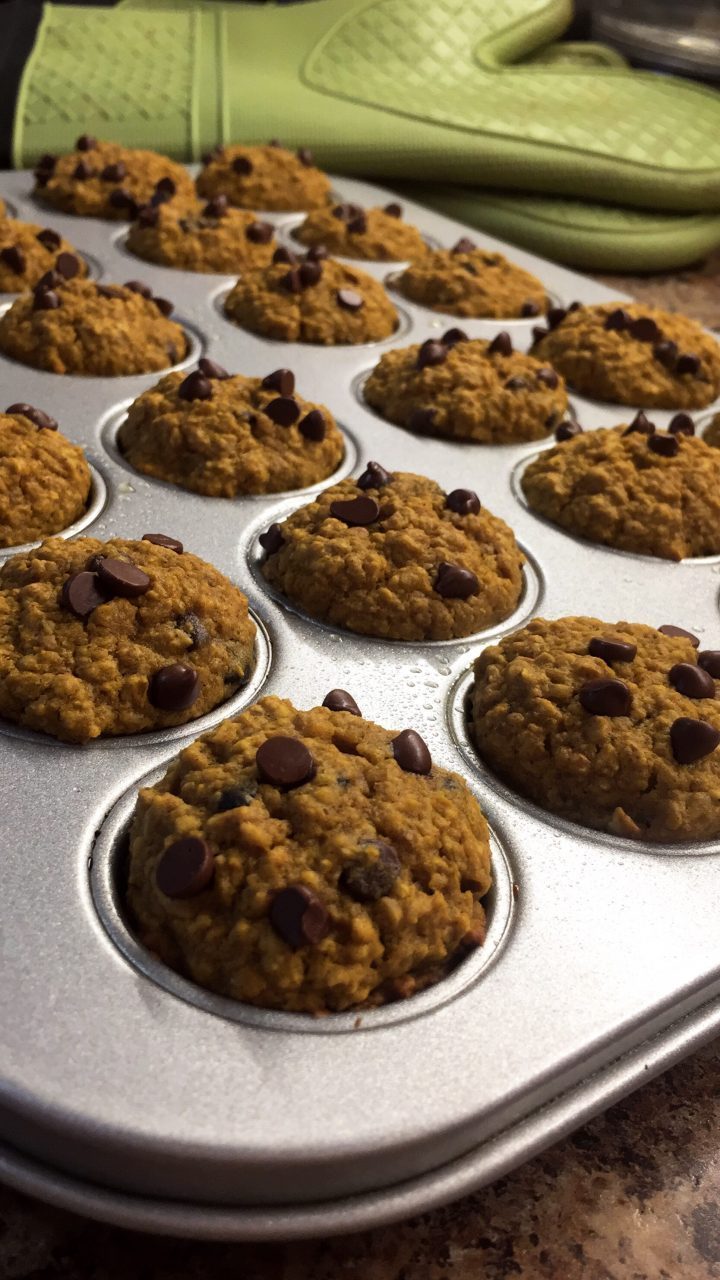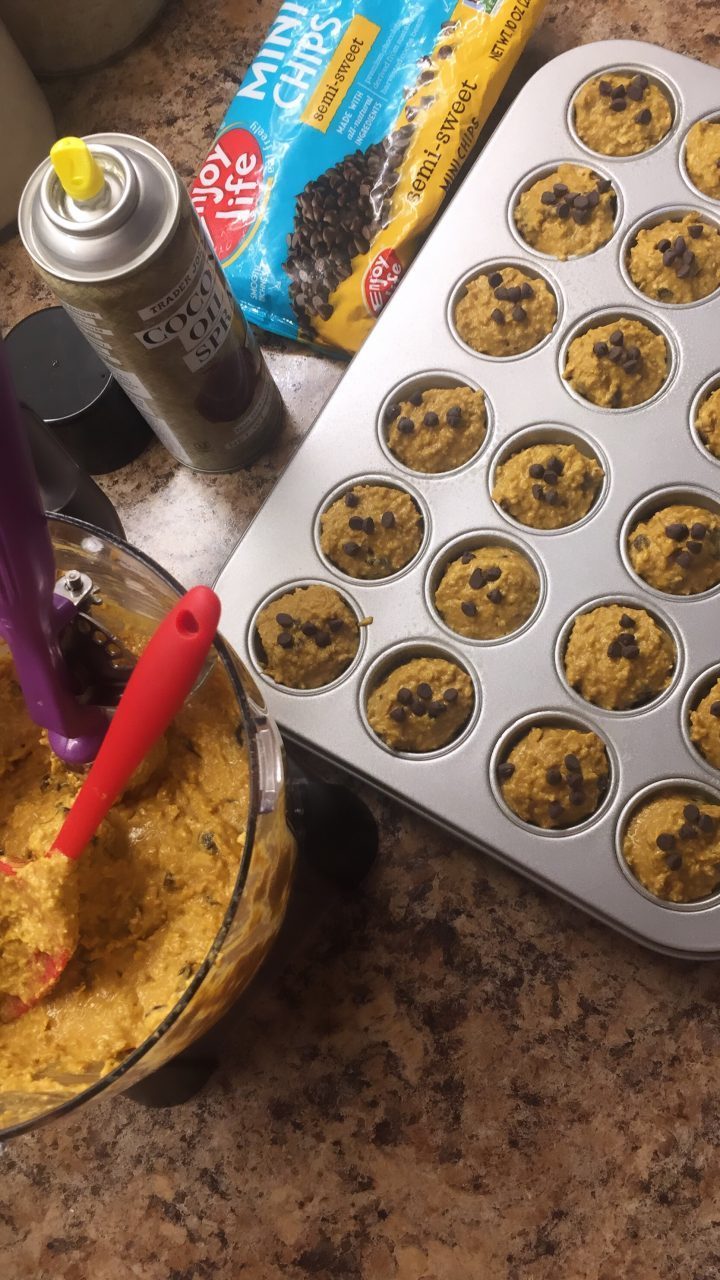 It's Pumpkin season!!!!! I mean who doesn't love the warm flavors of everything Pumpkin?…..from pumpkin spice lattes, to pumpkin pies, pancakes, scones, cookies…..oh I can just go on forever listing the yummiest edibles with this star ingredient. Fortunately, I have put together this recipe last minute for my fellow Phi Upsilon Omicron members at Queens College. Turned out to be a success!
They're very moist and chewy in texture. Just the perfect little morsels of yumminess! Give this recipe a try today! Be sure to tag me in your posts and let me know what you think of the recipe. Happy Baking!
INGREDIENTS:
Yeild: about 30 mini muffins
Serving size: 1 muffin
-2 & 1/4 cups Rolled Oats (I used Trader Joe's Organic Toasted Old Fashioned Rolled Oats)
-1 cup pumpkin puree (I use organic)
-1/2 cup pure maple syrup
-2 Large eggs
-1 Tbsp vanilla extract
-3 Tbsp Coconut Oil (melted)
-1/4 cup unsweetened almond milk or Ripple Vanilla Milk (also Unsweetened)
-1 tsp baking powder
-1/2 tsp baking soda
-1/4 tsp salt
-1 tsp cinnamon or pumpkin pie spice
-1/4 tsp nutmeg
-1/2 cup mini dark chocolate chips (or whichever you like) + plus more for topping
-cooking spray for muffin tins (I use TJ's Coconut Oil Spray)
-24 mini muffin tin
DIRECTIONS:
Preheat the oven to 350°F and then grease with cooking spray or line a muffin tin for first 24 muffins. You will need to reuse the tin again for remaining batter.
Place the oats in the food processor and blend for about 30 seconds, or until you get smaller crumbs of the oats to resemble whole wheat flour. Next, add the remaining ingredients except the chocolate chips. Blend until smooth and combined. Fold in your chocolate chips.
Using a small cookie scoop or 1 Tbsp measuring spoonful fill muffin tin. Top with more chocolate chips. Bake in the oven for 12-15 minutes, until light golden brown. Insert tester until it comes out clean. Let cool 10 min before transferring onto cooling rack. Enjoy.