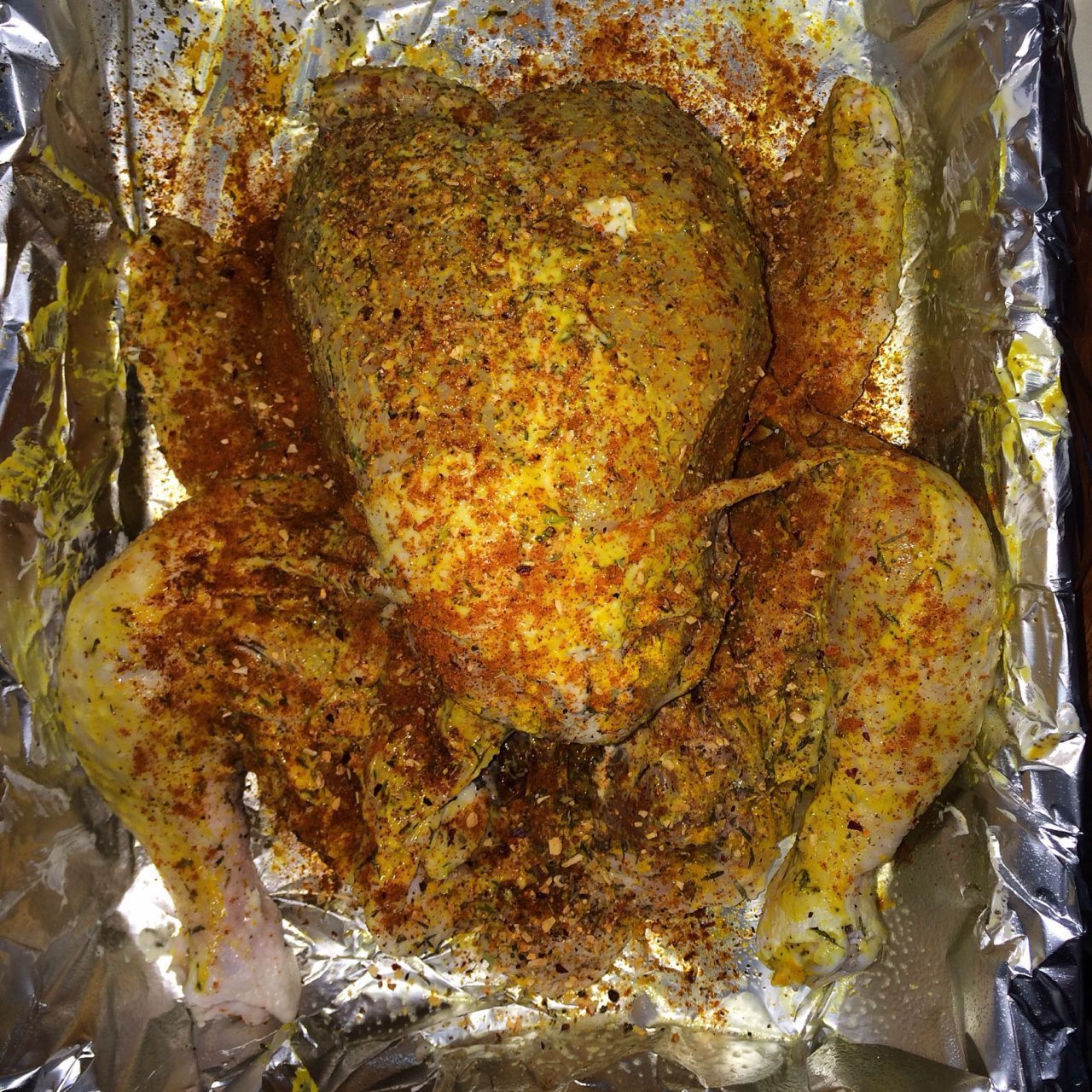 INGREDIENTS:
1 (5-6 lb) Roasting Chicken
Kosher Salt
2 Tbsp dried Thyme
1 Lemon, halved
8 garlic cloves smashed
2 Tbsp Mayonnaise
1 Tbsp Sweet Paprika
1 Tbsp Ground Turmeric
Finely Ground Black Pepper
DIRECTIONS:
Heat oven to 425F. Trim any visible fat and pin feathers. Pat the outside dry with a paper towel. Salt the cavity and exterior of the chicken. Throw in the smashed garlic inside the cavity. Season cavity with 1-1/2 tsp of thyme. Squeeze the lemon inside and throw in both halves. Rub mayo on the breast only. This will make the breast roast a nice golden color. Season with paprika, remaining thyme, turmeric and pepper. Place chicken onto a roasting pan. Cover with foil and roast for 1 hour. Take foil off and roast an additional 20 min or until food thermometer registers 165F in thigh.