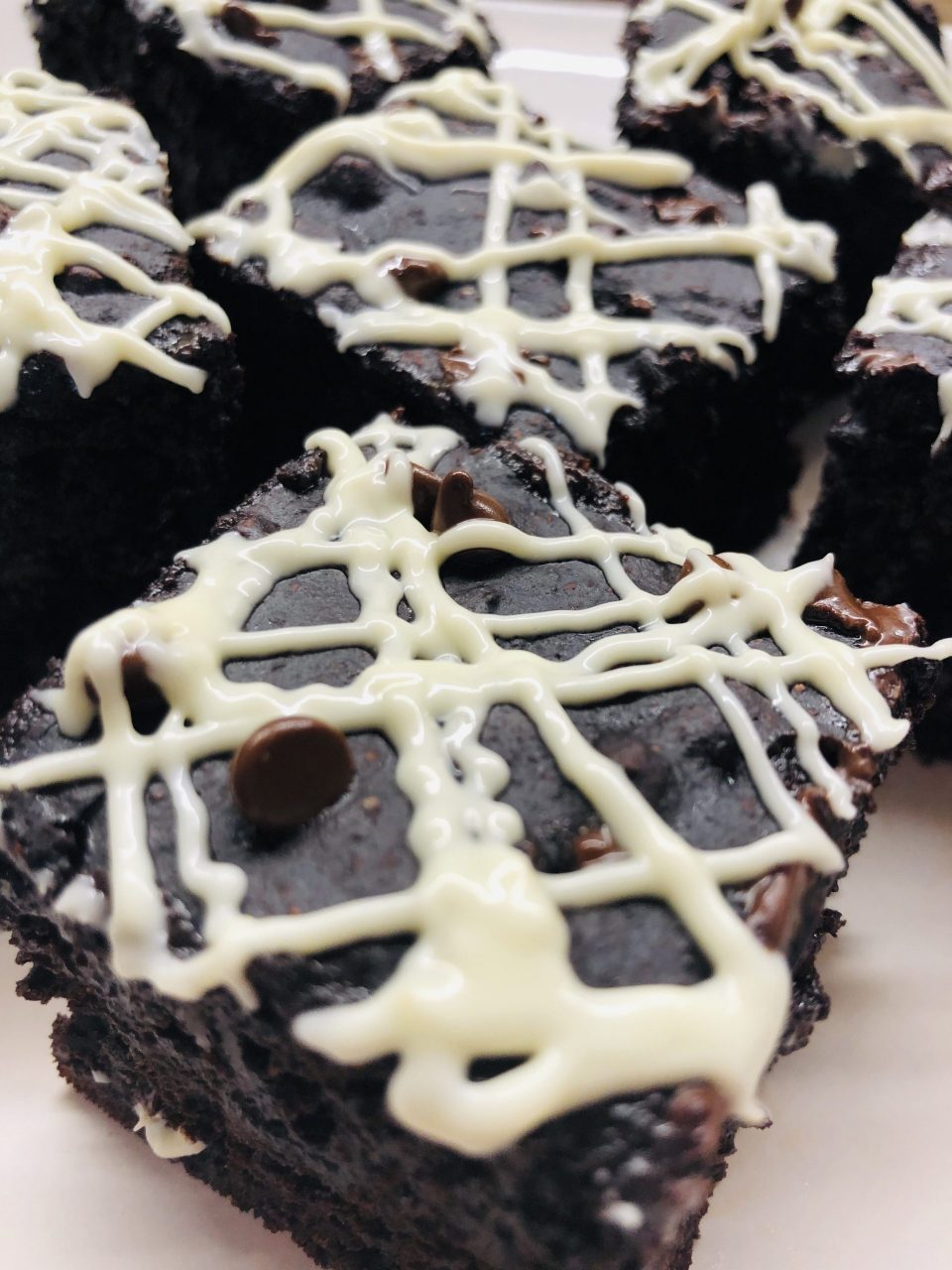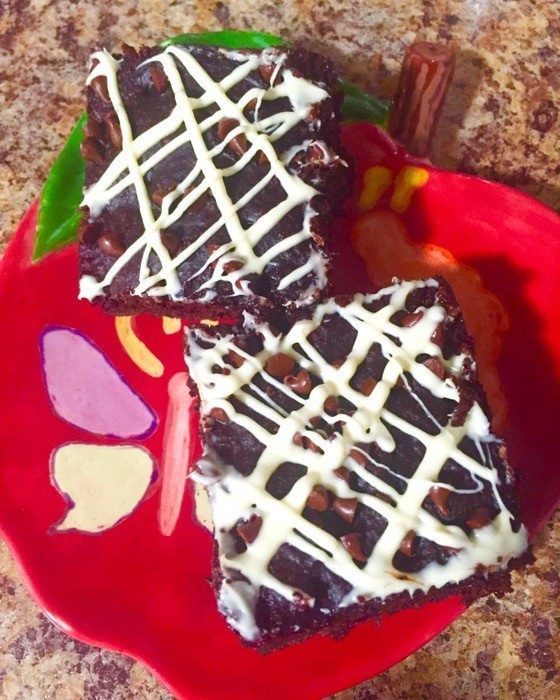 This is the most moist, chocolatey banana cake recipe I have ever made! I assure you it's the easiest as well…..not to mention it doesn't require any fat! Yes- I said NO FAT, which means no butter or oil.
Recipe Yields: 9 or 12 servings depending on how you want to cut the cake.
Note: for 9 servings, it's 280 calories per square (with white chocolate drizzle); 260 calories without drizzle.
For 12 servings, it's 210 calories with white chocolate drizzle; 195 calories without the drizzle.
INGREDIENTS:
3 medium ripe Bananas, mashed
1/3 cup brown sugar
1/2 cup unsweetened applesauce
1 tsp vanilla extract
1 large egg
1 cup white whole wheat flour (may use all purpose as well)
1/2 cup cocoa powder
1 tsp baking soda
1/2 tsp sea salt
1 cup dark or semi-sweet chocolate chips
2 Tbsp Mini Dark or semi sweet chocolate chips-optional
1/4 cup white chocolate chips, melted for drizzle (optional)
DIRECTIONS:
Heat oven to 350F. Have an 8×8 baking pan greased with cooking spray.
In a stand mixer with a paddle attachment, mix mashed bananas with brown sugar until the sugar is dissolved. Add egg, vanilla and applesauce and continue mixing on medium speed. In a separate bowl, mix flour, cocoa powder, baking soda and salt. Add to the wet ingredients and mix on low until just incorporated. Scraping the walls of the bowl in between. Fold in chocolate chips. Pour into prepared baking pan and spread evenly into all corners. Sprinkle the mini chocolate chips on top and bake for 25-35 min. Check the center with a toothpick to determine whether it's completely baked through. Let cool for about 30 min before drizzling.
Original recipe adapted from Dessert Now Dinner Later.