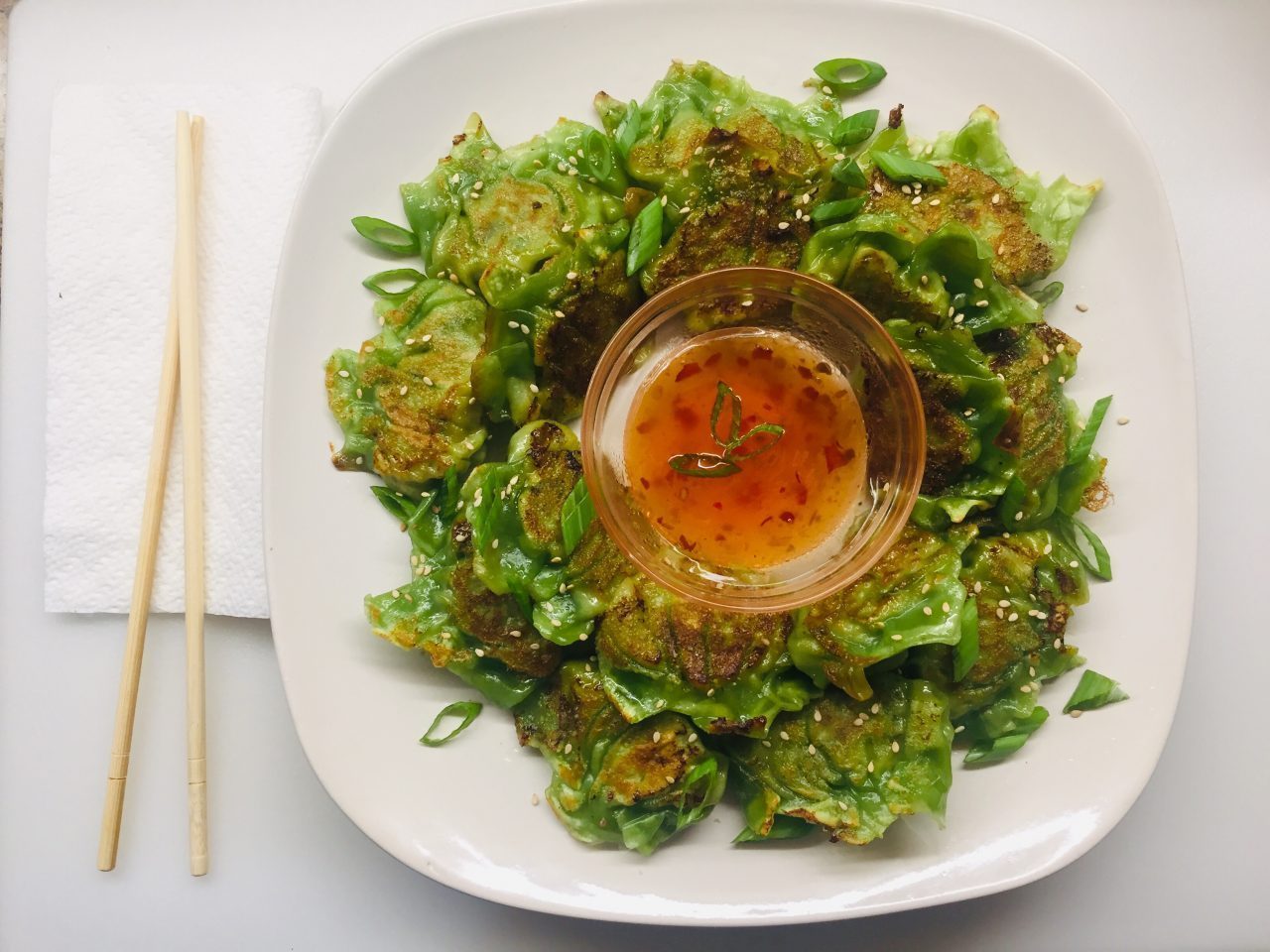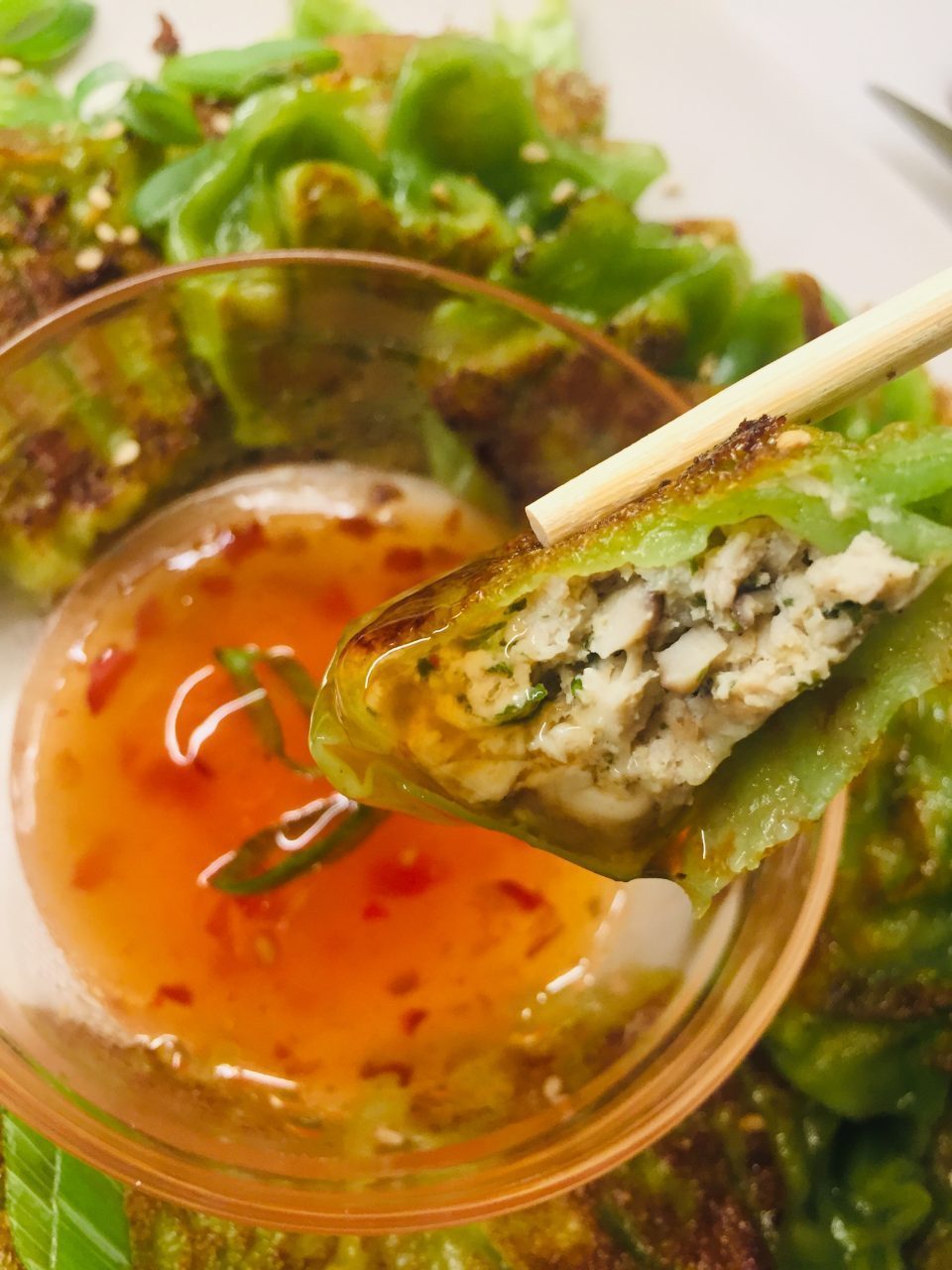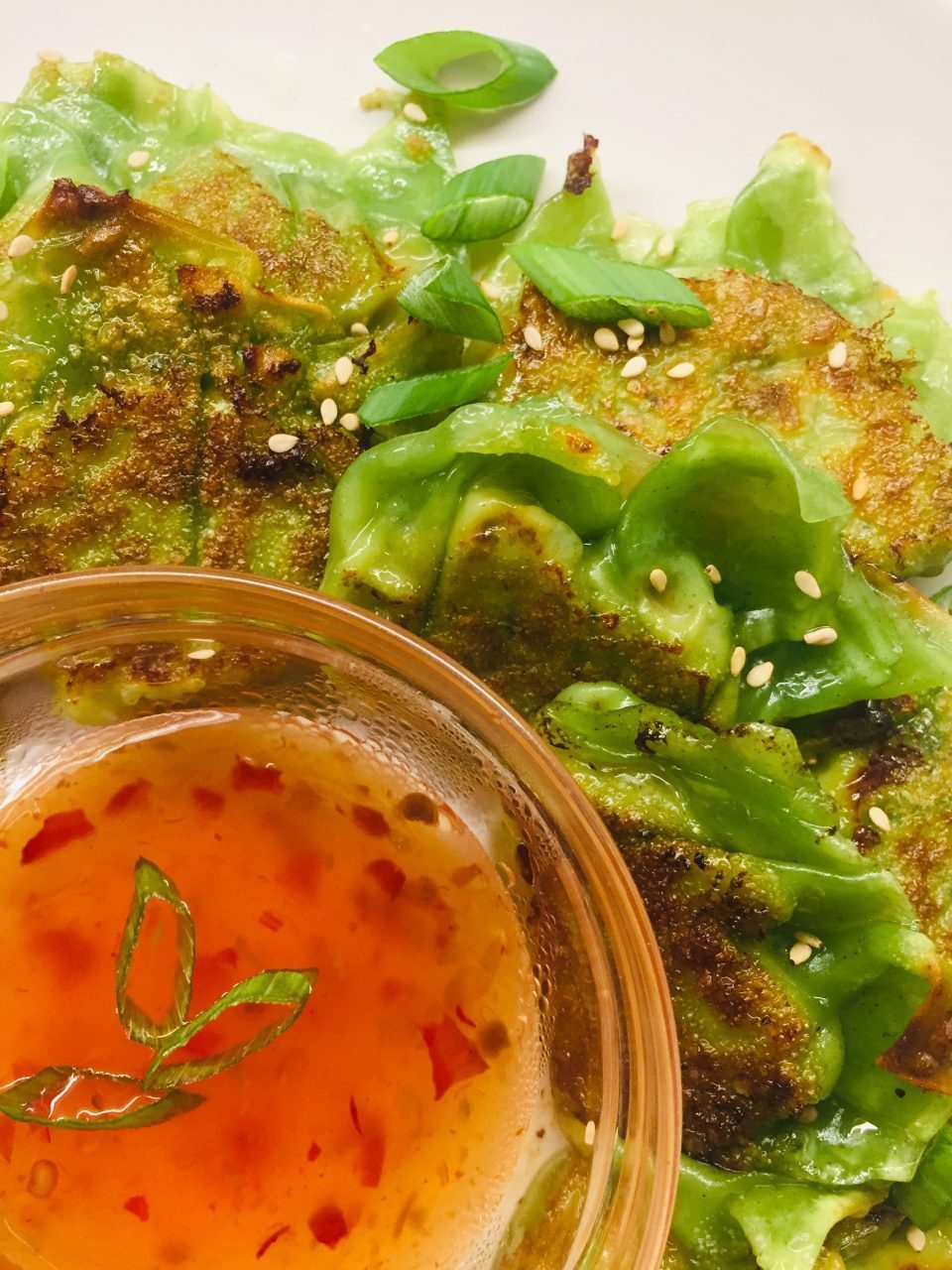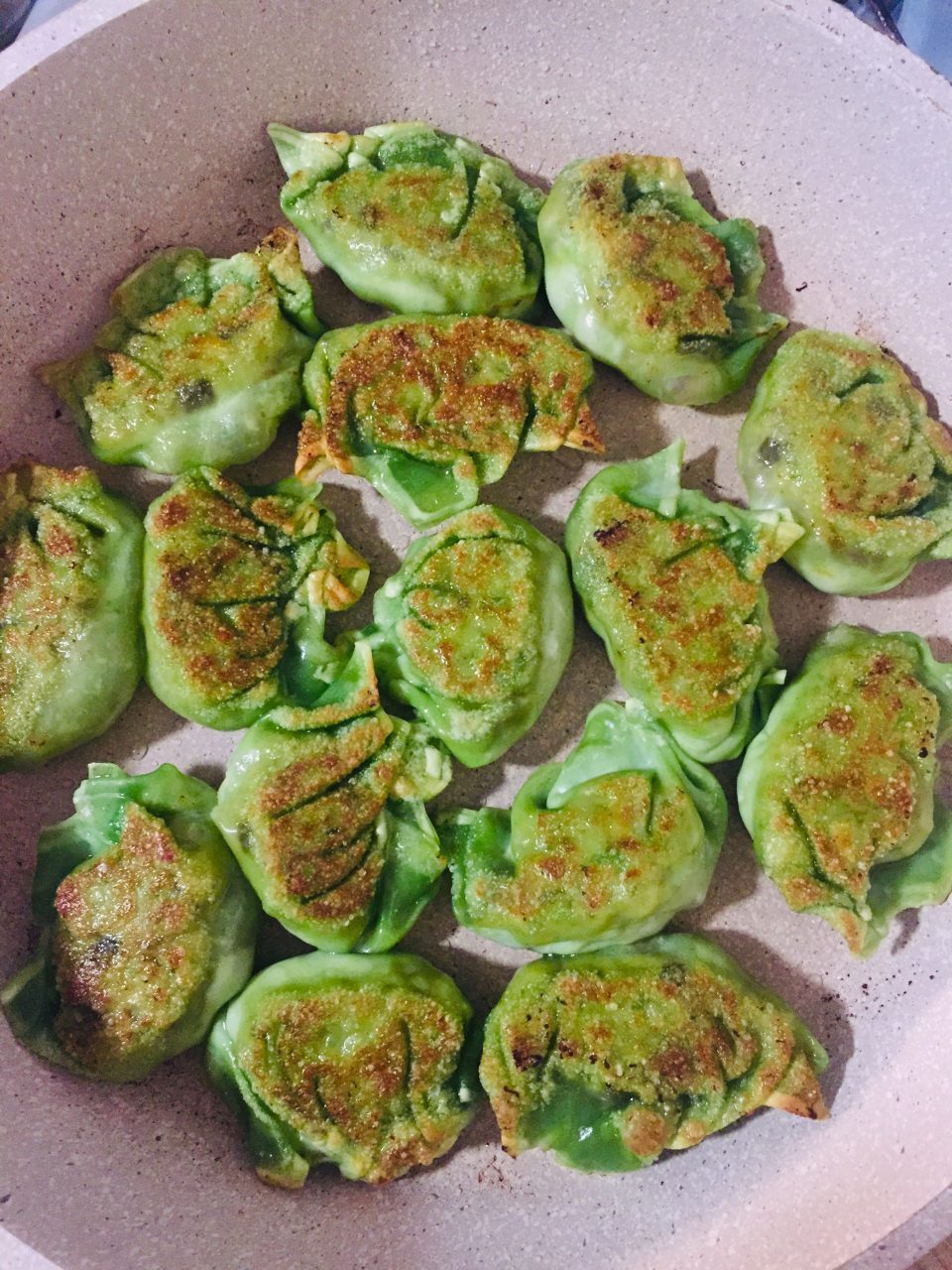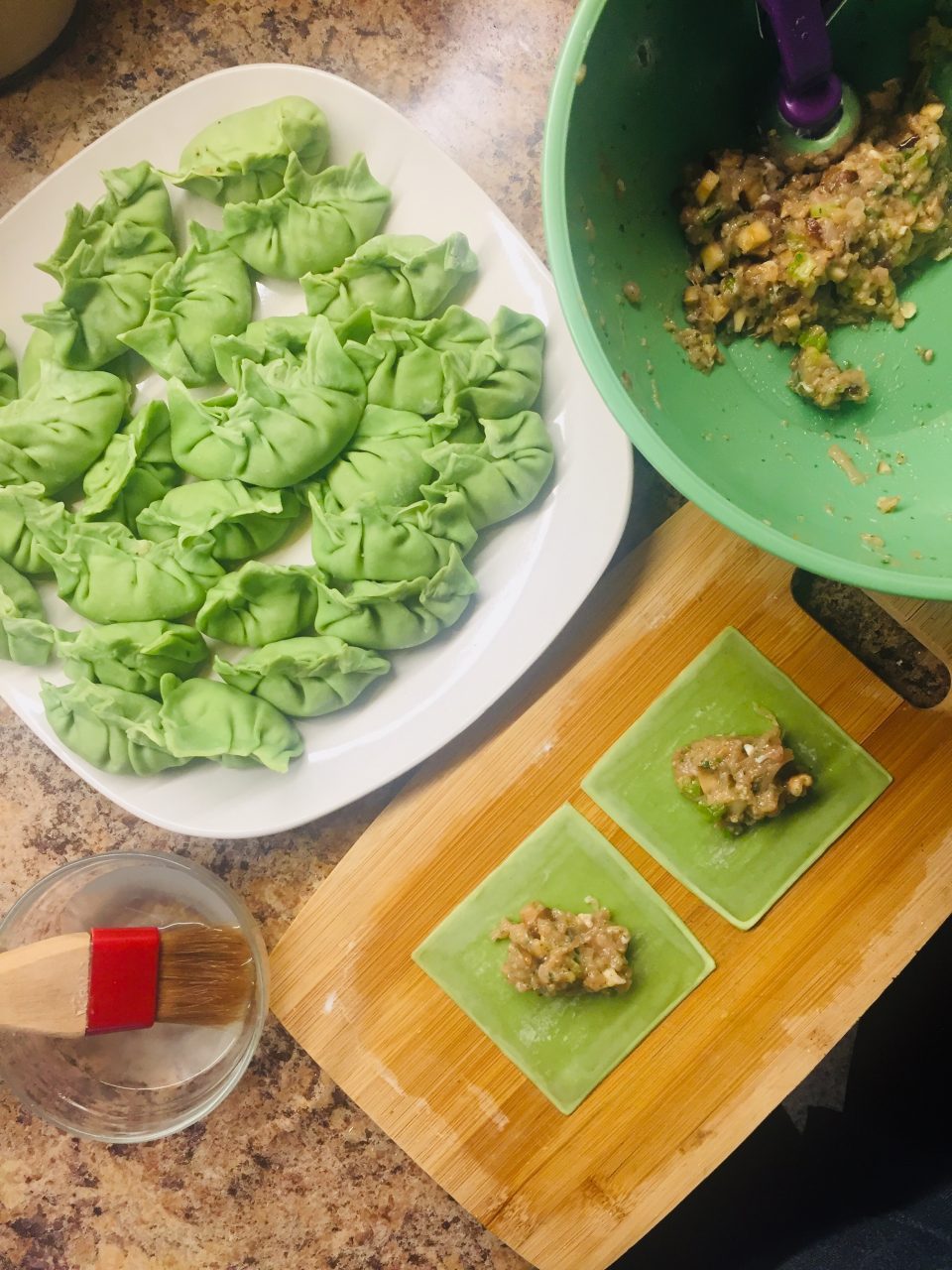 Chicken Shiitake Potstickers
INGREDIENTS:
1 lb. Ground Chicken Thighs
3/4 Cup diced fresh Shiitake mushrooms (trim stem)
1/4 cup fresh cilantro, finely chopped
3 scallions thinly sliced (white and green parts)
3 cloves garlic, minced
2 Tbsp Reduced Sodium Soy Sauce or Coconut Aminos
1 Tbsp Toasted Sesame Oil
1 Tbsp Ginger paste
1 Tbsp Rice Vinegar
1/2 tsp finely ground black pepper
1/4 tsp red pepper flakes (optional)
36 Twin Marquis Spinach Square Wonton Wrappers
1/4 cup Avocado or Peanut Oil, divided
Small glass bowl with water
Pastry Brush
DIRECTIONS:
In a large bowl, combine chicken, mushrooms, cilantro, green onions, garlic, soy sauce, sesame oil, ginger, rice wine vinegar, pepper and red pepper flakes, if using.*
To assemble the dumplings, place wrappers on a wooden cutting board or any work surface. Spoon about 2 tsp of the chicken mixture into the center of each wrapper. Using a pastry brush, rub the edges of the wrappers with water. Fold the dough over the filling to create a half-moon shape, pinching the edges to seal and fold over edges over each other to create a fan-like design. Place on a large plate covered with towel so the potstickers don't dry out. Continue wrapping until finished.
Heat 2 tablespoons of oil in a large skillet that has a fitted lid over medium heat. Working in batches, add potstickers in a single layer and cook until beginning to crisp on the bottom, about 2-3 minutes. Flip and fry for another minute. Working quickly, add 1/4 cup water; cover and cook until liquid has evaporated and dumplings are crisp and golden, about 2-4 minutes.
Serve immediately with Thai Sweet Chili Sauce for dipping.
*The filling in the potstickers does not have to be cooked prior to wrapping.
*To freeze, place uncooked potstickers in a single layer on a baking sheet overnight. Transfer to freezer bags.
•Adapted from Damn Delicious.