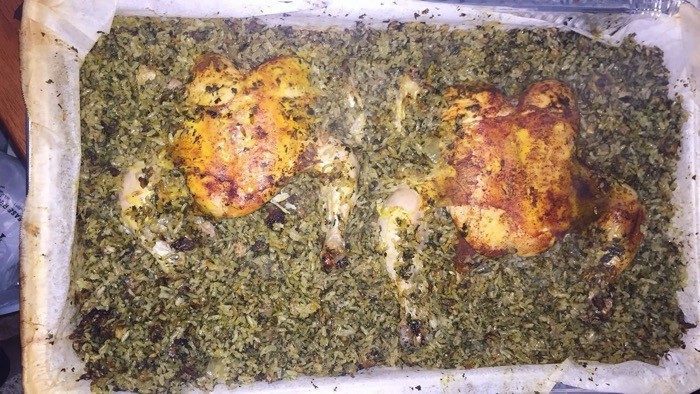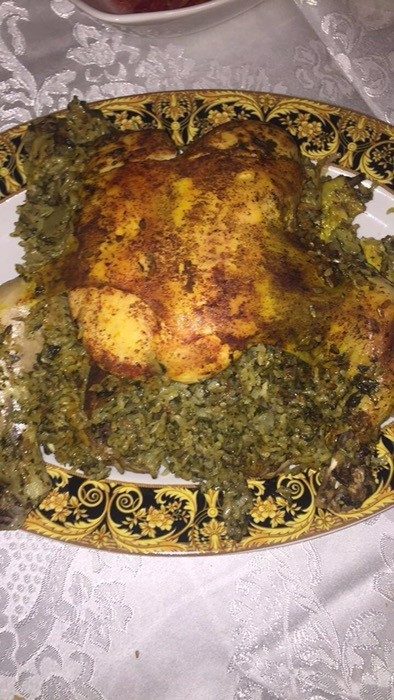 INGREDIENTS:
One extra large foil pan
Parchment paper
Cooking spray
Foil
Whole chicken, pat dry with paper towel
Paprika
Turmeric powder
Sea salt
Pepper
Coriander powder
DIRECTIONS:
Heat oven to 350 F.
Here is link for the baxsh stuffing Baked Turkey Baxsh, however OMIT THE WATER COMPLETELY because the chicken will give off plenty of fluids while baking. Pat dry your chicken and season with the spices listed above. Place it in the center of the foil pan lined with parchment paper and greased with cooking spray. Stuff the cavity with about 1 cup of baxsh. Don't pack it in. Spoon the rest of the baxsh around the chicken. Cover with foil tightly and bake for 2 hours. Open and stir all the baxsh very well. Spoon out the baxsh from the chicken cavity and mix it well with the surrounding baxsh and re-stuff it. Cover and bake it for an additional hour. Serve immediately or store in a glass container for up to 3 days. Enjoy!!