Homemade Roti
January 10th, 2014 | Posted by in
Breads
|
Indian Cuisine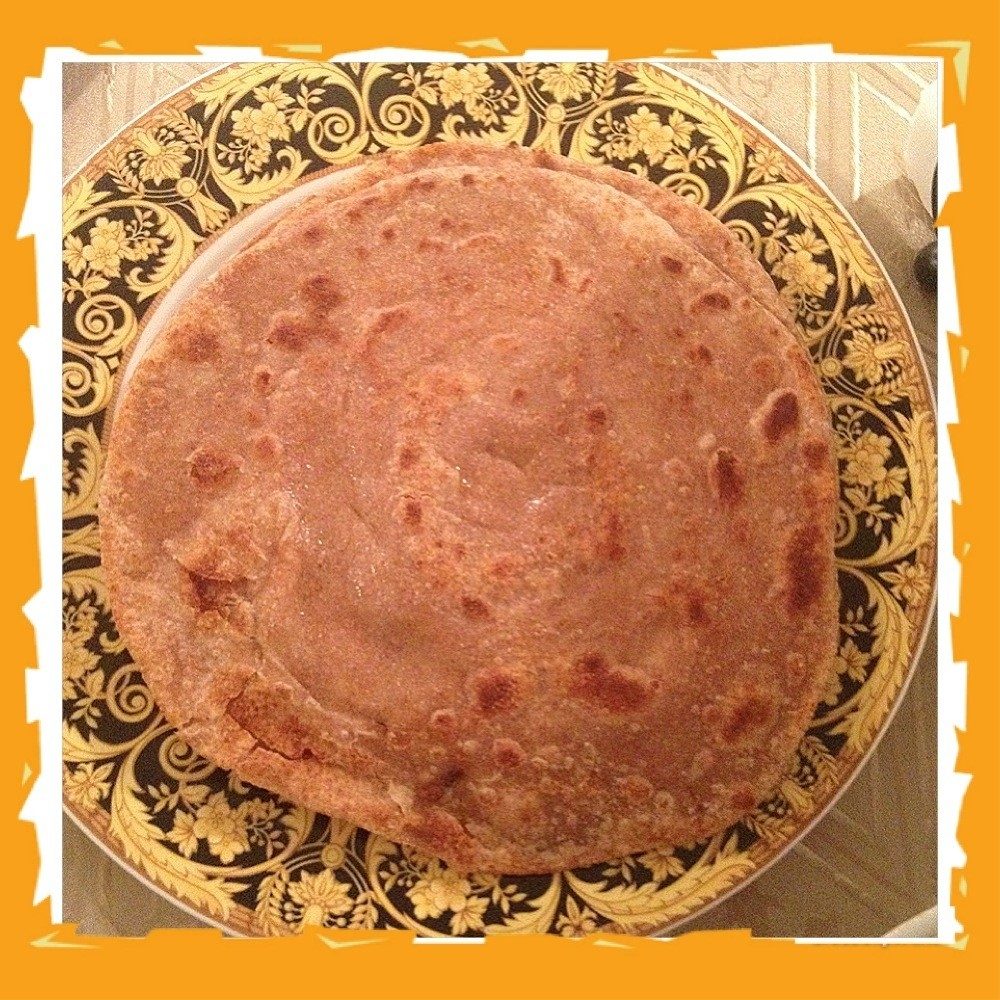 INGREDIENTS:
1-1/2 Cups White Whole Wheat Flour
1/2 Cup Unbleached All Purpose Flour
1 tsp Salt
1 Tbsp avocado or peanut oil
3 tsp avocado oil or peanut
Water
Cooking spray
DIRECTIONS:
Mix dry ingredients well.
Add 1 tablespoon of oil to the flour mixture.
Add enough water to form an elastic dough.
Divide the dough into 6 equal parts.
Roll out 1 ball into a circle and spray with cooking spray lightly.
Roll the circle up, like a jelly roll, then roll it up again. It should resemble a snail shell. Do the same for the other five balls. Let the dough sit 20 minutes to 8 hours, depending on when you make them.
Roll out into circles 10 to 12 inches in diameter.
Heat 1/2 tsp of oil in a pan and wait until it is hot to cook the chapati.
Fry rapidly and watch them bubble up flipping half way through.
Enjoy!
NUTRITION ANALYSIS:
Servings:6
Serving size: 1 Roti
Calories: 211.7
Total Fat: 5.5g
Sat Fat: 0.6g
PUFA: 1.1g
MUFA: 3.1g
Cholesterol: 0g
Sodium: 586.9mg
Potassium: 11.3mg
Total Carbohydrates: 36.6g
Dietary Fiber: 4.4g
Sugar: 0g
Protein: 5.7g
Homemade Roti

,
You can follow any responses to this entry through the RSS 2.0 You can leave a response, or trackback.