Baked Pumpkin Spice Donut Holes
November 21st, 2017 | Posted by in
Dessert
|
Thanksgiving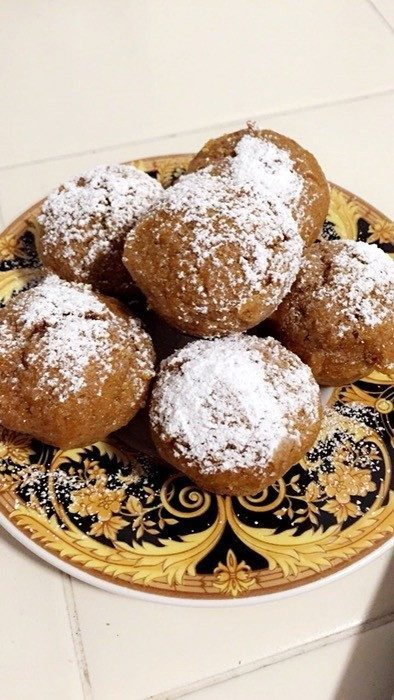 INGREDIENTS:
• 1-3/4 cups white whole wheat flour
• 2 tsp. baking powder
• 1/2 tsp. salt
• 1 tsp. cinnamon
• 1 tsp. pumpkin pie spice
• 1/2 cup Avocado oil
• 1/2 cup dark brown sugar, packed
• 1 egg
• 3/4 Cup Organic pumpkin puree
• 1/2 cup milk of choice (must be unsweetened if using plant based)
• 1 tsp. vanilla extract
DIRECTIONS:
Preheat oven to 350 degrees and grease a mini muffin pan with cooking spray. Whisk together flour, baking powder, salt, cinnamon, and pumpkin pie spice.
In a separate bowl, whisk together oil, brown sugar, egg, pumpkin, and milk until well combined. Mix dry ingredient into the wet until no lumps remain.
Fill mini muffin cups to the top and then bake 10-12 minutes or until a toothpick comes out clean. You will have remaining batter for the next batch. Makes 30 donuts.
**Original recipe adapted from Old House to New Home.
Baked Pumpkin Spice Donut Holes

,
You can follow any responses to this entry through the RSS 2.0 You can leave a response, or trackback.