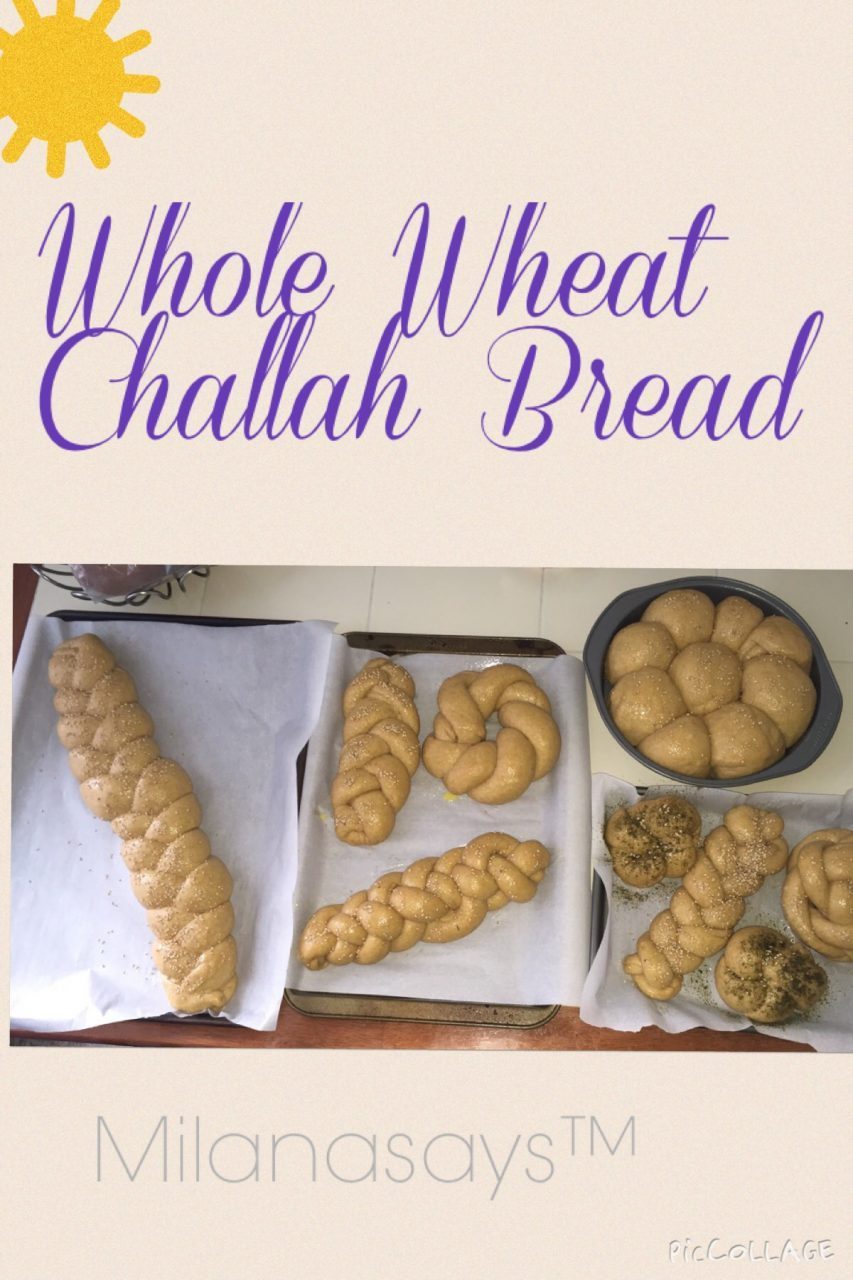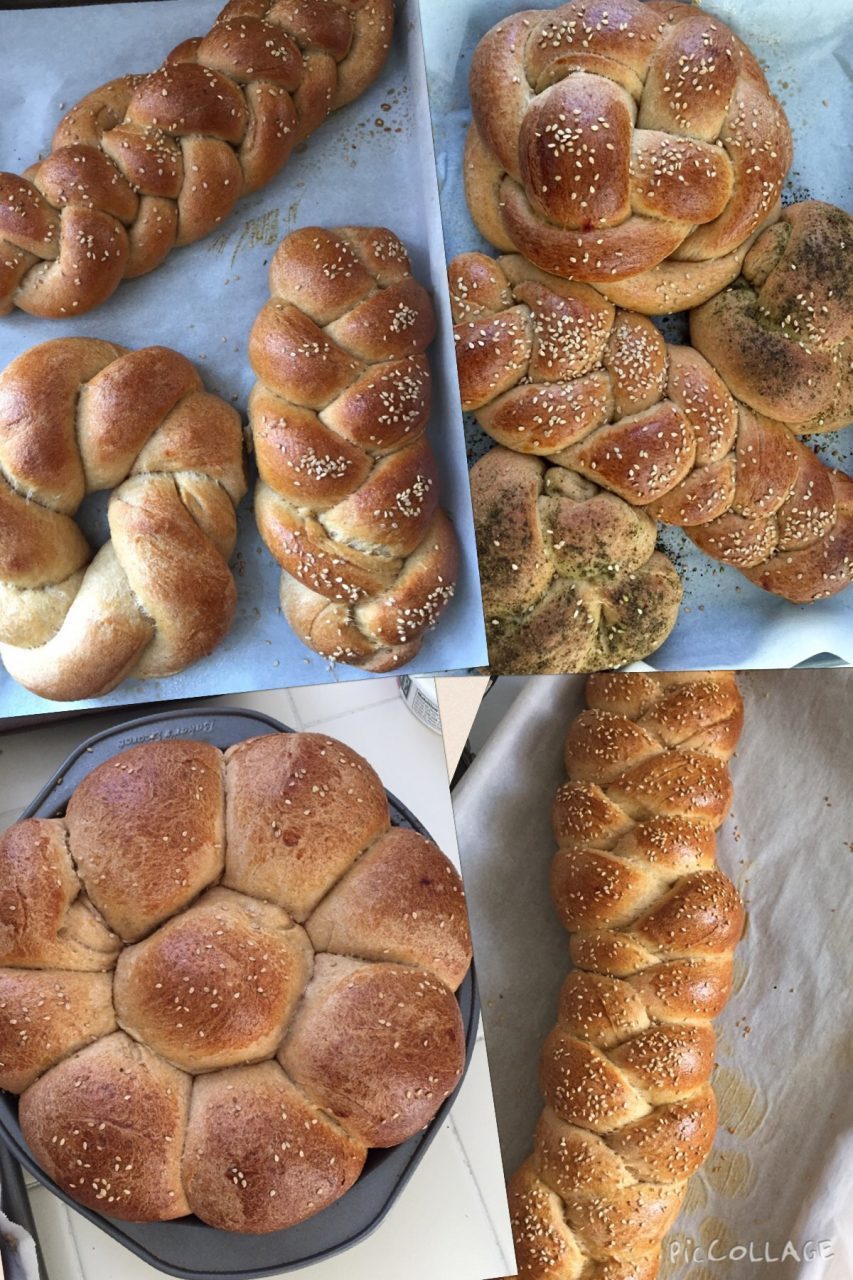 Hi Everyone! Today was the 2nd time I used this recipe and it was a success. I adapted the recipe from Reyna Simnegar. She is the recipe developer for her own site www.kosherpersianfoodblog.com. Her blog is one of the most intriguing I have ever stumbled upon! I hope you guys like this recipe as much as me and family do! Enjoy!
For The Yeast:
3 tablespoons active dry yeast
¼ cup Honey
1½ cups warm water (¾ cup boiling water mixed with ¾ cup cold water)
For The Dough:
1½ cups Honey
1 cup Olive Oil , plus additional for spraying on the dough
1 tablespoon sea salt
3 cups warm water, divided (all water is lukewarm)
1 (5–lb.) bag white whole wheat flour (approximately 15 to 15¼ cups flour)
For the glaze:

1 egg beaten
1 tablespoon oil
DIRECTIONS:
In a medium bowl, combine all the ingredients for the yeast mixture. Set aside.
In a large bowl or the bowl of a large mixer, place the honey, oil, salt, 2 cups water, and 7 cups flour. Mix until a smooth paste forms.
Add the yeast mixture, which should be bubbling, to the dough. Then, add the remaining 1 cup water and 8 cups flour until a consistency like that of play dough is reached.
Pinch off a piece the size of a lime and say this bracha: "Baruch Ata Ado-nay Elo-heinu Melech ha-olam, asher keedshanu be-mitzvotav vetzeevanu lehafrish challah teruma." this means: "Blessed are You, our G-d, King of the Universe, Who has sanctified us with His commandments and commanded us to separate challah." Then lift up the piece and proclaim "Hariv Zu'Challah" which means: "This is challah." Wrap the dough in a piece of foil; it must be burned, but not while the challot are baking! Keep in mind that the doors of heaven open up at this point and you can pray for anything your heart desires.
Spray the dough with canola oil and cover with plastic wrap.
Let dough rise 1 hour and then punch down. Then shape the challah.
7. Place into oven preheated to 350 °F for approximately 25 to 45 minutes, depending on the size. The challot should be golden brown and sound hollow when tapped on the bottom. Wait until the challot cool before putting into plastic bags. At this point you can use them, freeze them, or give them away. You can also wrap them in foil and warm them in the oven right before "Hamotzi" (the blessing recited before eating bread).
Whole Wheat Challah 

,
You can follow any responses to this entry through the RSS 2.0 You can leave a response, or trackback.