Vegan Mango Oladi (Russian Kefir Pancakes)
August 7th, 2019 | Posted by in
Breakfast/Brunch
|
Recipes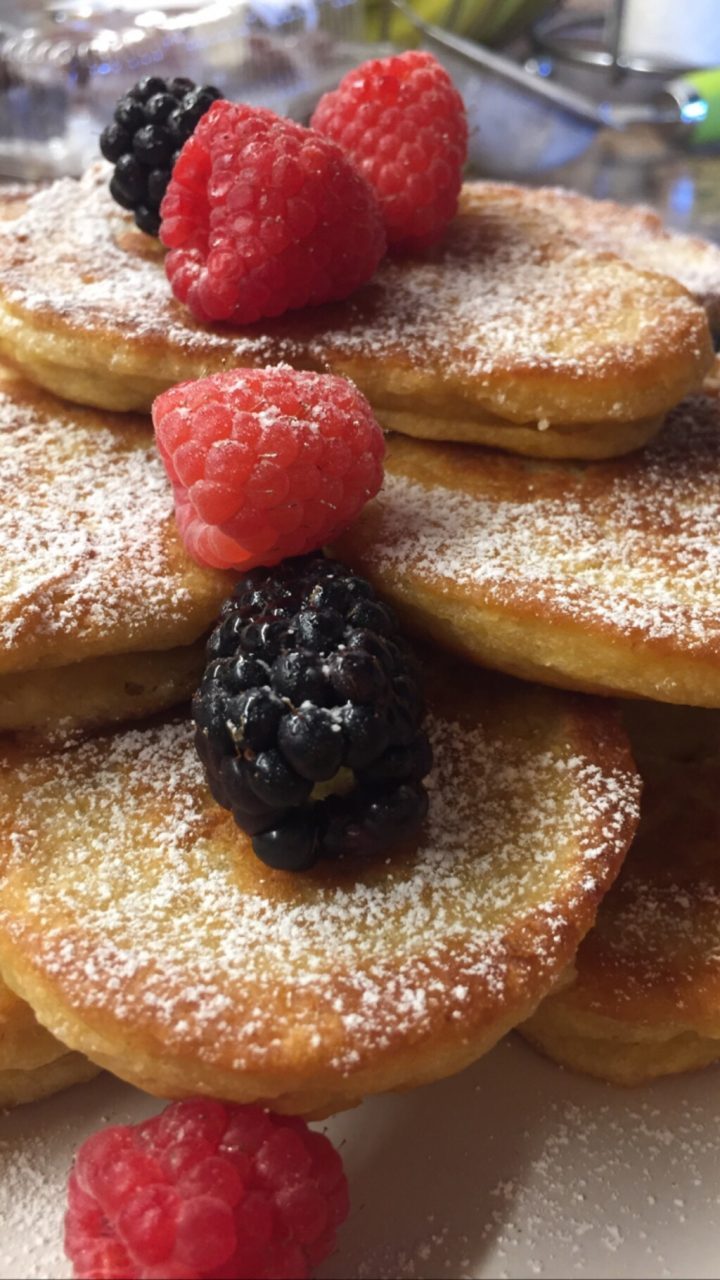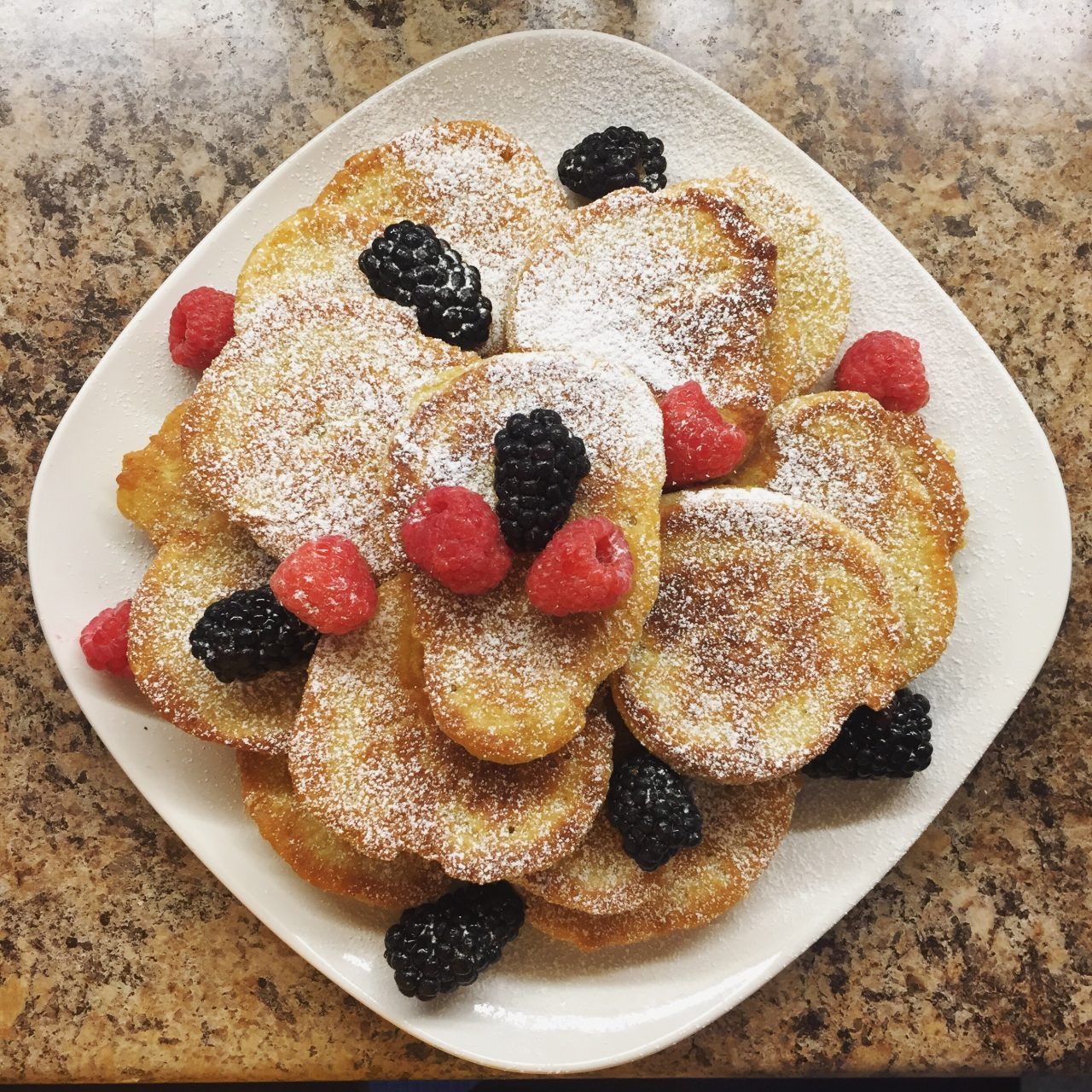 YEILDS: 20 Pancakes if using 2oz. Cookie Scoop
INGREDIENTS:
1 cup white whole wheat flour
1-1/4 cup unbleached all purpose flour
1/2 tsp baking soda
2 cups Trader Joe's Organic Cultured Cashew Mango Drink
1 flax egg (you may use a regular egg if you don't want it to be vegan)
1/2 tsp vanilla
3 Tbsp Evaporated Cane Sugar or Maple Syrup
2 Tbsp Avocado Oil for frying
DIRECTIONS:
In a medium bowl mix together the flours and baking soda.
In a separate large mixing bowl, mix together the cashew milk, flax egg, sugar, salt and vanilla. Slowly add the flour mixture. Mix until combined. It should be a thick batter. Using a 2 oz. cookie scoop, drop batter into heated pan with 2 Tbsp of oil. Fry on medium low 2-3 min each side until golden brown. Serve with berries and some powdered sugar if desired.
CALORIES: 70 per piece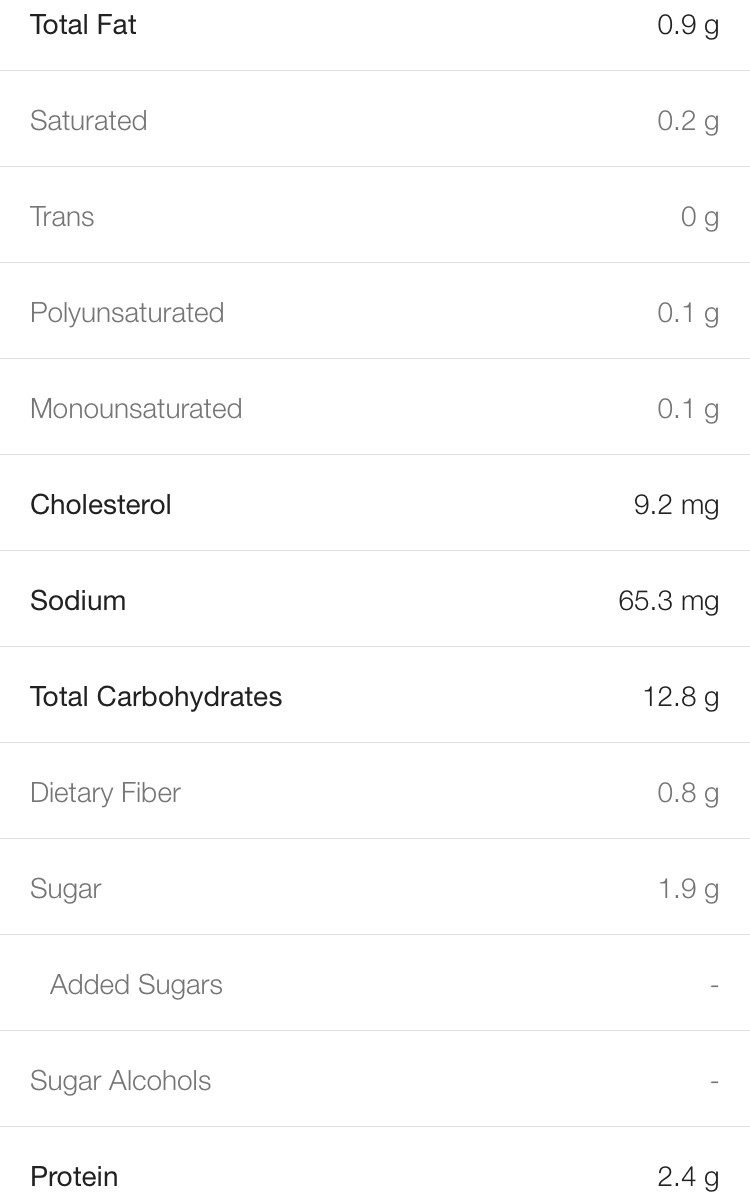 Vegan Mango Oladi (Russian Kefir Pancakes)

,
You can follow any responses to this entry through the RSS 2.0 You can leave a response, or trackback.