Vegan Buttermilk Biscuits
November 29th, 2018 | Posted by in
Breads
|
Thanksgiving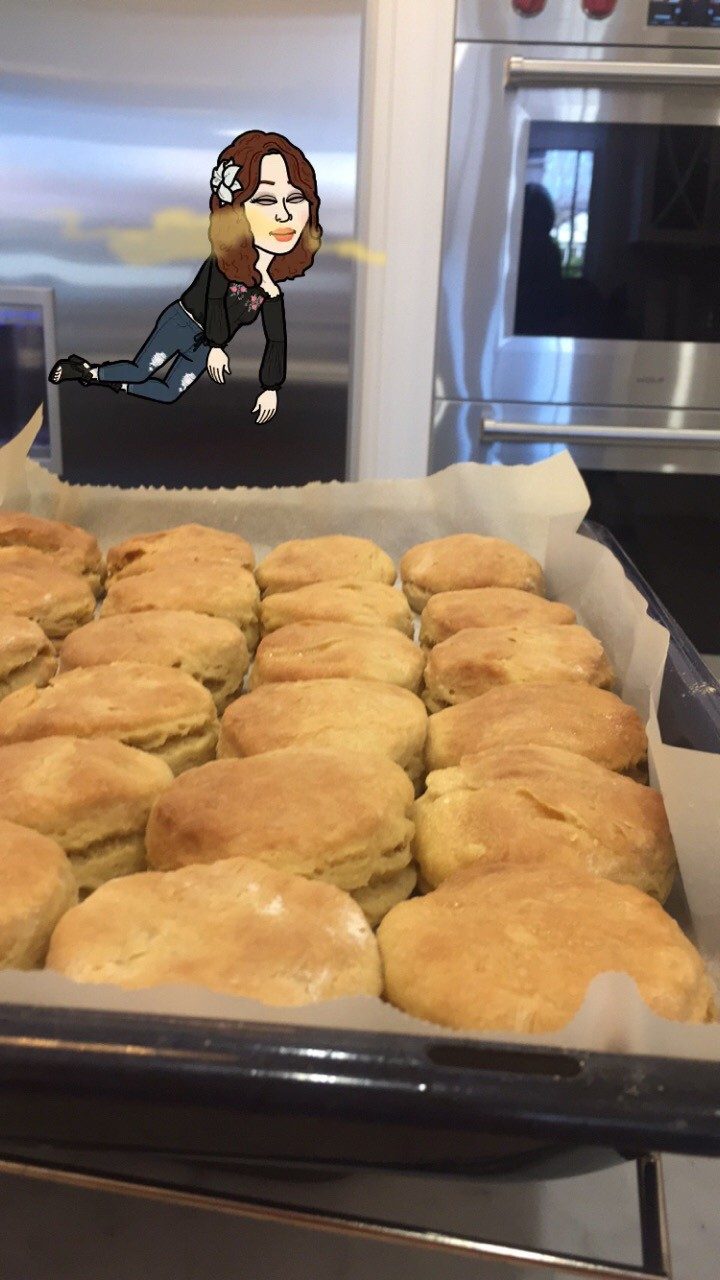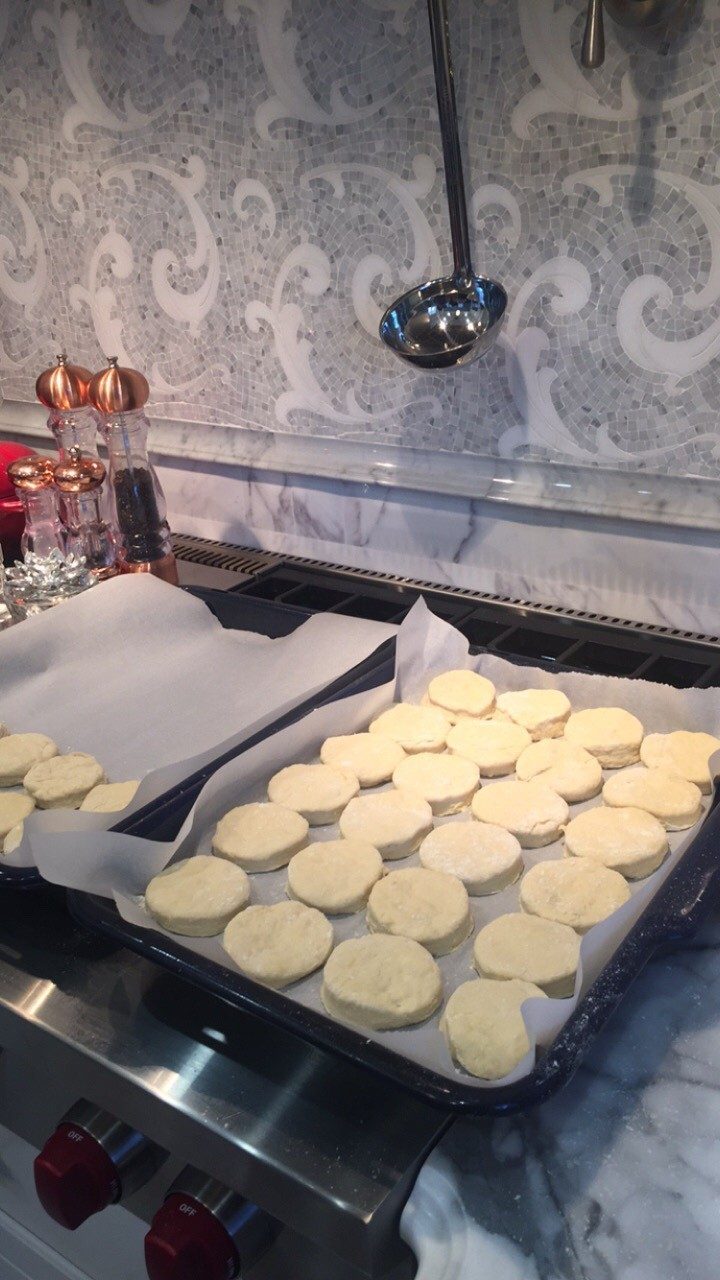 INGREDIENTS:
1 tablespoon baking powder
1/2 cup vegan butter or shortening, cold
1-3/4 cups vegan Buttermilk, cold (see note*)
4 Tbsp vegan butter, melted
DIRECTIONS:
Heat oven to 425 degrees F.  In a large mixing bowl, combine flour, baking powder, baking, soda and salt.
Using a pastry blender or fingertips, cut shortening into dry ingredients until mixture looks like crumbs.Working fast as not to melt the shortening too much.
Make a well in the center and pour in the buttermilk. Stir with your hands just until the dough comes together. The dough will be very sticky.
Using your hands turn out the dough onto floured surface, dust top with flour and with your hands gently fold dough over on itself 5 or 6 times.  The top will be smooth with flour and the center will still be sticky so only add a little more flour if the outside of the dough is sticky.
Pat the dough with your hands into a large 1-inch thick round.
Cut out biscuits with a 2-inch cutter that has been dipped in flour, being sure to push straight down through the dough and come straight up. (Do not twist the cutter in the dough)
Place biscuits on baking sheet lined with parchment just so that they barely touch.
Reform scrap dough, working it as little as possible and continue cutting.
Bake until biscuits are tall and lightly golden on top, 15 to 20 minutes.
Brush with melted vegan butter immediately when they come out of the oven. Serve warm.
*How to make vegan Buttermilk:
1 Tbsp white vinegar
Unsweetened original Ripple milk
In a volume measuring cup, pour the vinegar, then pour the ripple milk until it reaches to 1 cup. Stir. It should be thick like dairy cultured buttermilk. Now it's ready to use for the biscuits.
Vegan Buttermilk Biscuits

,
You can follow any responses to this entry through the RSS 2.0 You can leave a response, or trackback.