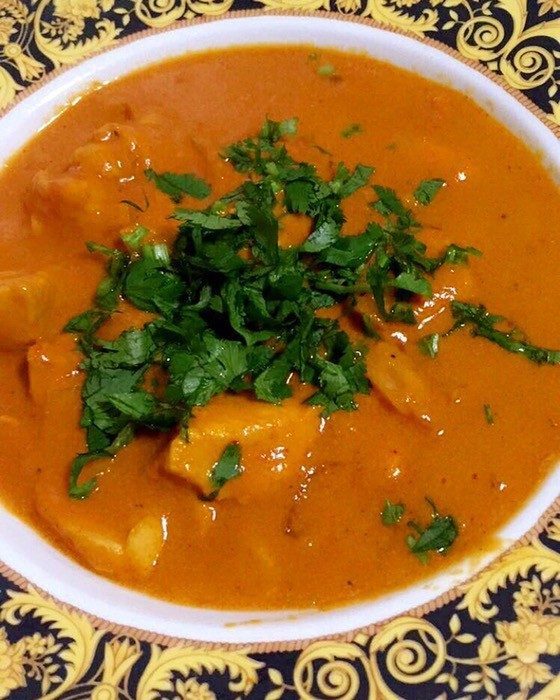 Cook Time: 4 Hours on High
6-8 Hours on Low
Prep Time: 10 min.
Servings: 4
INGREDIENTS:
1 lb. Boneless, Skinless Chicken Breast or Thighs, cut into bite size chunks
1 sweet onion, minced
2 Tbsp Coconut Oil
3 Cloves Garlic, minced
1 Tbsp fresh grated Ginger
2 tsp Curry Powder
2 tsp Curry Paste (I use Thai Red Curry Paste)
2 Tbsp Garam Masala
1/2-1 tsp Ground Turmeric
1 tsp cayenne Pepper (optional)
1 (14 oz) can Coconut Milk (Light or Regular)
1/2 cup Cultured Coconut Milk Yogurt
1/4 Cup coconut creamer blend*
** scoop out the cream from a can of full fat coconut milk. Blend with 1/4 cup of regular soy milk to create consistency of half & half or heavy cream. Think out with more soy milk to get the desired consistency.
DIRECTIONS:
In a 4 cup measuring cup or medium mixing bowl. Whisk together the yogurt, garlic, ginger, spices, curry paste, coconut milk and cream blend.
Spray your crockpot with cooking spray. Layer the bottom of the pot with onions. Then your chicken, and then pour the masala mixture covering the chicken. Add your coconut oil on top. Cover and cook on high for 4 hours of 6-8 hours on low. Serve over fluffy Basmati and some delicious homemade Naan.