Basmati Pilaf
January 10th, 2014 | Posted by in
Indian Cuisine
|
Sides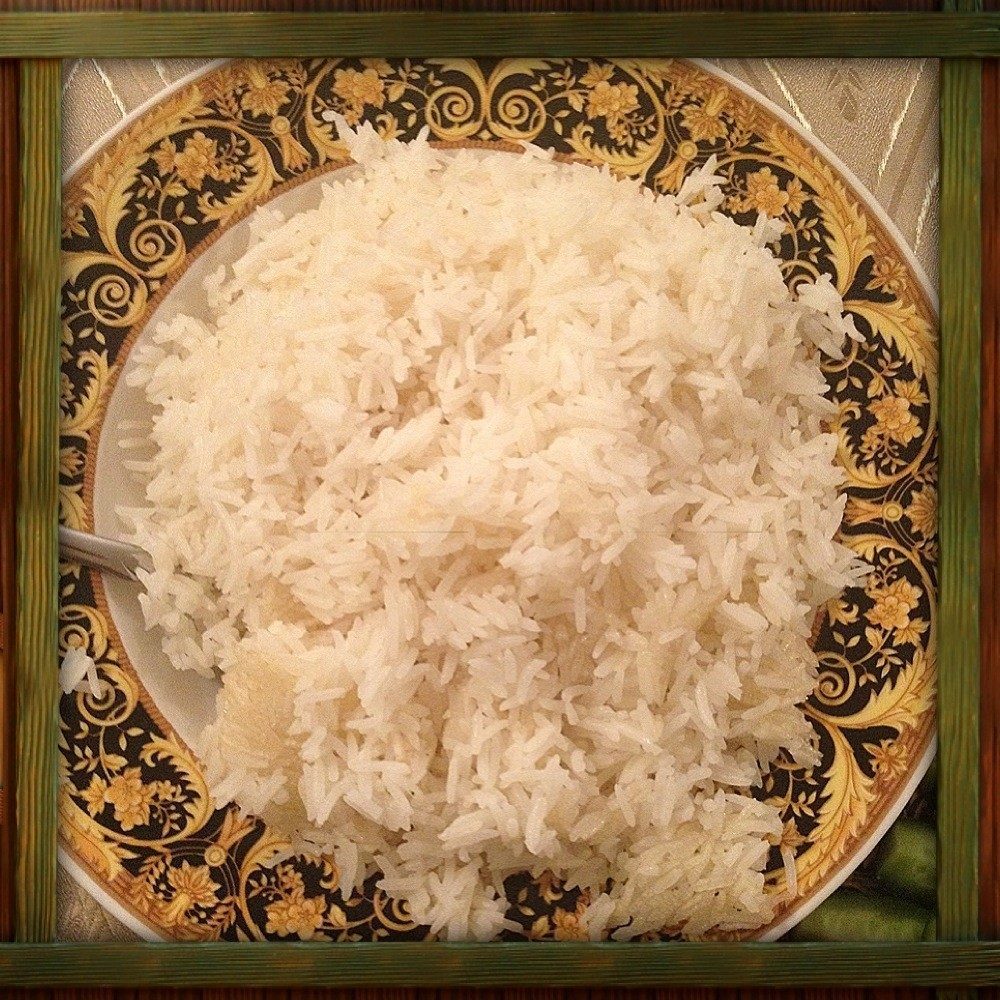 INGREDIENTS:
1 Cup washed Basmati Rice
1-1/2 Cups water
1 tsp salt
1 Tbsp Olive Oil
1 sheet of paper towel
DIRECTIONS:
Boil the water in a heavy bottom sauce pan. Throw in the rice, salt and oil. Stir on high until 90% of water has been absorbed. Using the bounty apply it as a lid over the pan and then close the actual lid over the bounty. Lower heat to low and simmer for 15 min. Turn off heat and let stand covered for 10 min. Fluff with fork an serve.
NUTRITION ANALYSIS:
Serving size: 3/4 Cup
Calories: 155
Total Fat: 7.5g
Sat Fat: 1g
PUFA: 1g
MUFA: 5g
Cholesterol: 0g
Sodium: 594.9mg
Potassium: 0.2mg
Total Carbohydrates: 20g
Dietary Fiber: 1.5g
Sugars: 0
Protein: 2g
Basmati Pilaf

,
You can follow any responses to this entry through the RSS 2.0 You can leave a response, or trackback.