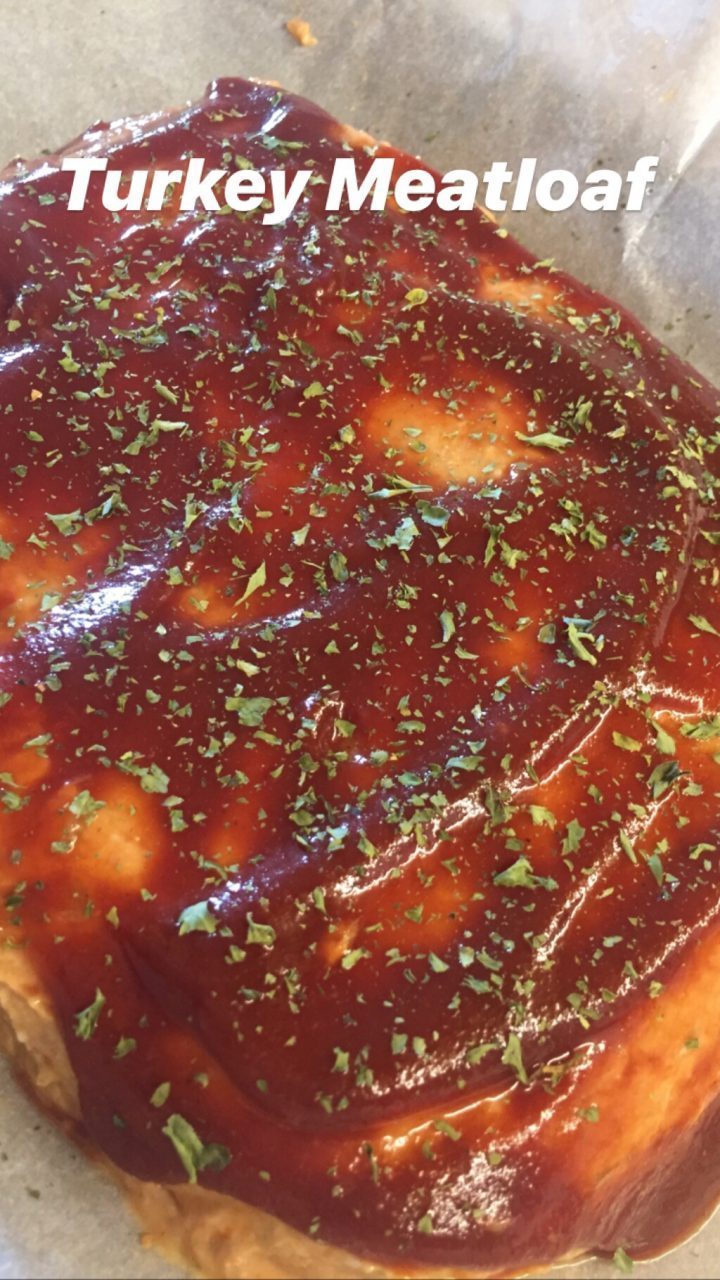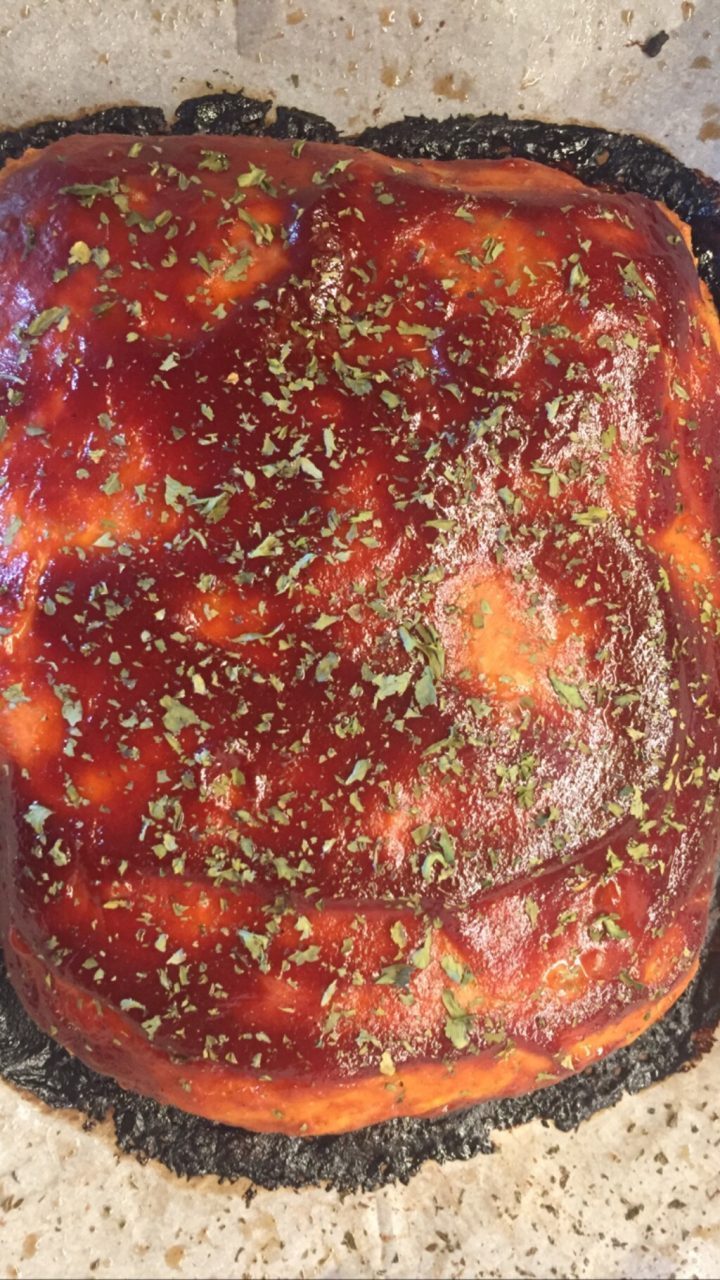 INGREDIENTS:
1/4 cup + 2 Tbsp of ketchup, I use organic
2 tsp Worcestershire sauce
1 medium onion, finely chopped
1 Tbsp avocado oil
1.3 lbs Ground Turkey (I use half white, half dark meat)
1/2 cup almond flour
1 large egg
1 tsp smoked paprika
1 tsp Mushroom umami spice by Trader Joe's
1/2 tsp ground sage
1/2 tsp sea salt, divided
1/4 tsp black pepper
Dried parsley for garnish
Coconut oil cooking spray
DIRECTIONS:
Heat oven to 350°F. In a small bowl mix together 2 Tbsp of ketchup and Worcestershire sauce. Set aside.
In a medium skillet, sauté chopped onions on 1 Tbsp of avocado oil with 1/4 tsp salt until soft and translucent. Let cool.
In a large bowl, combine turkey, almond flour, egg, spices 1/4 cup of ketchup and cooled onions. Place mixture into a loaf pan or shape into loaf on a baking sheet lined with parchment and greased with coconut oil cooking spray. Spoon ketchup mixture over the top and garnish with dried parsley.
Bake uncovered for 55-60 minutes, remove from oven and let sit for 5 minutes before slicing.
Hope you love it. Don't forget to give me a shoutout when you make this.
Yields: About 10 slices
Calories per Slice: 189