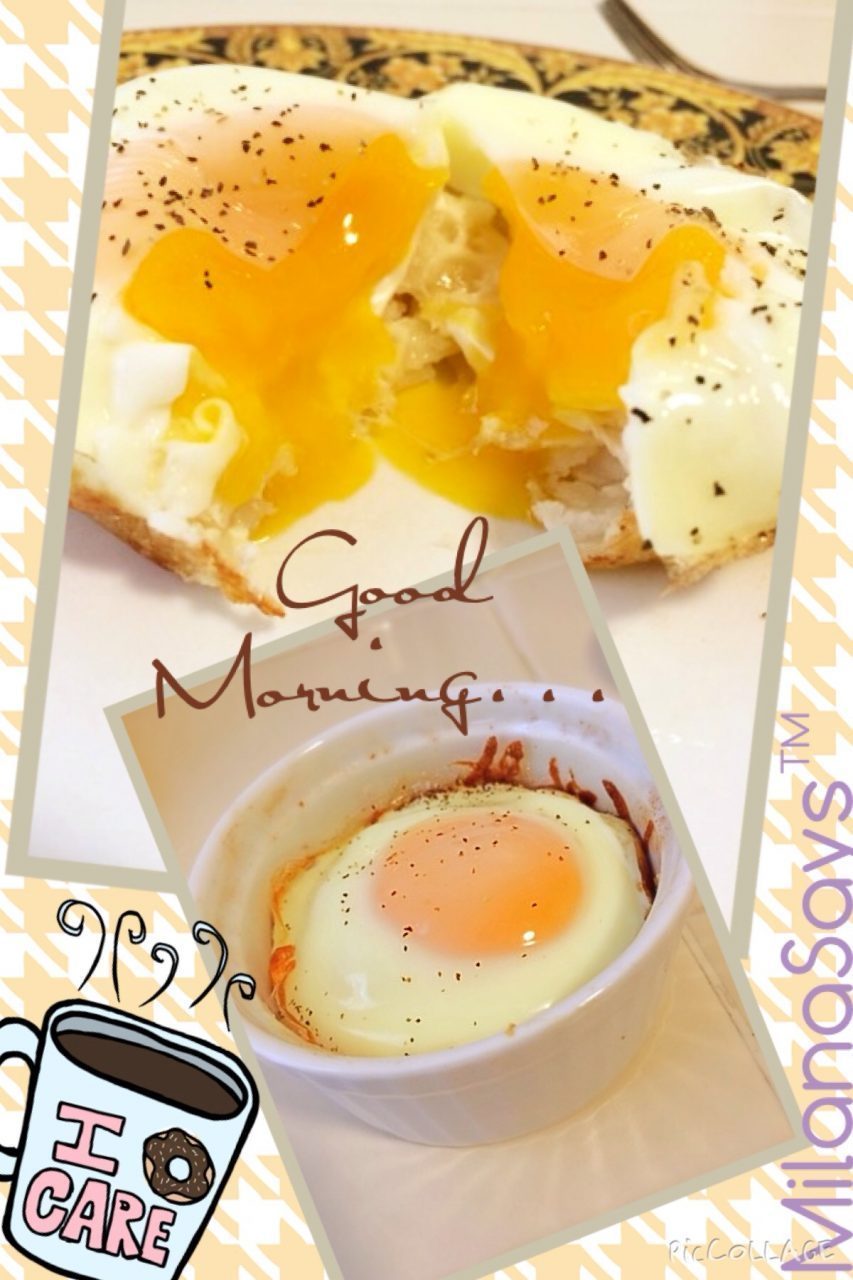 This is such an easy go to breakfast with just 4 ingredients that I'm sure everyone has in their fridge at all times. This is especially easy if you are hosting a brunch for company. It makes the perfect presentation to impress your guests while looking like you spent hours creating such an immaculate piece of food art! Bake On!
INGREDIENTS:
4 Eggs
1 cup Shredded Potatoes
1/4 Cup Shredded Cheese (you can use any kind of cheese you like)
Olive Oil Cooking Spray
Salt & Pepper to taste
4 Ramekins
DIRECTIONS:
Heat oven to 475F. Grease your ramekins with cooking spray. Put a 1/4 cup of hash browns on the bottom of each ramekin. Add salt to taste (optional). Bake for about 15 min. Add a tablespoon of cheese and crack an egg into each ramekin and continue baking for an additional 10 min or until the whites set. Add some pepper on top if you like and you can either slide out the yummy concoction onto a plate or enjoy right out of the ramekin! Good Eats!