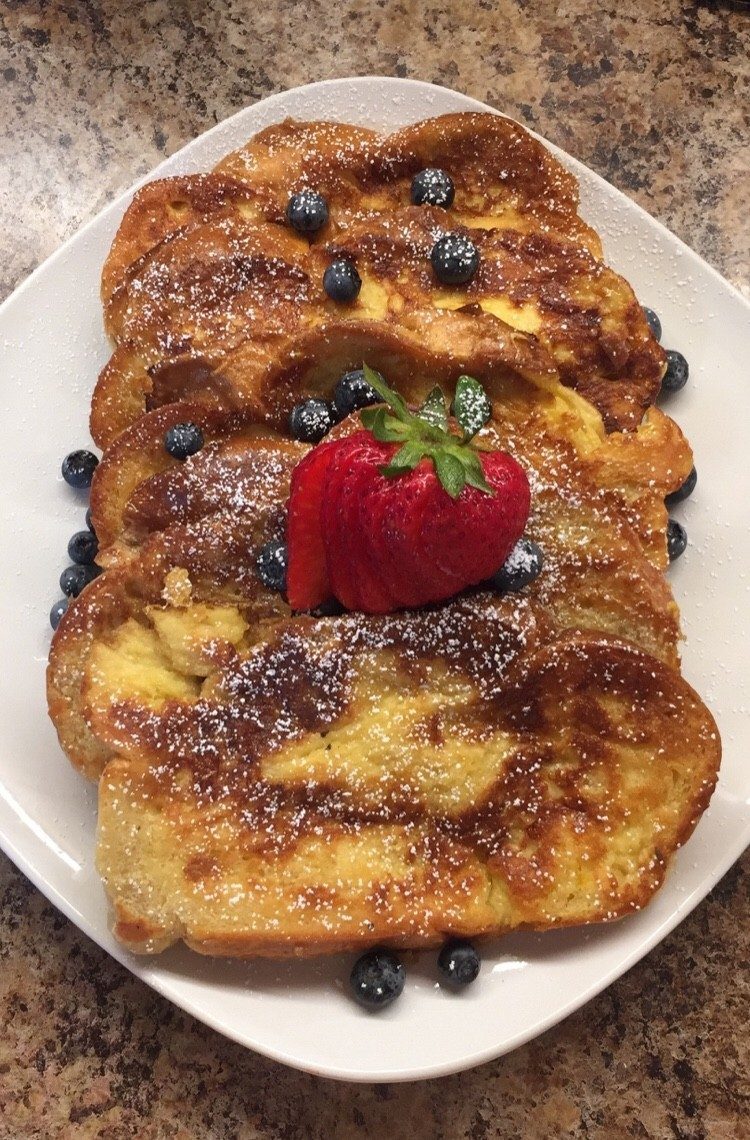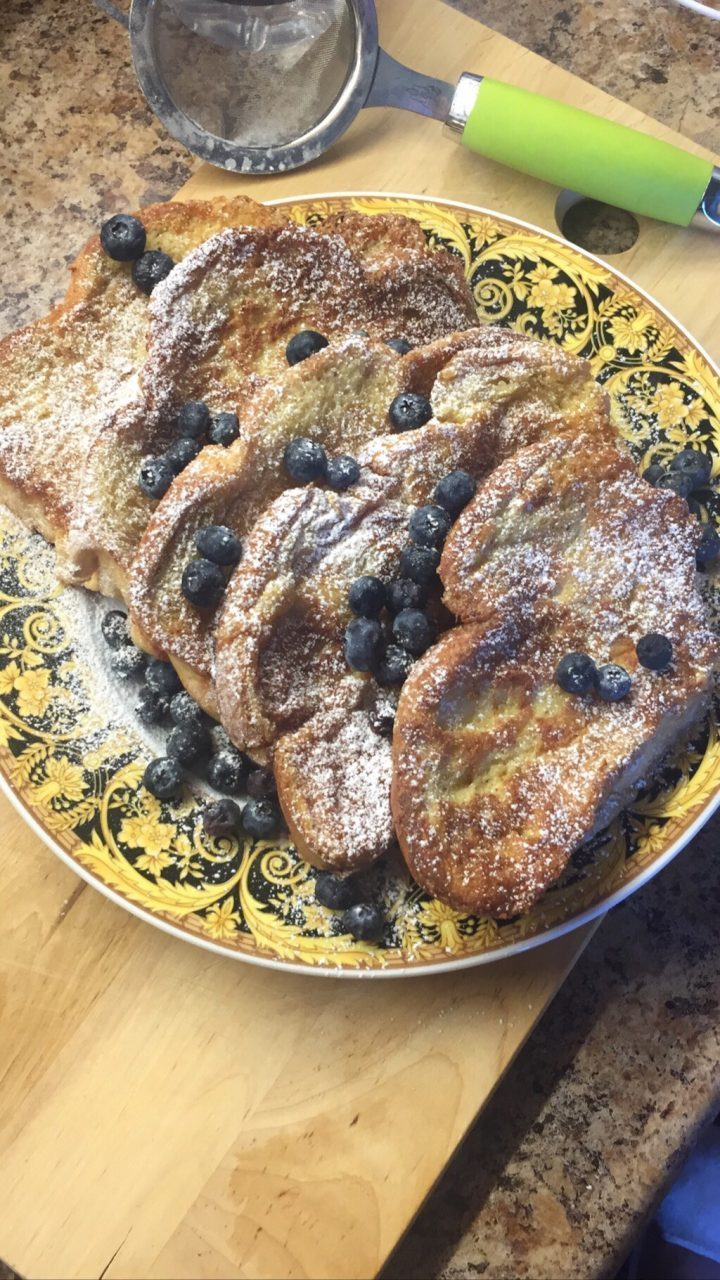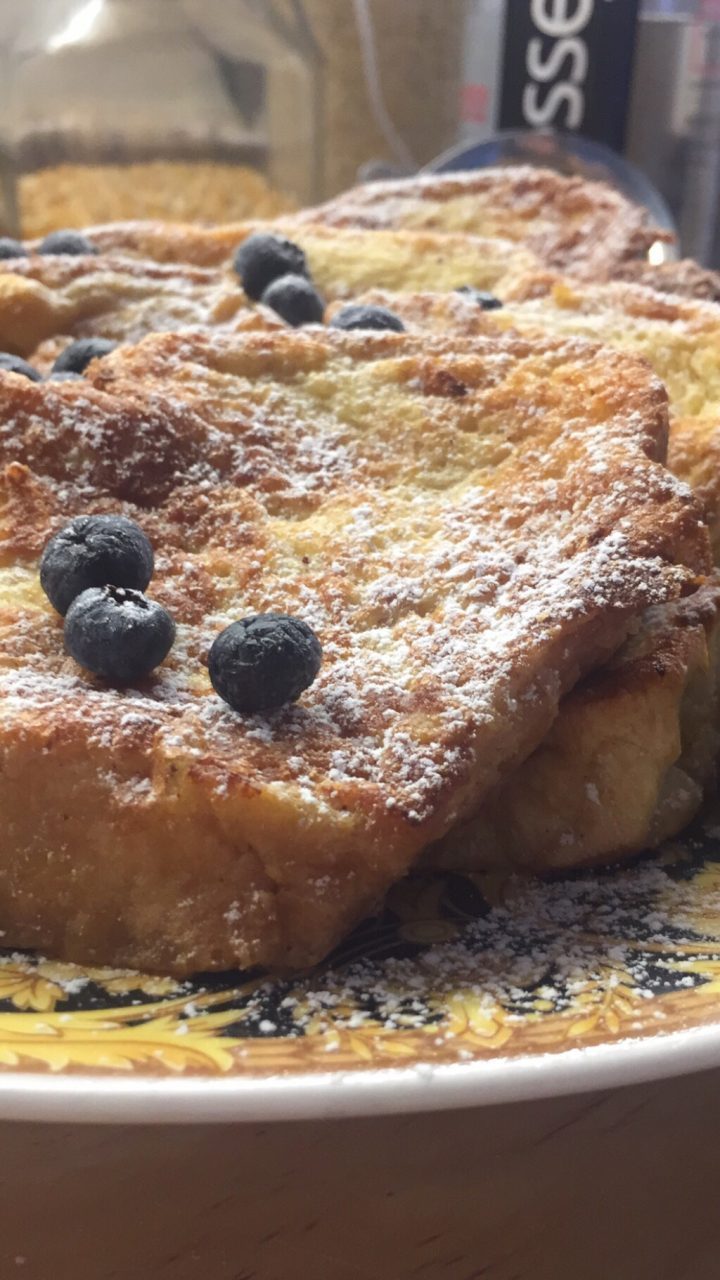 Makes about 12 slices (6 servings)
INGREDIENTS:
1 large 6-braid loaf of challah (I like to use Trader Joe's)
4 large eggs
3/4 milk (I use unsweetened Ripple milk)
2 Tbsp 100% pure Maple Syrup
1/2 tsp sea salt
3/4 tsp vanilla extract
2 Tbsp Avocado oil or Ghee
DIRECTIONS:
If using store bought challah, leave the challah out of the package for 24 hours. Otherwise, use stale challah. Slice about 1/2-3/4″ thick. In a large bowl, whisk eggs, syrup, milk, salt and vanilla very well until fully incorporated.
Heat your oil or ghee in a 12″ skillet. Dip the challah in the custard, flip and dip again. Fry 2-3 min on each side. Enjoy with some berries and some powdered sugar or maple syrup.