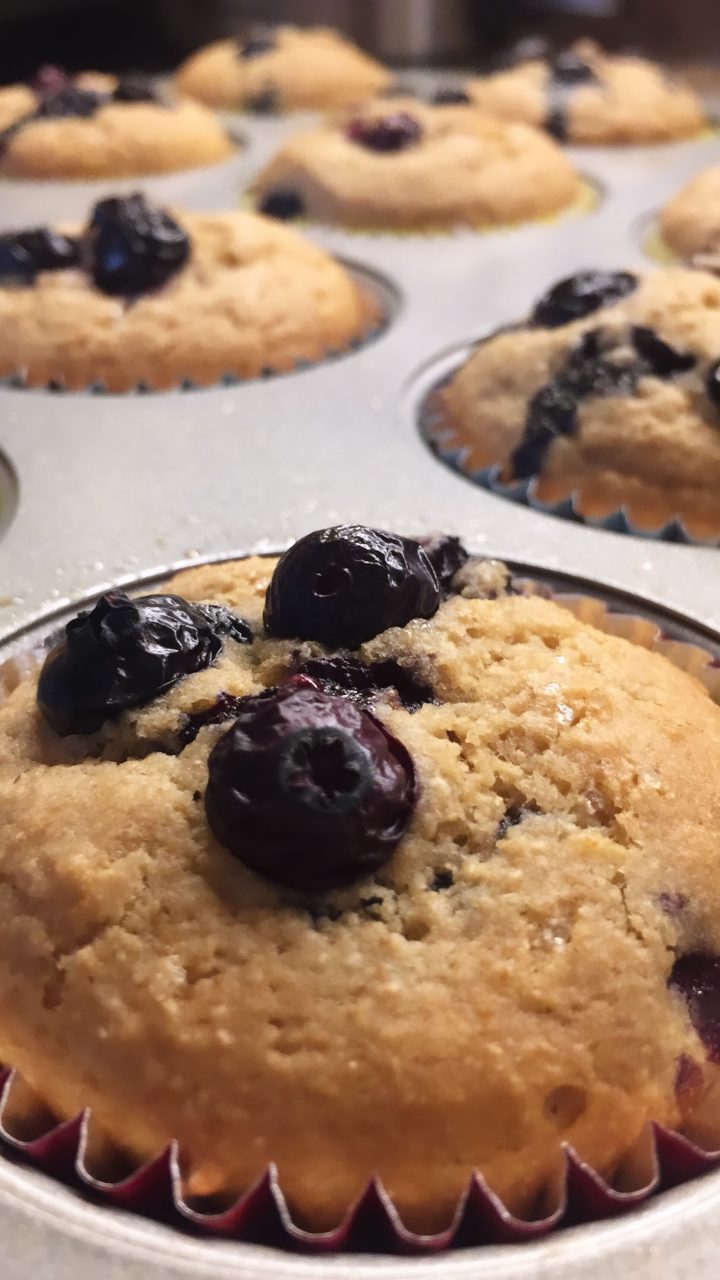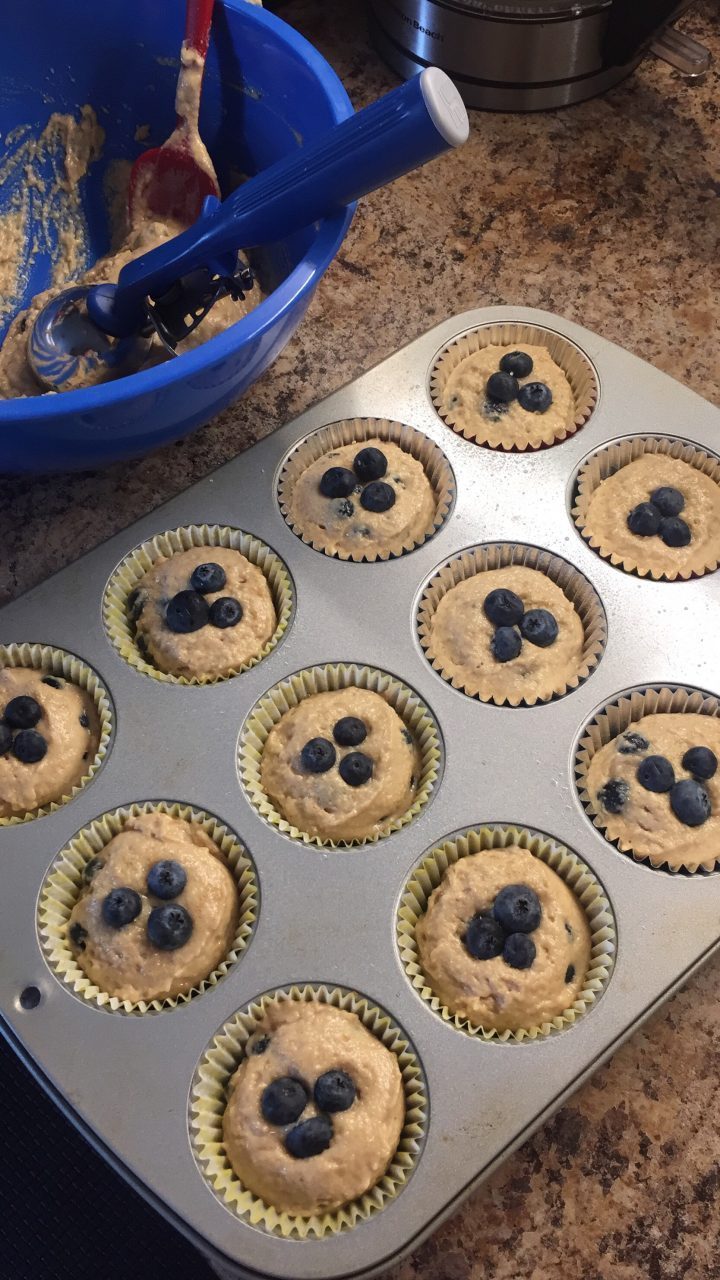 INGREDIENTS:
1 Cup + 1 Tbsp Unsweetened Vanilla Ripple Milk
1 tsp Apple Cider Vinegar (I used Trader Joe's unfiltered organic)
3/4 maple syrup
1 tsp vanilla extract
1/3 cup avocado oil
2 Cups White Whole Wheat Flour
1/4 tsp salt (I use sea salt by Trader Joe's)
2 tsp Baking Powder (aluminum free)
1 Tbsp Corn Starch (I use Rapunzel Organic)
1-1/2 cups fresh blueberries (I used organic)
DIRECTIONS:
Heat oven to 400°F. Line 1.5 muffin pans with liners and grease with cooking spray. I use organic coconut oil (2 sprays in each liner). In a small bowl, mix together the milk with the vinegar and let thicken (you're creating a vegan buttermilk). In the meantime, in a medium bowl mix together all the dry ingredients except the blueberries. In the buttermilk mixture, add the rest of the wet ingredients and whisk until combined well. Pour it into the flour mixture and stir until incorporated. DO NOT OVER-MIX. Fold in the blueberries gently. Use a 2oz. Cookie scoop or 1/4 cup to measure out the batter into the liners. Top with 3 blueberries and bake for 20-22 min until golden.
Let cool in the pan for 5 min then transfer to cooling rack.
To Store: They store well sealed tight in a ziploc bag on the counter for 3 days. In the fridge, for up to a week and in the freezer for 3 months.
*recipe was originally adapted fromNora cooks.
Yields: 17 Muffins