Perfect 2 Loaf Challah
November 19th, 2017 | Posted by in
Breads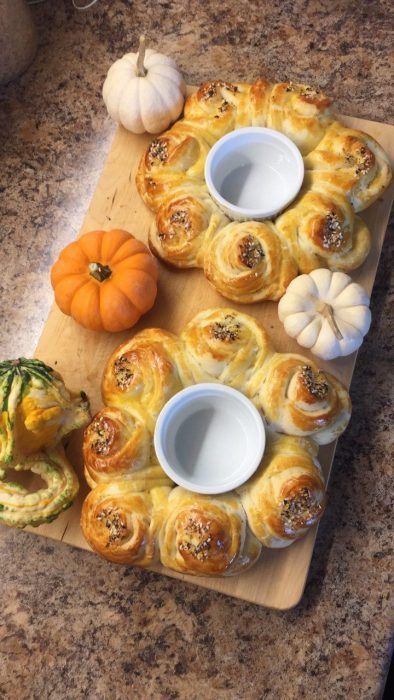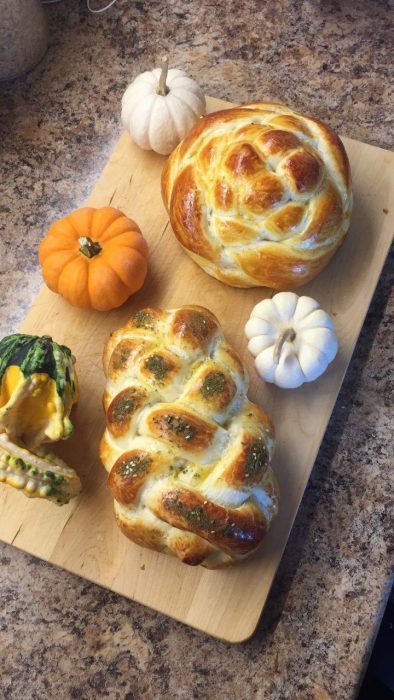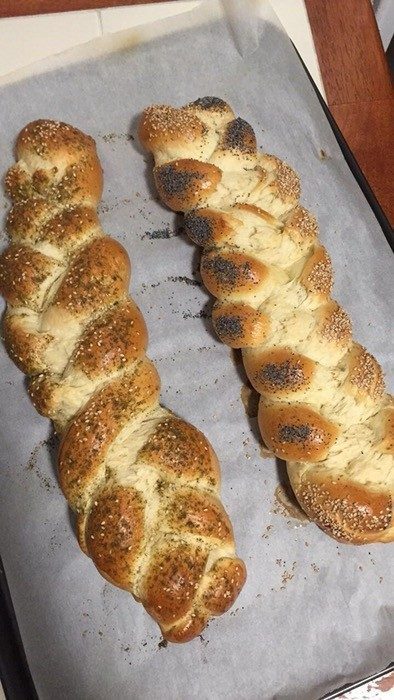 INGREDIENTS:
1 cup water *
1 Tbsp Dry Active Yeast
1/4 cup evaporated cane sugar
4 Cups unbleached all purpose flour (sifted)
1 egg
1/4 Cup Avocado Oil
1 tsp salt
1 egg yolk + 1 tsp of oil for glaze
DIRECTIONS :
In the bowl of your stand mixer, pour water and stir in sugar. Then whisk in yeast until dissolved. Let it sit for 3-5 min until frothy and expanded slightly in volume. Attach the dough hook. Add 2 cups of flour, 1 egg, oil and salt. Let it mix the dough medium low until combined. Slowly add the remaining 2 cups of flour and let it knead the dough into a clean round ball. Spray some oil in the bowl and around the ball of dough. Cover tightly with plastic wrap and let it rise for 1.5 hours. Shape dough, place on baking sheet lined with parchment paper. Cover and let rise for another 30 min. Heat oven to 325 F. Glaze the Challah with the egg yolk mixed with oil. If desired, top with favorite toppings such as sesame seeds, streusel, poppy seeds, chocolate chips, cinnamon sugar, etc. Bake for 20-25 min or until golden brown and you hear a hollow sound when you tap the bottom of the Challah.
*Note: for optimal water temperature in order for your yeast to proof perfectly, mix 1/2 cup of boiling water with 1/2 cup of room temperature water.
*recipe was adapted from Chabad.
Perfect 2 Loaf Challah

,
You can follow any responses to this entry through the RSS 2.0 You can leave a response, or trackback.