Mint Chocolate Chip Cookies
October 28th, 2012 | Posted by in
Dessert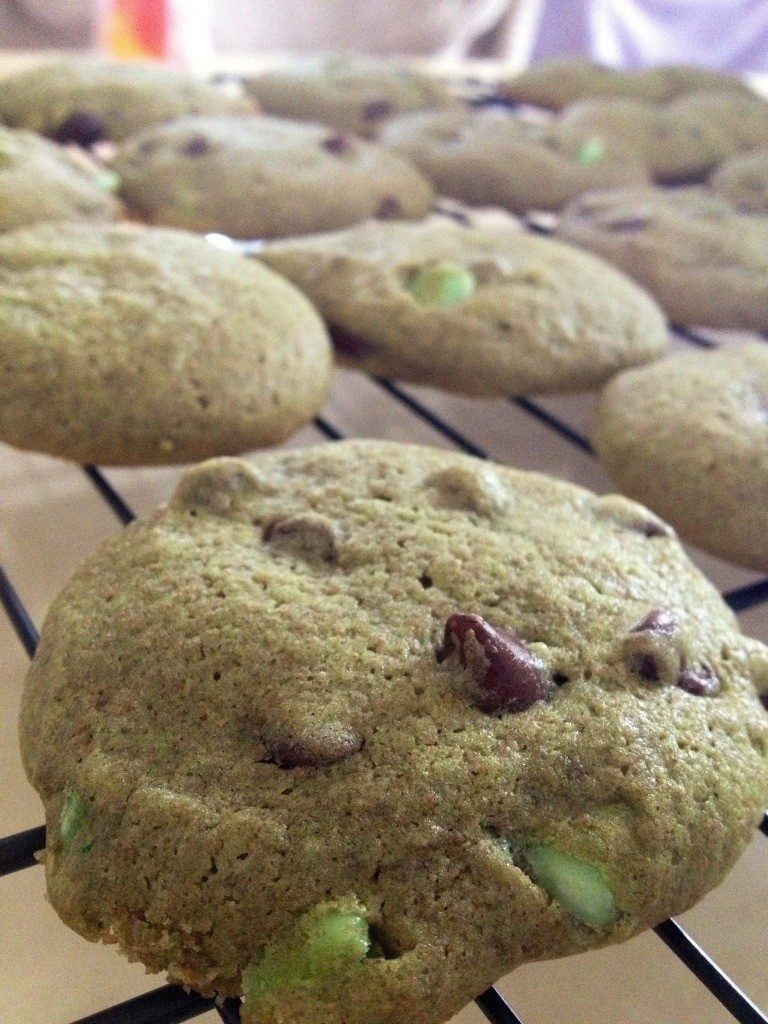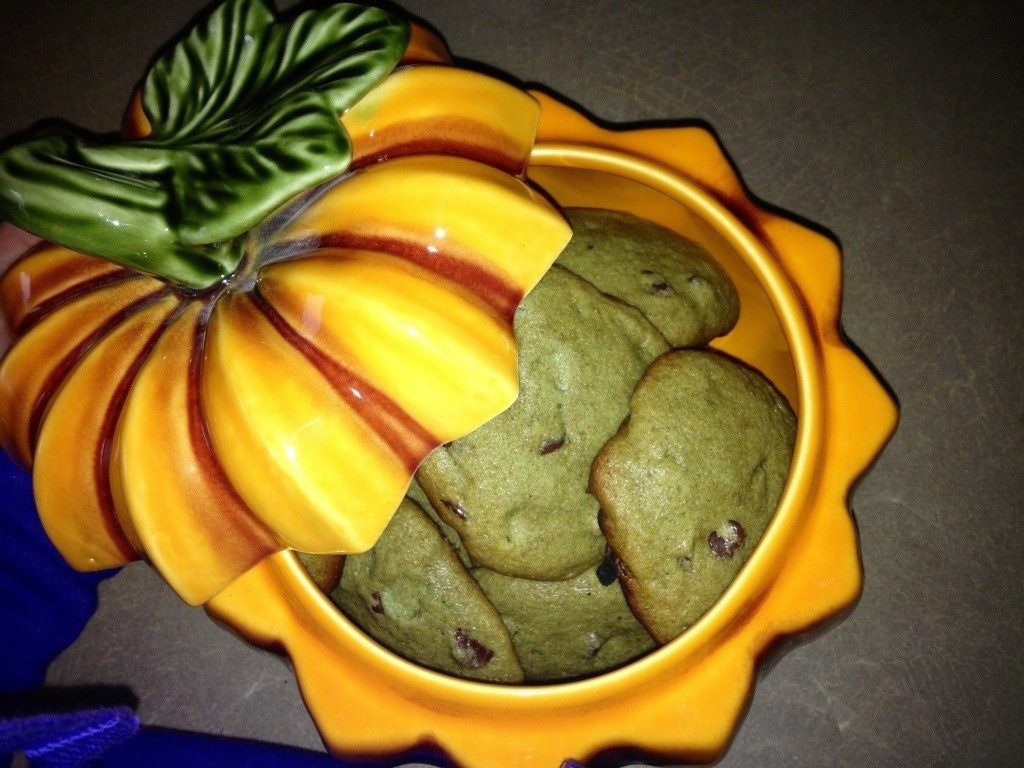 There is nothing better than baking chocolate chip cookies from scratch especially when you have an eager 3 year old who is willing to help every step of the way and an uninvited hurricane on the way named Sandy! I used the recipe on the back of a Nestle Dark Chocolate & Mint Chips Bag and modified it to the low fat version!
INGREDIENTS:
1-1/8 up  white whole wheat flour
1-1/8 cup unbleached all purpose flour
1 tsp baking soda
1/4 tsp salt
1/4 stick of unsalted butter softened
1/2 cup avocado oil
1/2 cup unsweetened applesauce
1 tsp vanilla extract
1/2 cup cane or coconut sugar
1/2 cup packed brown sugar
2 Large Eggs
1/2 tsp Peppermint extract
1 Cup Enjoy Life Chocolate chips
DIRECTIONS:
Heat oven to 350F. In a medium bowl whisk flour, baking soda and salt. In another medium mixing bowl beat butter, oil, applesauce, sugar and vanilla on medium until smooth. Add eggs and beat until well combined. Mix in the flour mixture in two parts, do not over mix! Stir in chips. Use a small scoop and place small mounds of cookie batter onto un-greased cookie sheet. Bake 8-10 min or until golden. Let cool 5 min before transferring onto cooling rack for further cooling. I got 40 cookies from this recipe. Serving Size 1 cookie.
40 Servings

Amount Per Serving


Calories

98.0

Total Fat

3.6

g

Saturated Fat

1.6

g

Polyunsaturated Fat

0.5

g

Monounsaturated Fat

1.2

g

Cholesterol

7.7

mg

Sodium

51.9

mg

Potassium

16.8

mg

Total Carbohydrate

13.3

g

Dietary Fiber

0.5

g

Sugars

7.9

g

Protein

1.2

g
;
;
;
Mint Chocolate Chip Cookies

,
You can follow any responses to this entry through the RSS 2.0 You can leave a response, or trackback.