Homemade Basil Pesto Sauce
July 26th, 2013 | Posted by in
Sides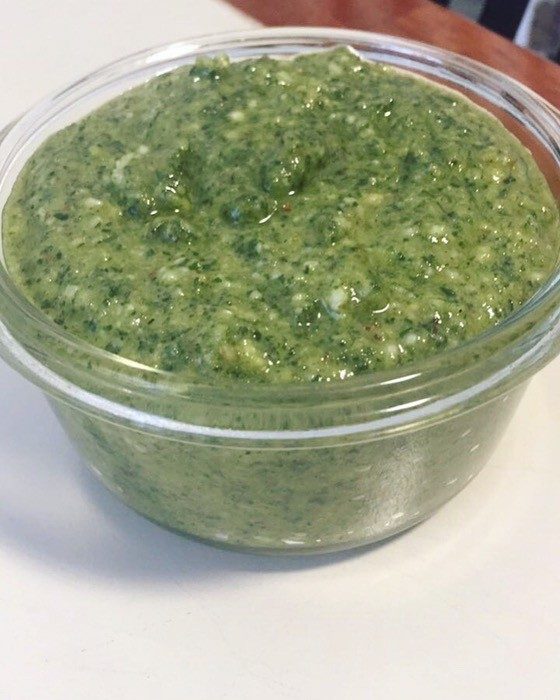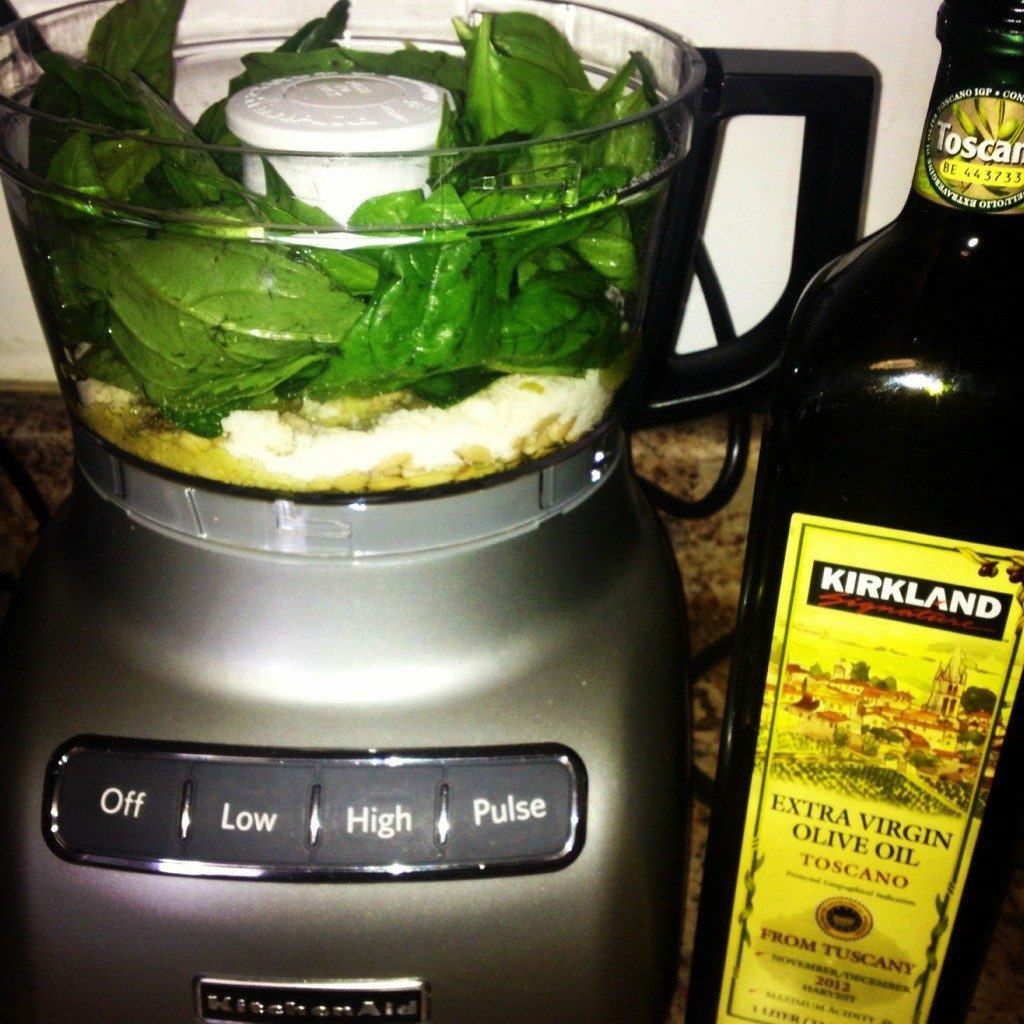 This creamy italian sauce is so versatile I even use it instead of mayo on sandwiches!
INGREDIENTS:
1 -1/2 cups packaged chopped basil
2/3 cups grated parmesan cheese
2/3 cups olive oil
1/4 cups pine nuts or walnuts
1 tsp salt
1/4 tsp pepper
2 colves garlic
DIRECTIONS:
Place all ingredients in food processor. Blend high until mixture is uniform consistency. Store it in an airtight container or jar for up to 1 month in the refrigerator. ENJOY!
Homemade Basil Pesto Sauce

,
You can follow any responses to this entry through the RSS 2.0 You can leave a response, or trackback.