Garlic & Herb Roasted Fingerling Potatoes with White Truffle Oil
January 19th, 2018 | Posted by in
Lunch/Dinner
|
Recipes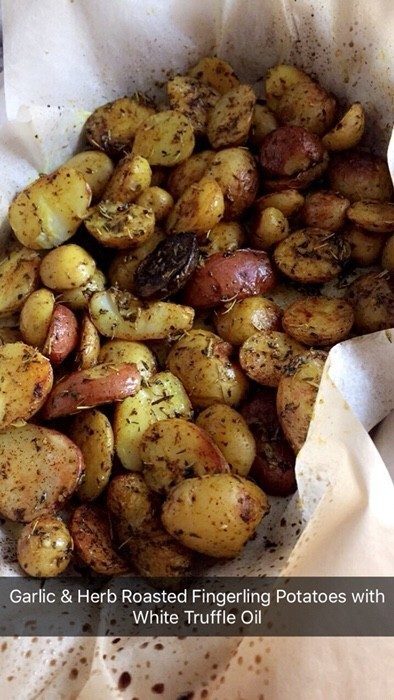 Serves: 6
Serving size: 2/3 cup
INGREDIENTS:
1.5 lbs Fingerling Potatoes, washed and cut in half
1 tsp Thyme, Sage, Rosemary and Basil
2 cloves garlic, minced
Sea salt
Pepper
1 Tbsp Avocado Oil
1-1/2 tsp White Truffle Oil
Directions: Heat Oven to 450F. In the meantime parboil your potatoes for 10 minutes in salted water. Drain. Put into baking dish mix with 1 Tbsp Avocado Oil, 1/2 tsp of the Herbs, salt and pepper to taste. Roast uncovered for 20-25 min. Mix together Truffle Oil, garlic and the rest of the herbs. Pour over potatoes and mix well. Roast for another 10 min.
Garlic & Herb Roasted Fingerling Potatoes with White Truffle Oil

,
You can follow any responses to this entry through the RSS 2.0 You can leave a response, or trackback.