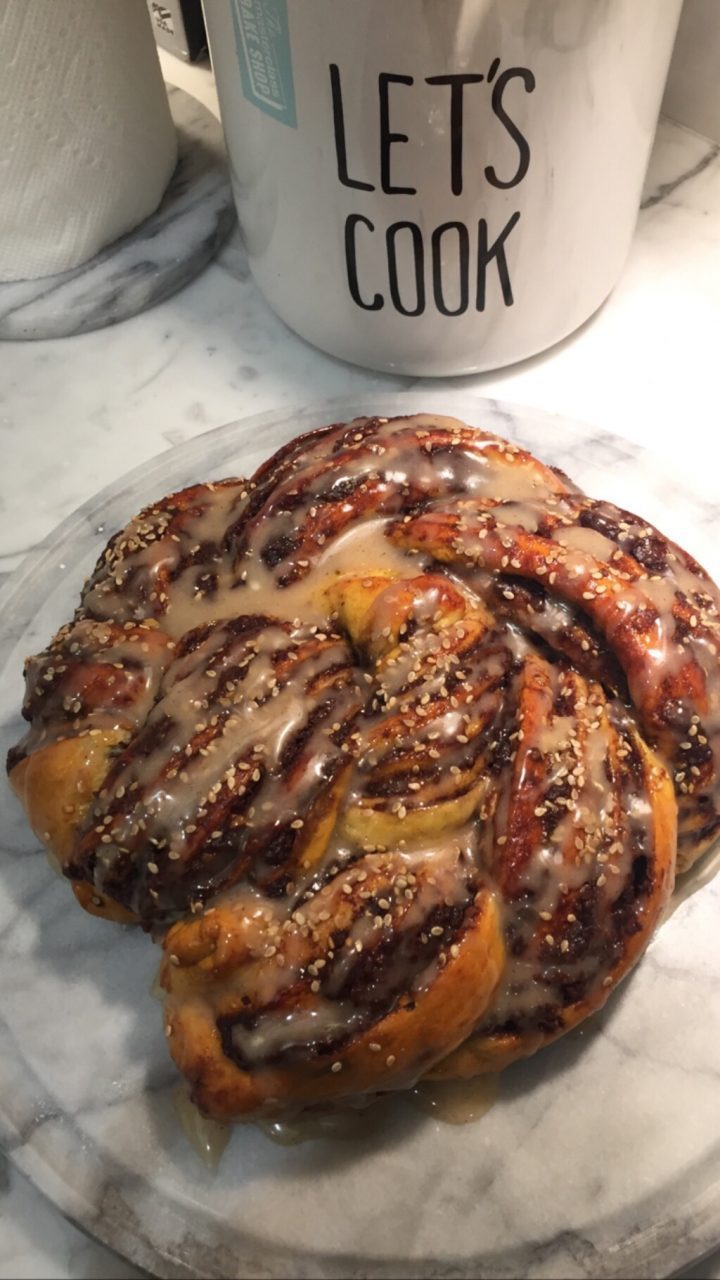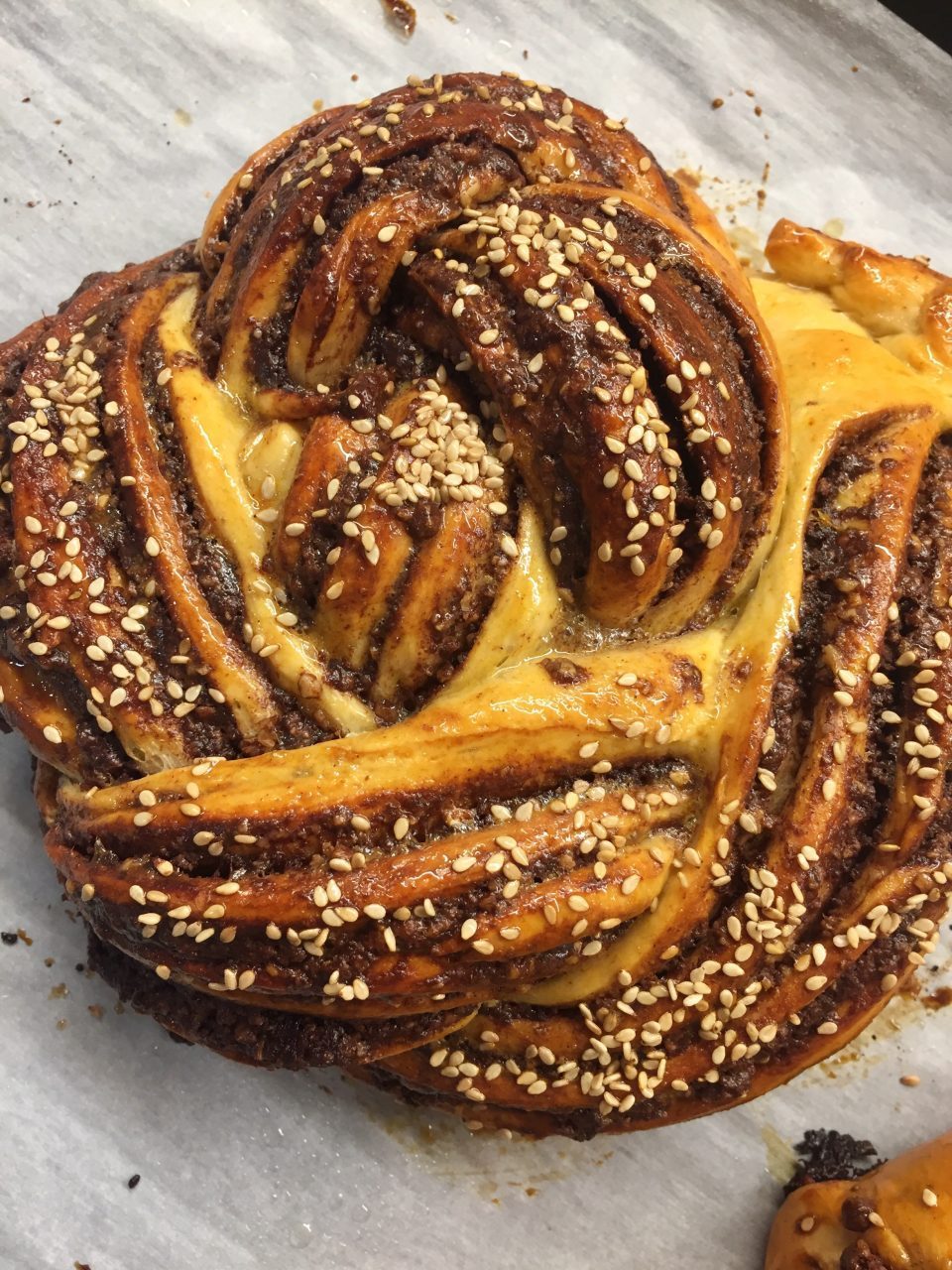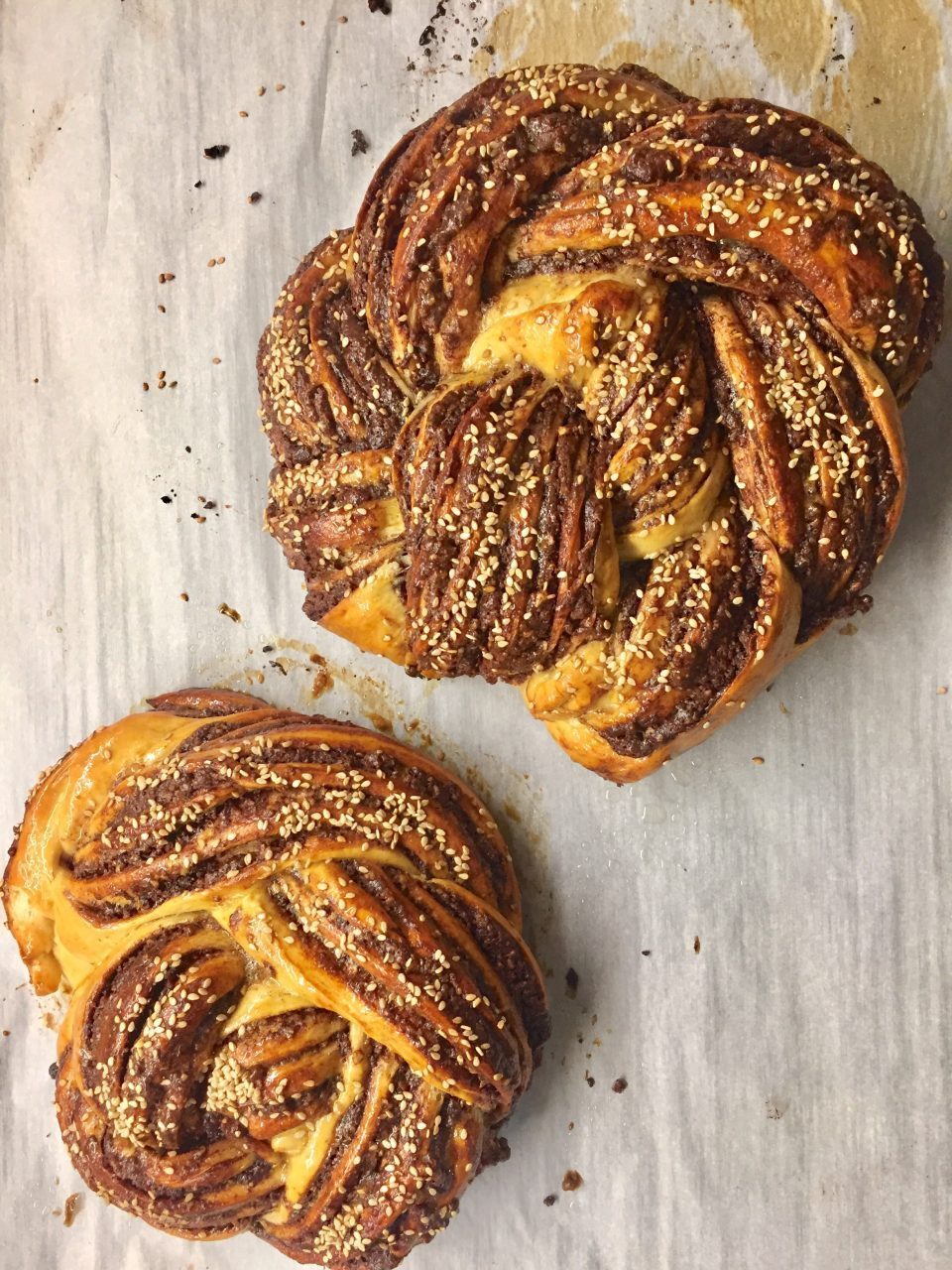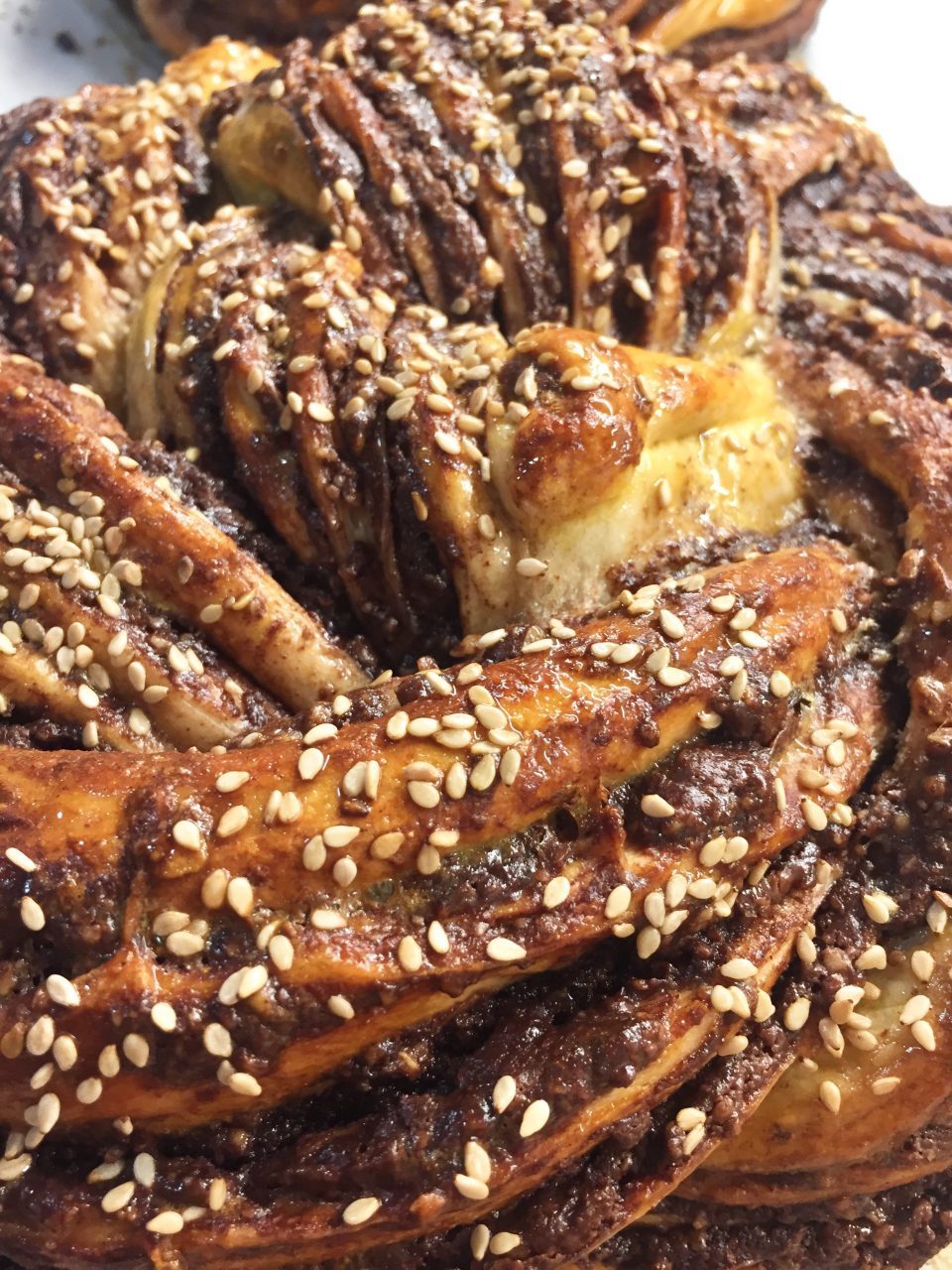 Chocolate Cinnamon Pecan Babka with Maple Cinnamon Glaze
DOUGH:
4 Tbsp Coconut Oil, melted
2/3 cup Unsweetened Vanilla Ripple Milk
1/3 cup Water
1 Tbsp Active Dry Yeast (I use Red Star)
4 Tbsp Coconut Sugar (I use Madhava)
1/2 tsp salt
2 Large Eggs, divided
3 Cups Unbleached Flour (I use Trader Joe's)
FILLING:
1/2 Cup Dairy Free Nicciolata Chocolate Hazelnut Spread
1/2 Cup Dairy Free Chocolate (I use Enjoy Life)
1/2 Cup Raw Pecans
1 Tbsp Cinnamon
2 Tsp Vanilla Extract/ Bean Paste
1 Tbsp Avocado Oil
GLAZE: Enough for 2 Loaves
3 Tbsp Coconut Oil
1/2 Cup Powdered Sugar
1/4 cup Maple Syrup
1 tsp Cinnamon
2 tsp Unsweetened Vanilla Ripple Milk
DIRECTIONS:
Heat milk and water in a saucepan on low heat until its lukewarm. Remove from heat and add coconut oil until melted. Whisk in sugar and yeast and then transfer to the bowl of your stand mixer. Wait 5-10 min for the yeast to proof.
Using dough hook, mix in 1 egg, flour and salt. Mix on low speed until mostly incorporated then increasing speed until it comes to a uniform dough. Let the hook knead the dough for 5 minutes. Cover bowl with plastic wrap and a kitchen towel over it and put it in the oven (oven should be OFF) for one hour to rise. In the meantime, make your filling.
Put pecans in food processor with cinnamon and process until pecans come to a crumb size. Melt chocolate in a pyrex bowl either in a double boiler or microwave. Stir in oil, hazelnut spread, pecan mixture, syrup and milk. Set aside.
Punch down dough. Cut it into 2 equal parts. Roll the dough out into a rectangle, not more than 1/4" thick. Spread half of the filling all throughout the surface leave 1/4" border empty.
Roll the dough very tightly from the longest side. Cut down the center of the roll. Now using the 2 cut-sides-up, twist it overlapping like a rope and then roll the rope in from one end where the babka is now a round shape. Continue using the same steps to make the 2nd loaf.
Transfer to a pan lined with parchment paper and cover with kitchen towel to rise for another hour. Glaze with egg wash, sprinkle with some sesame seeds (optional) and bake at 325F (if pan is dark metal) or 350F (if pan is light metal) for 30-35 min. Do not over bake it.
Make Glaze in the meantime. Let the Babka cool completely. Transfer glaze into ziploc baggie. Cut the small end of the corner with scissors and drizzle over the loaves.
Now the best part has come where you can sink your teeth into this homemade deliciousness. 100% Dairy Free and No Artificial Ingredients. Enjoy! Please make sure you leave your feedback when you try my recipes and kindly tag me in your posts!
XOXO-Milana
Original Recipe was adapted from The Feed Feed.
Chocolate Cinnamon Pecan Babka

,
You can follow any responses to this entry through the RSS 2.0 You can leave a response, or trackback.