Chocolate Chip Banana Bread Muffins
April 11th, 2022 | Posted by in
Breads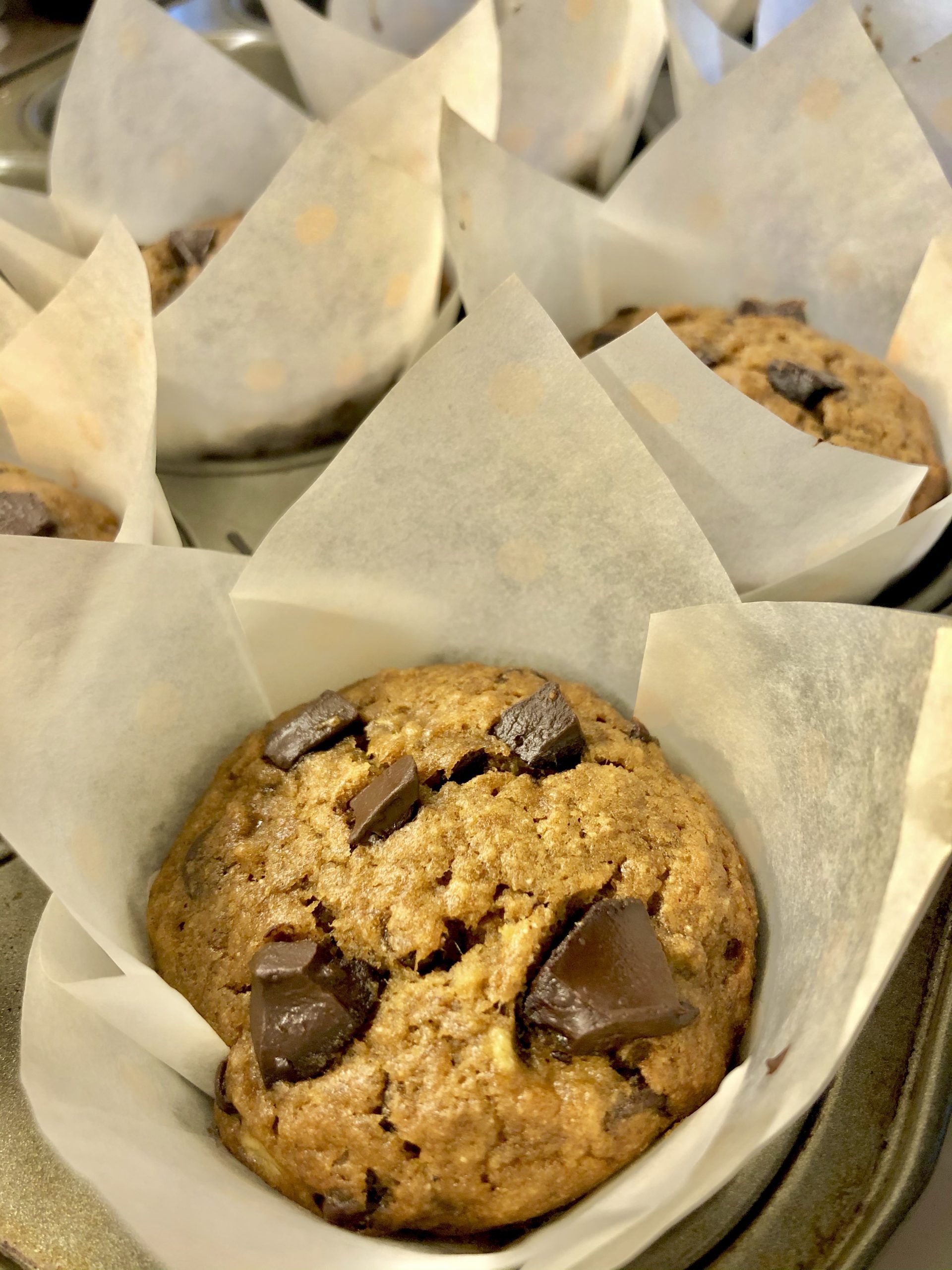 These are naturally dairy free, scrumptious, tender, moist, and fluffy. Just the perfect snack packed with wholesome whole grains, protein, good fats, made with unrefined sugar and so easy to whip up…honestly cant get any better than that! Originally adapted from a Banana Bread recipe my friend, Esther Tyorkin Pinkhasov, was so kind to share with me and I'm forever grateful. Made a few tweaks and additions to the original recipe and voila! Nutrition analysis provided at the bottom of the recipe.
Prepation: 10 min.
Baking: 25 min.
Yield: 14 muffins
INGREDIENTS:
3-4 Large Ripe Bananas
1 Large Egg
1/3 cup unrefined Coconut Oil
1/2 cup Coconut Sugar
1 tsp Vanilla Extract
3/4 tsp Cinnamon
1/4 tsp nutmeg
1 tsp baking soda
1/4 tsp sea salt
1-1/2 cups King Arthur White Whole Wheat Flour
1/2 cup Enjoy Life Mini Chips
2 Tbsp Dark Chocolate Chunks for the topping
DIRECTIONS:
Heat oven to 350°F. Prepare your muffin tins with cupcake/muffin liners.
In a large bowl, mash bananas. Add the rest of the ingredients. Mix with the same fork you mashed your bananas with. Using either a 2oz. Scooper or 1/4 measuring cup, fill each liner with the batter. Bake for 20-25 min. Let cool for 10 min. and enjoy! Give this recipe 5 stars if you've tried it and loved it. Thank you.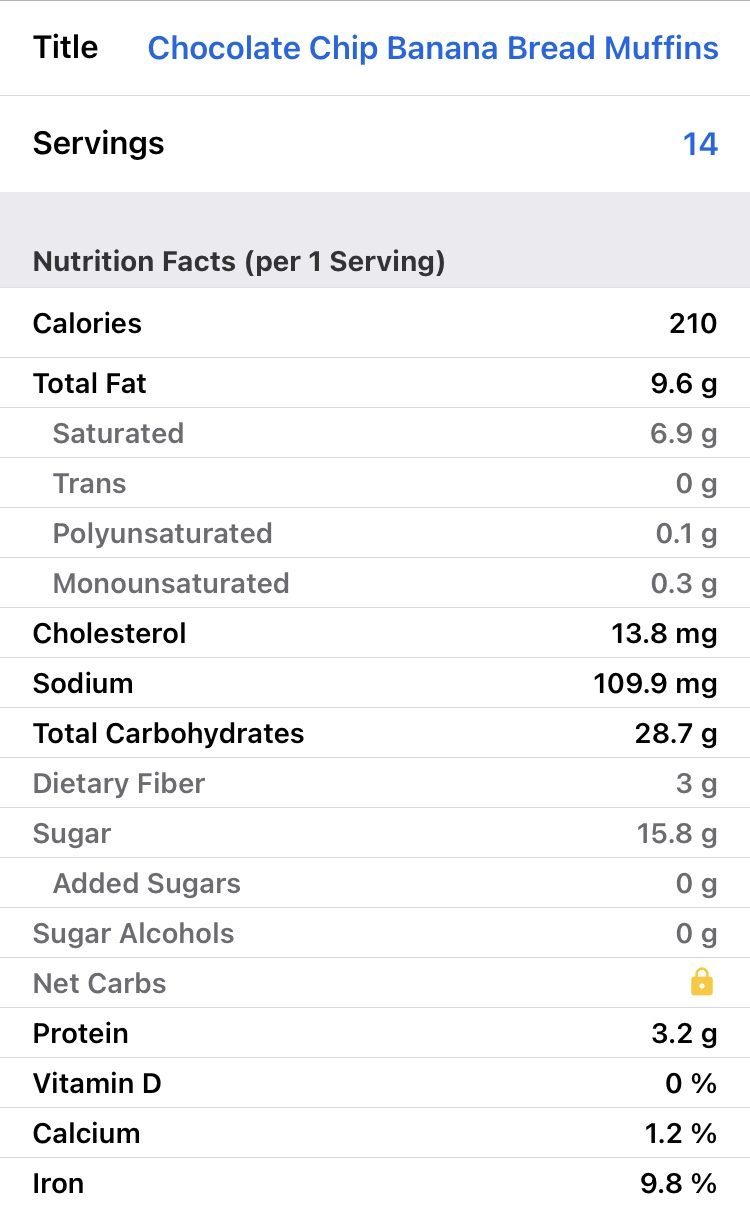 You can follow any responses to this entry through the RSS 2.0 You can leave a response, or trackback.