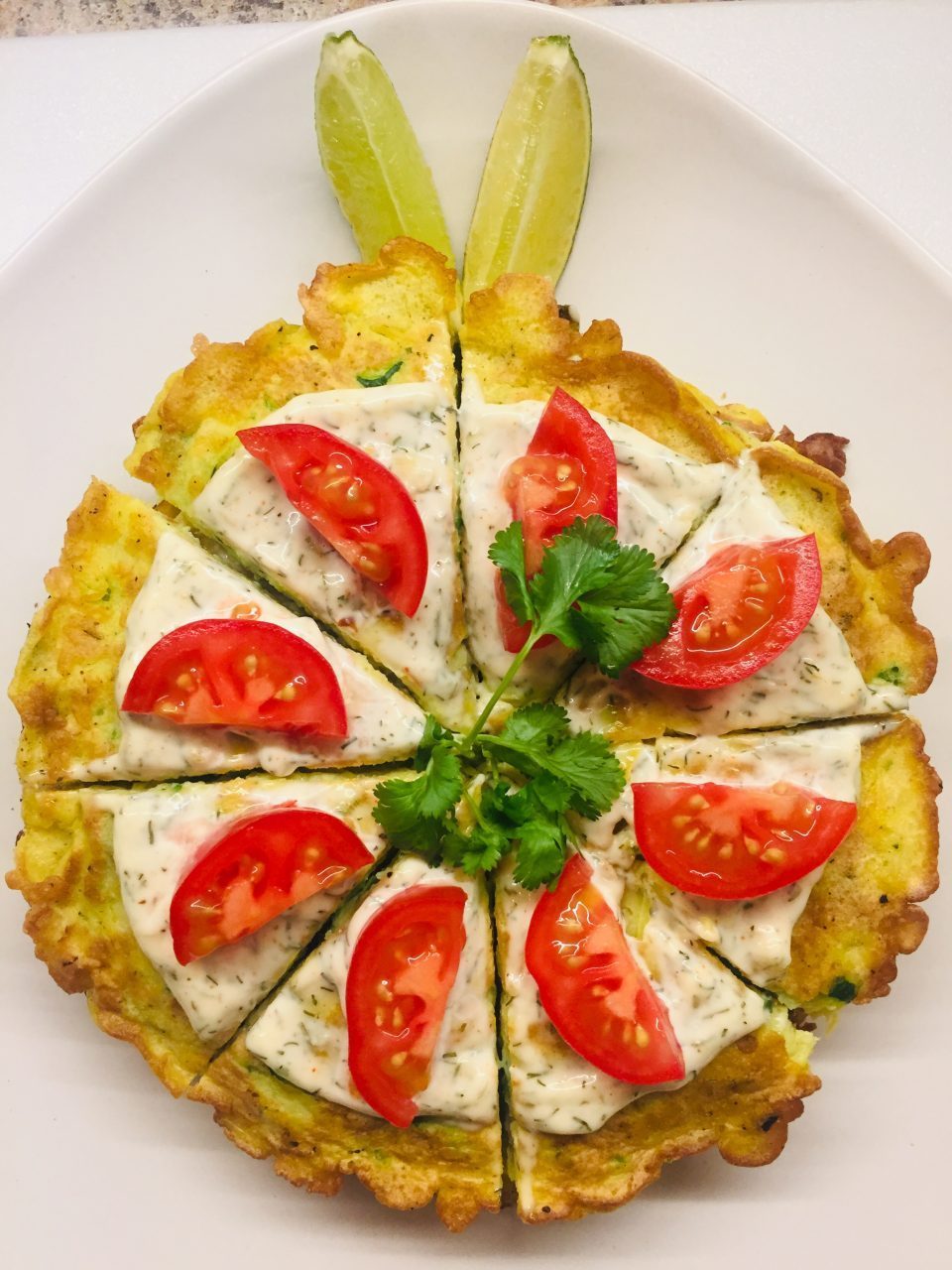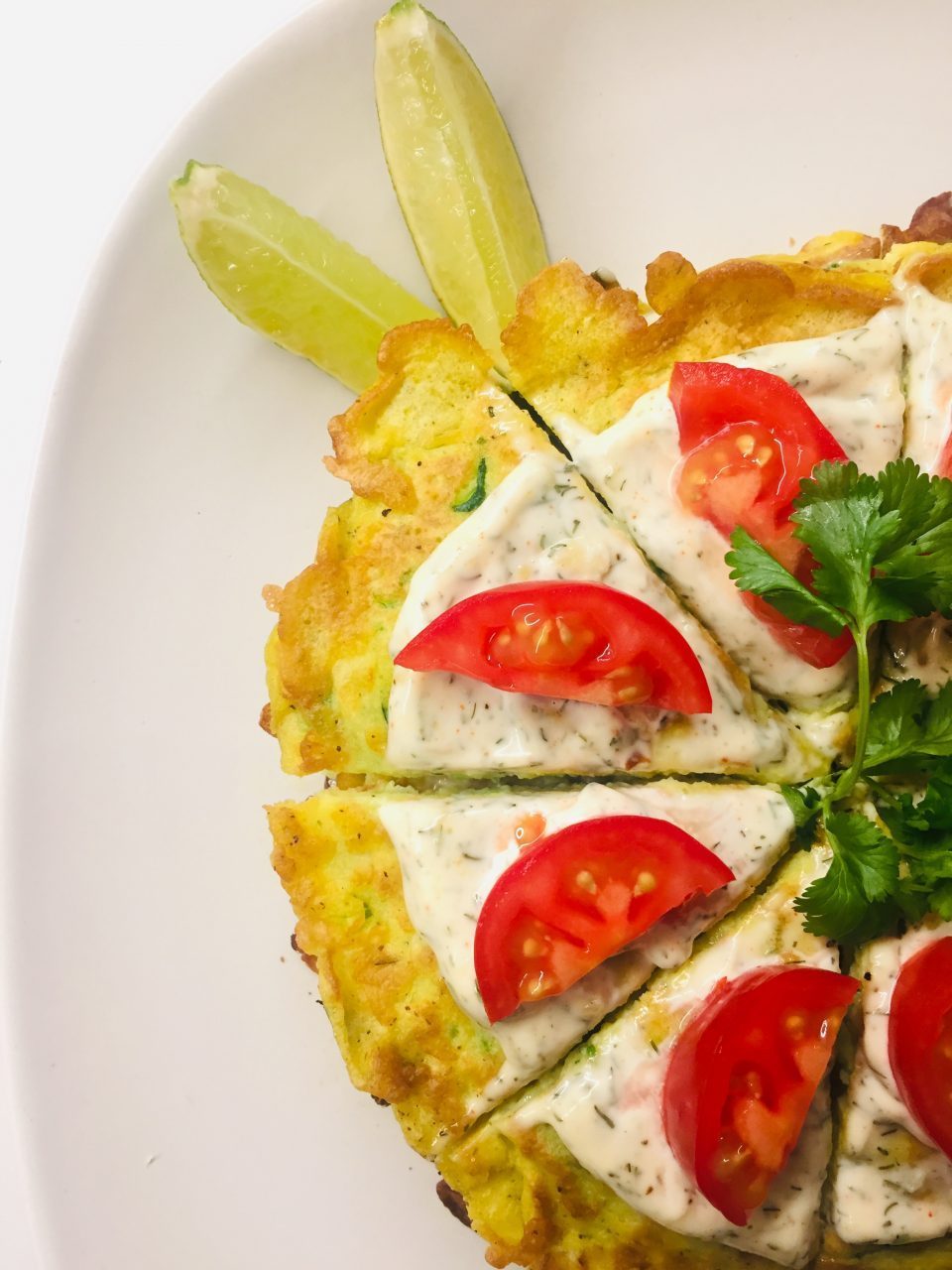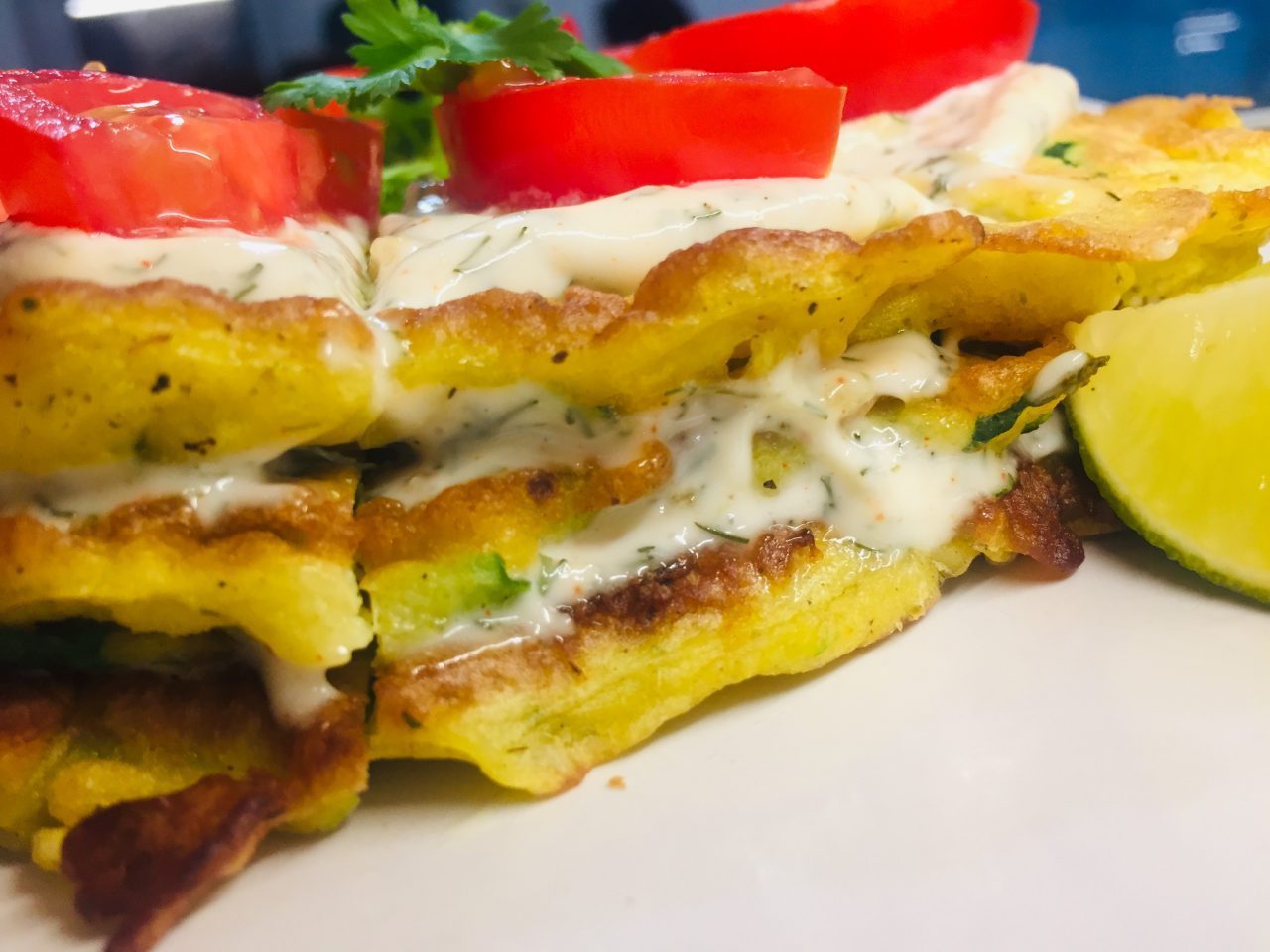 Zucchini Pancake with Garlic Dill Sauce
Yields: 8 servings
INGREDIENTS:
2 Medium Zucchini, Unpeeled, coarsely grated
1/4 cup Sweet Onion (quarter of a large onion or half of a small), finely grated
2 Large Eggs, beaten
6-8 Tbsp Flour (I use white whole wheat)
1 tsp baking powder
1/4 tsp turmeric
1 tsp salt
1/2 tsp finely ground black pepper
Avocado or Peanut Oil for frying
SAUCE:
1/3 cup Mayonnaise
2 cloves Garlic, minced
3 Tbsp finely chopped Fresh Dill
1 Tbsp Chives, finely chopped
1 Lime, squeezed
Salt and Pepper to taste
1/4 tsp Trader Joe's Onion Salt
Compari Tomatoes, cut in half and sliced for garnish as pictured
Fresh cilantro leaves, for garnish
DIRECTIONS:
In a large bowl, mix together zucchini, onion, and eggs. Stir in 6 tablespoons of flour, baking powder, salt and pepper. If the batter is too thin from the zucchini, add another 2 tbsp of flour.
In a 10" saute pan over medium heat 1 tbsp of oil. Drop about 1/2 cup of batter and spread it out evenly into a 6" pancake. Lower the heat to medium-low and cook on each side for about 2-3 min. until golden brown. Continue with the rest of the batter until you have 3-4 pancakes.
In a small bowl, combine all sauce ingredients. Spread about a 1-1/2 Tbsp on each pancake leaving an inch border. Garnish with tomatoes and some cilantro leaves. Pre-slice before serving. Enjoy!