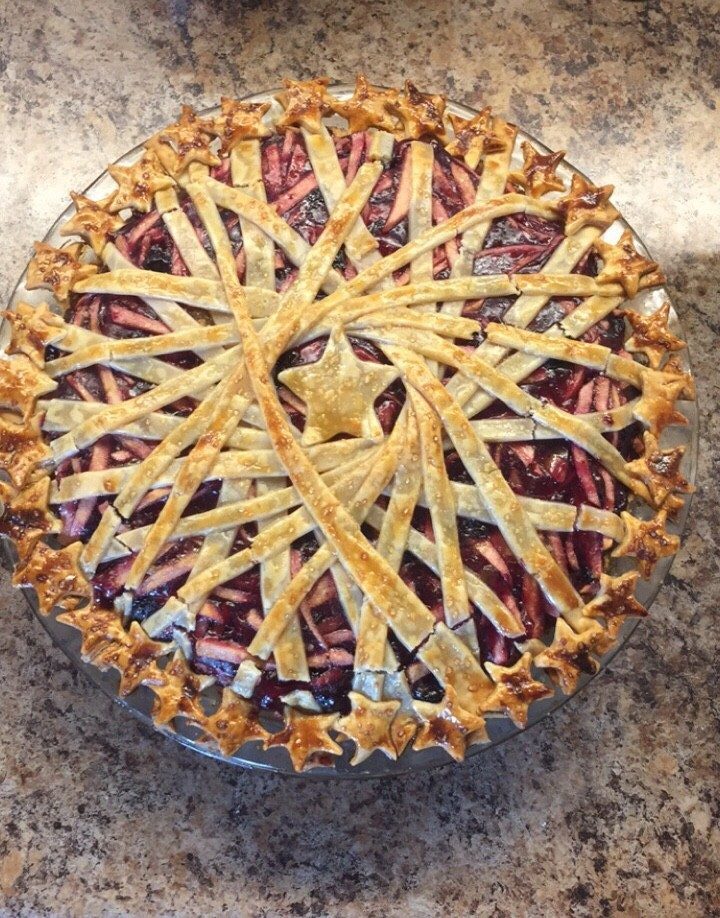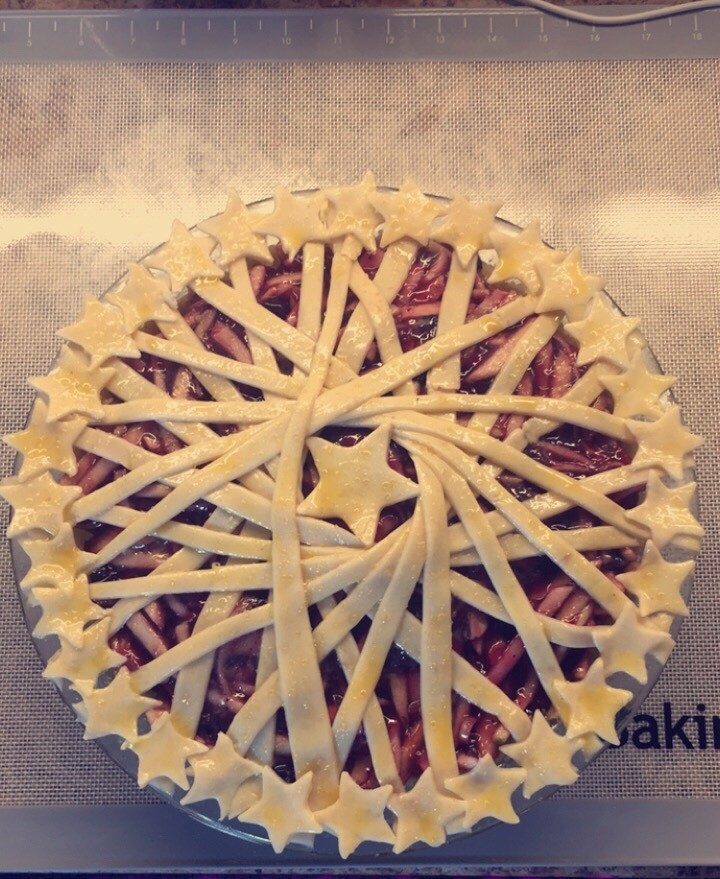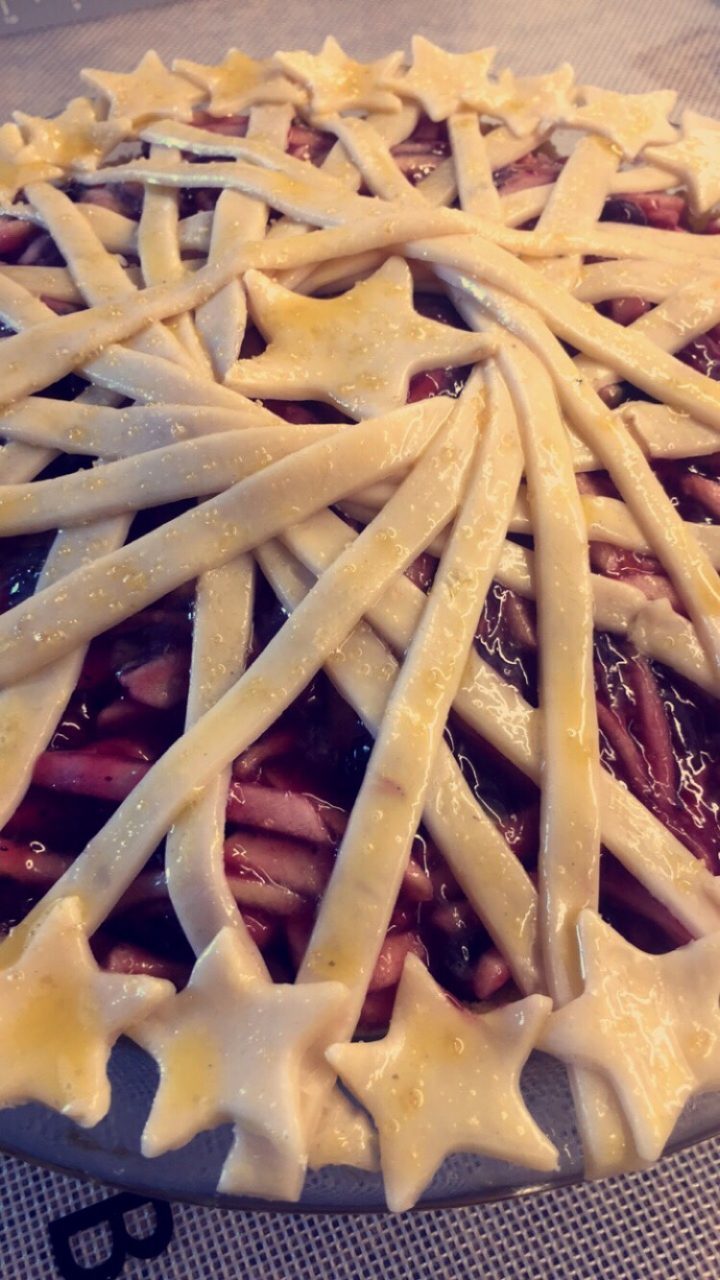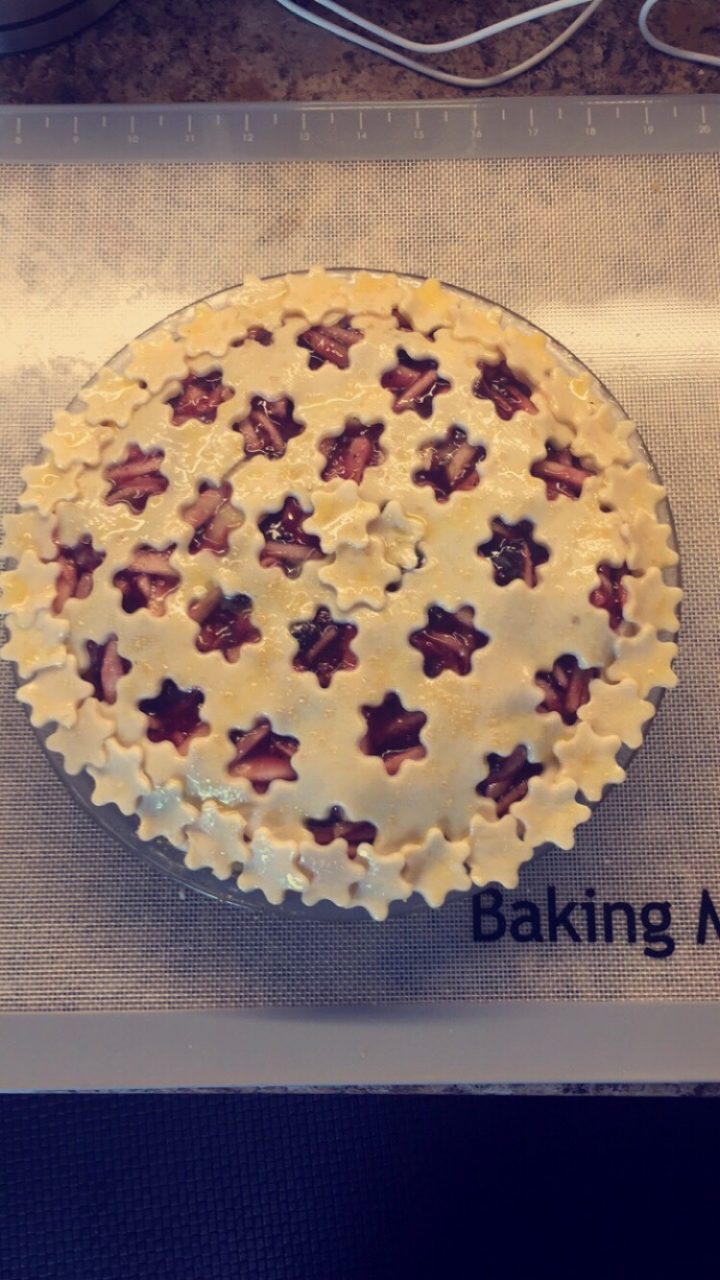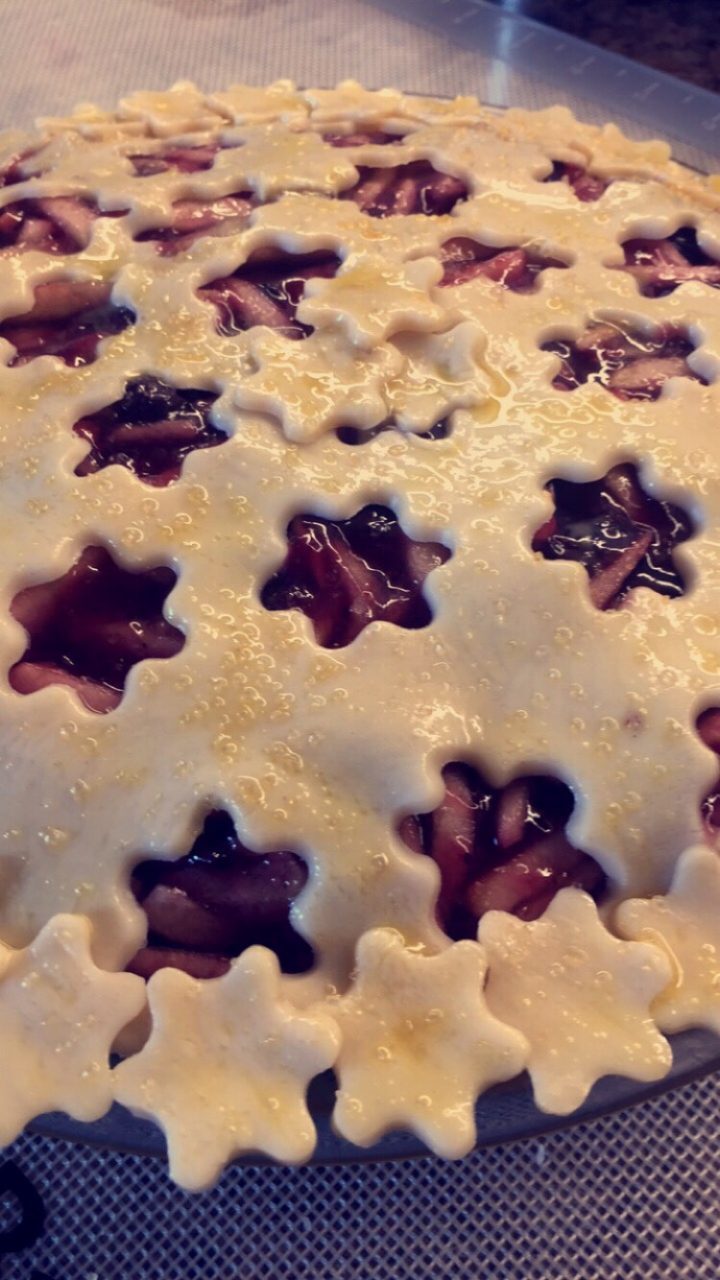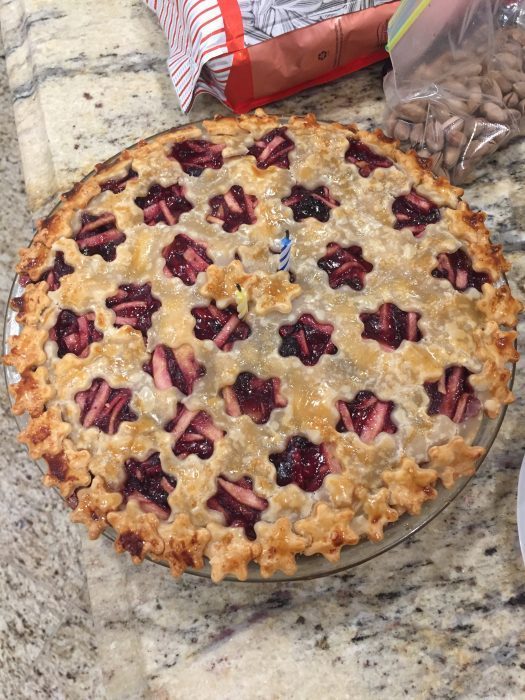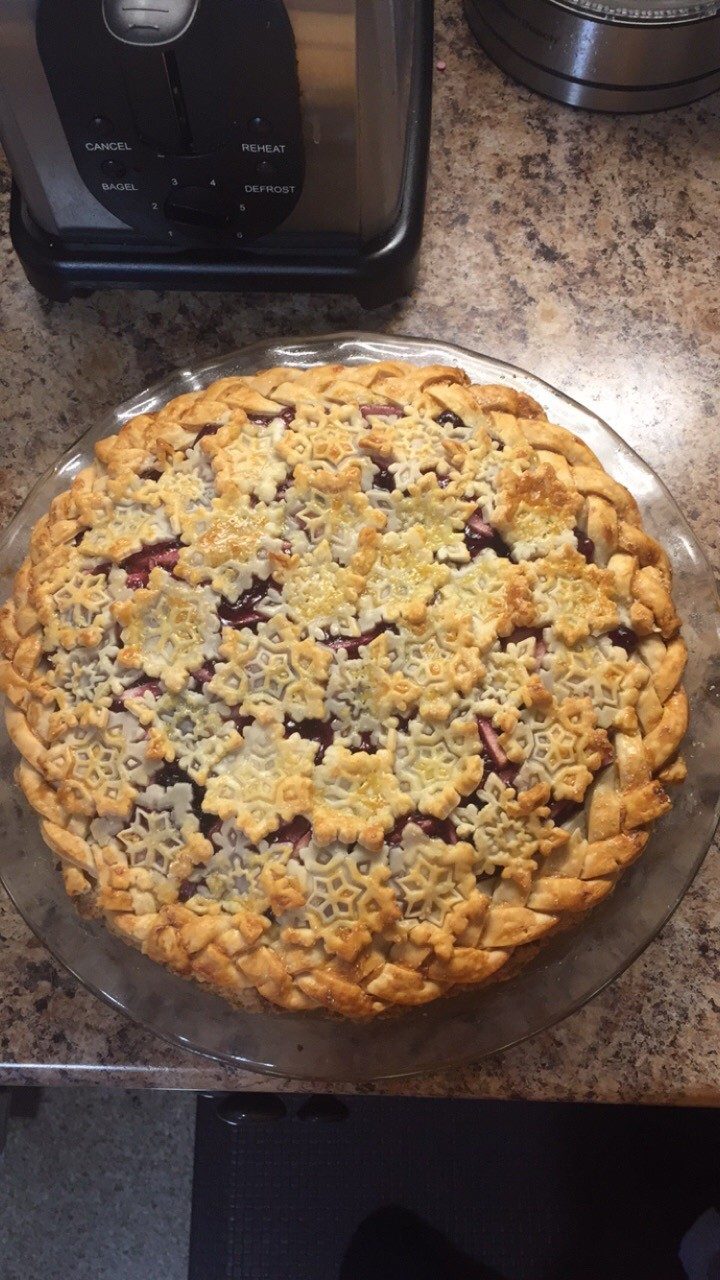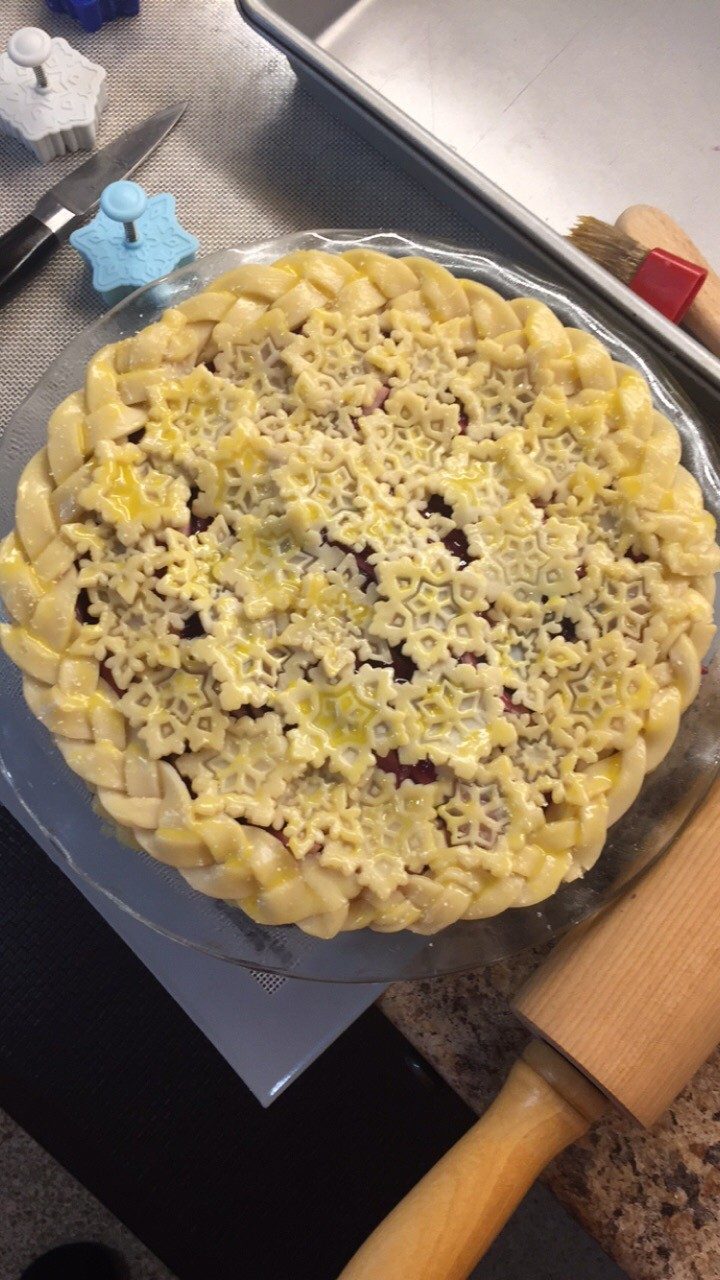 This apple blueberry pie recipe has been traditionally in our family for about 20 years now! This is originally my Moms recipe which was passed down to my sisters and I. Eventually , we will be passing it down to our children.
I make my moms bottom crust as written below. However, I make a vegan top crust which I use for decor. Ingredients listed below.
*Ingredients:
CRUST:
1 cup white whole wheat flour
1 cup unbleached all purpose flour
1 tsp baking powder
1/4 cup + 2 Tbsp Sugar (I use organic evaporated cane)
1/2 cup avocado oil
2 eggs beaten
1 tsp pure vanilla extract
PIE FILLING:
4 Granny Smith Apples (peeled, cored, and and cut into sticks)
1 Can Blueberry Pie Filling (make sure its without High Fructose Corn Syrup)
1/4 cup sugar
2 tsp cornstarch (or arrowroot)
VEGAN TOP CRUST (for decoration & cut-outs):
1-1/4 cup unbleached all purpose flour
1/4 tsp salt
1-3/4 tsp sugar
1/4 cup solid coconut oil
3-5 Tbsp ice water
DIRECTIONS:
For bottom crust, combine all ingredients, shape into a ball and divide into 2 unequal parts . One of which is 1/3 smaller than the other. Use the larger part of dough and gently press onto a 9″ or 9.5″ round pyrex or ceramic pie dish going up 1-1/2 to 2″ of the border.
Filling: Combine all the filling ingredients and pour on top of the pie crust and evenly smooth the top with a spoon as much as possible.
Use the 1/3 part of the remaining dough to crumble all over the top or follow vegan top crust recipe to make decorations.
For Vegan Top Crust:
In a food processor, add flour, salt and sugar and pulse until combined. Add coconut oil and process until no chunks remain. Add 2 Tbsp of ice water and process until the dough comes together. Add another Tbsp if needed. At no point should the dough be sticky. Wrap in plastic and refrigerate for 20 min. Roll dough out on floured surface and decorate to your liking whether it's to make a nice lattice, cut-outs or just a regular old fashioned crimp crust. Brush with egg wash.
Bake for 60 min at 350F. Makes about 10-12 slices.
*** original vegan pie crust recipe adapted from Food with feeling.