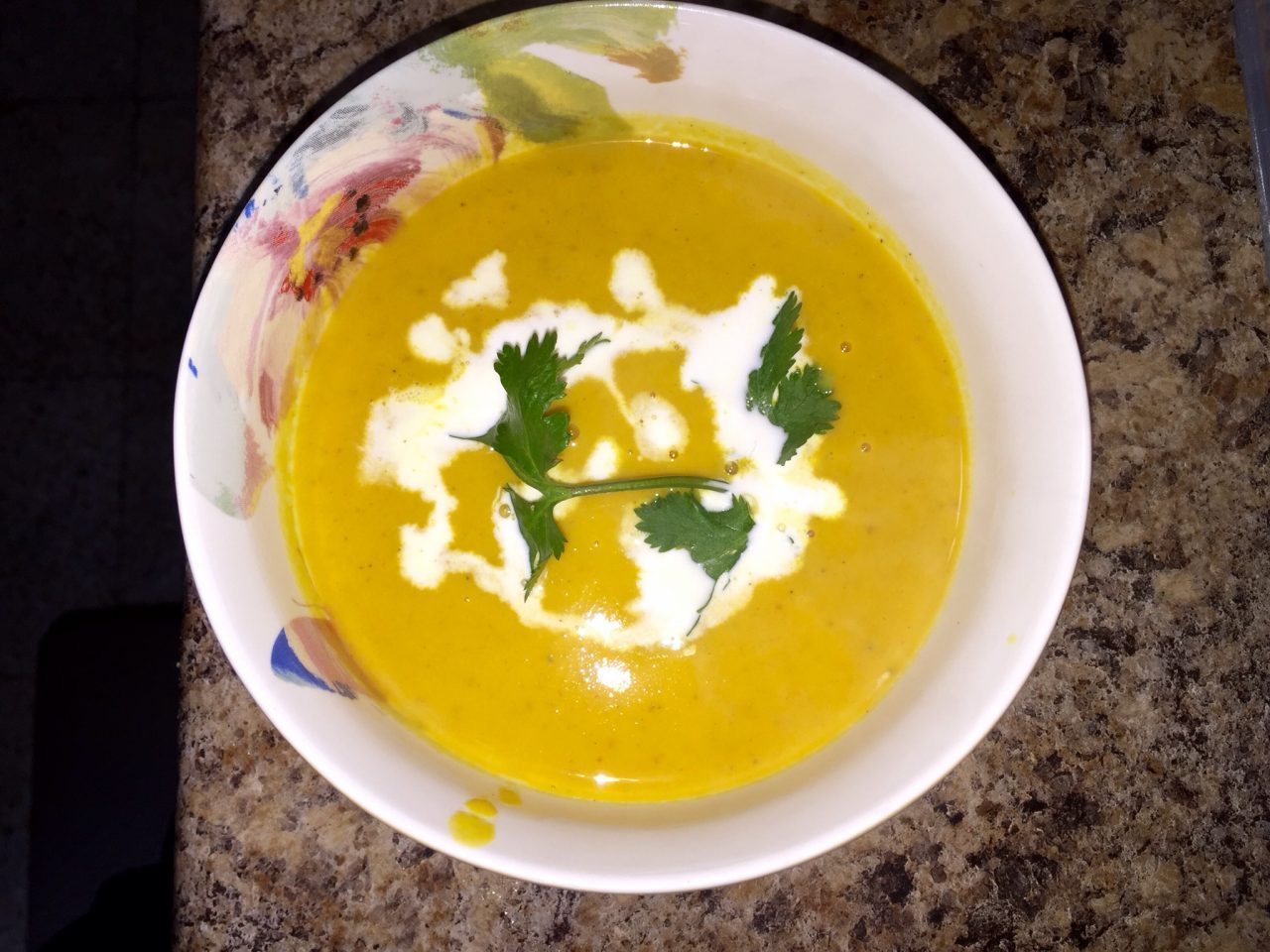 I think it has already become obvious about my love for pumpkin! I love how versatile it is and warm flavor it exudes makes it perfect for the cold season!
INGREDIENTS:
2 tsp Onion Powder
1 Tbsp Unsalted Butter
2- 15oz Cans Of Pumpkin Puree
3-1/2 Cups Homemade Vegetable Broth or Organic Store Bought Low Sodium Vegetable Broth
1/4 tsp salt
1/2 tsp Curry Powder
1/4 tsp Coriander Powder
1/4 Ground Cumin
1 Tbsp Pure Maple Syrup
1 Cup Ripple Original Half & Half
DIRECTIONS:
Melt the butter in a large sauce pan, lightly stir onion powder and the rest of the spices. Whisk in Pumpkin, broth and maple syrup, until well combined. Bring mixture just to boiling; reduce heat. Stir in the cream or half & half and heat through. If desired garnish with a teaspoon with half & half and any herb leaves.
Makes 6 servings. Serving size is 2 cups.