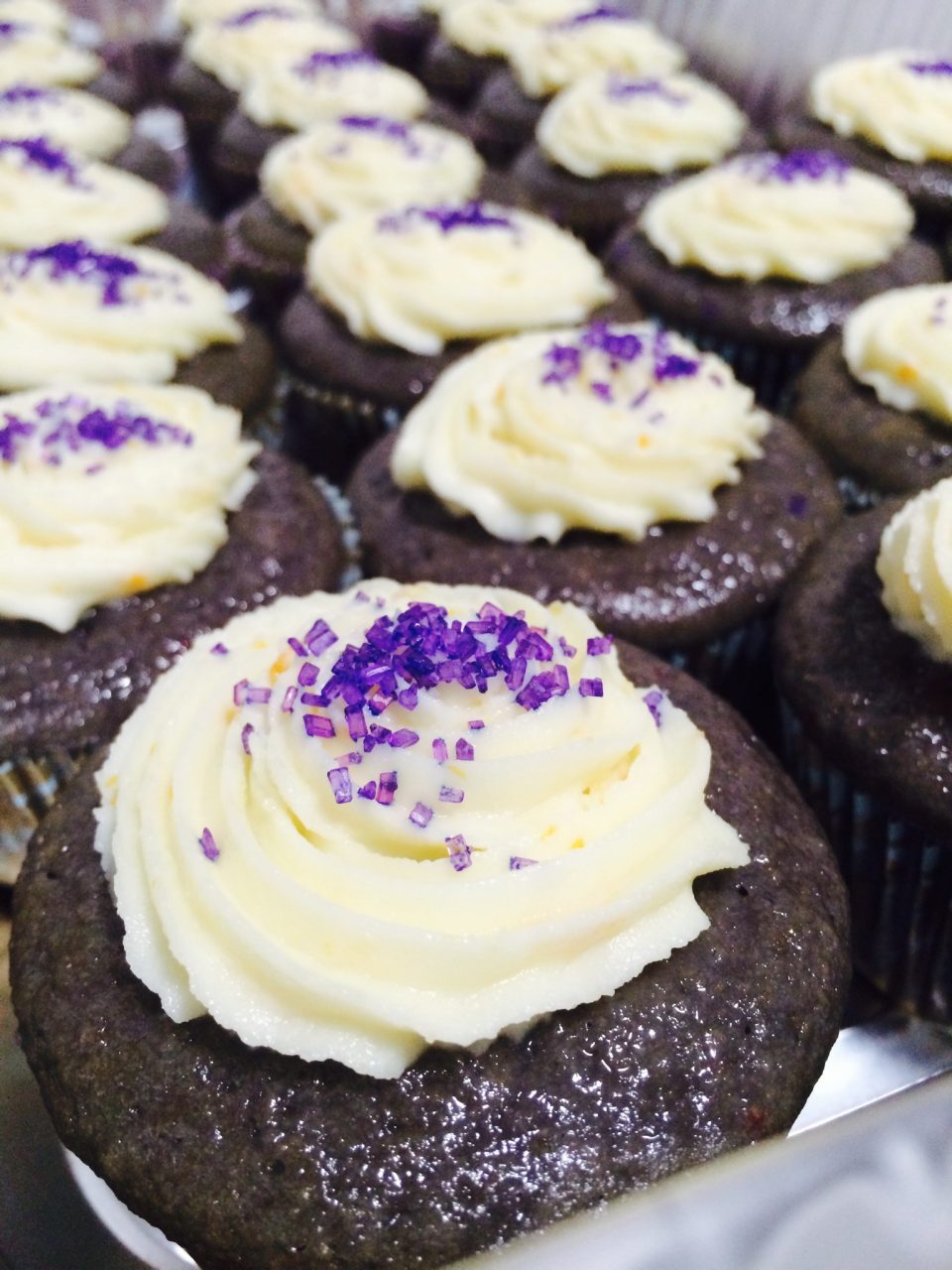 I have always wanted to experiment baking with lavender buds and since purple is my favorite color i decided to finally give it a go!
INGREDIENTS:
1-1/2 Cups White Whole Wheat Flour (I use Trader Joe's brand)
1 Cup Unbleached All Purpose Flour
1 tsp baking soda
1/2 tsp salt
1-1/2 Cups Organic Clover Honey
1 Cup Trader Joes Cultured Cashew Beverage or Buttermilk
1/2 Cup Avocado Oil
1/2 Cup Unsweetened Applesauce
3 Large Eggs
2 Tbsp Whole Fresh Edible French Lavender Flowers
2 tsp plant based red food color
2 tsp plant based Blue food color
Orange Vanilla Mascarpone Frosting:
8 oz Mascarpone
1/8 Cup Organic Clover Honey
1/2 tsp Vanilla Extract
1 tsp Fresh Squeezed Orange
1/2 Tbsp Orange Zest
DIRECTIONS:
Heat oven to 325F. Line 2 cupcake pans with 23 liners. Sift flour, baking soda, and salt into a medium bowl. Cream the honey, buttermilk, applesauce, food coloring and oil until they are immersed together, about 5 min. Scrape down the sides of the bowl. Add each egg one at a time, scraping the sides of the bowl after each addition. Turn mixer on low and add the flour mixture 3/4 cup at a time. Slowly add the lavender flowers to create a smooth batter.
Fill the liners 3/4 full with the batter and bake about 30 min. Cool the cupcakes completely before frosting.
For the frosting. Blend the mascarpone, honey and vanilla by hand, until the
cream is smooth and incorporated. Add the juice and zest. Mix for 15 seconds. Put the cream into
a piping bag with a star tip and frost cupcakes.
Serving Size 1 cupcake with frosting.