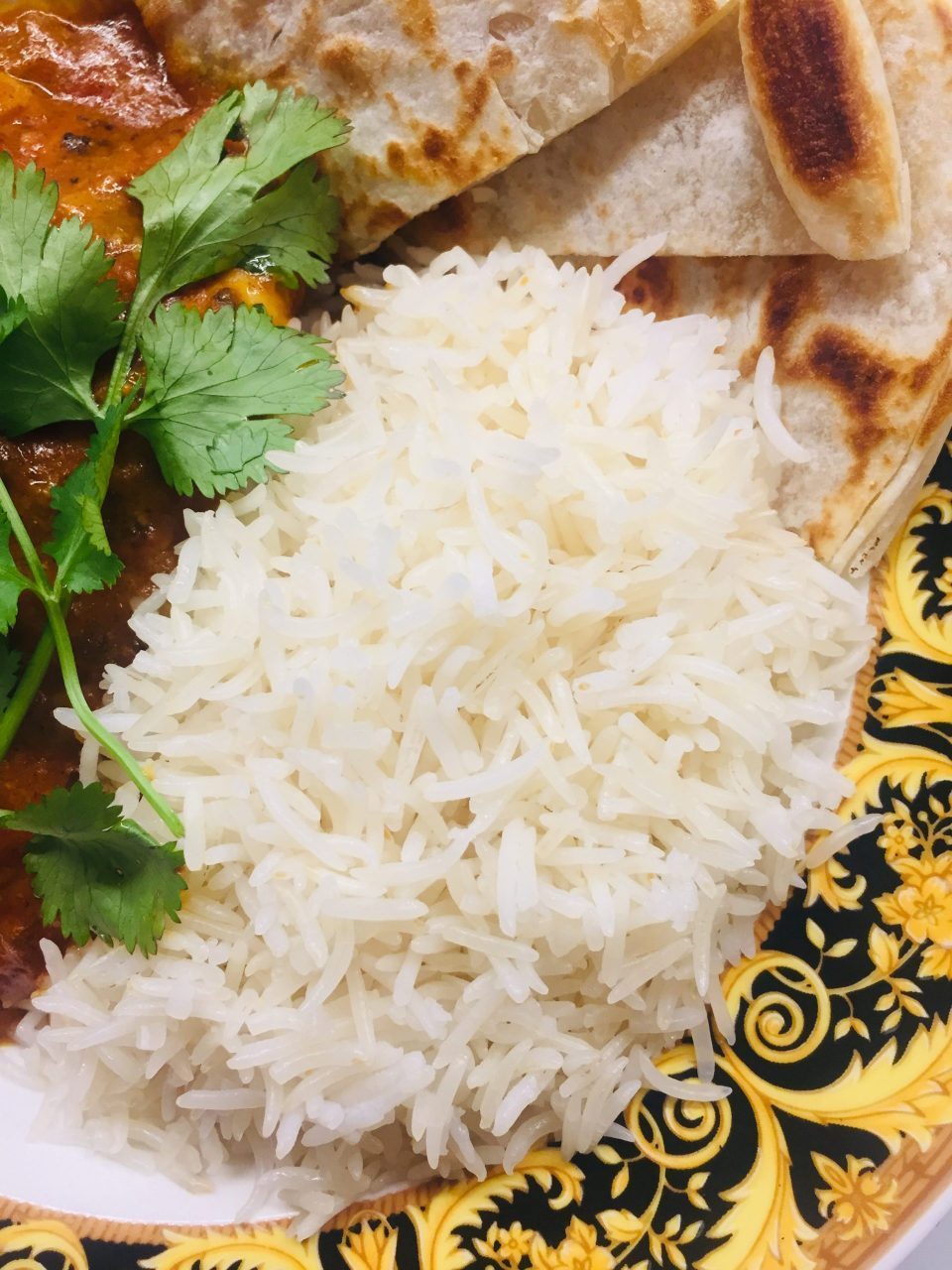 INGREDIENTS:
2 Cups Basmati Rice
2 Tbsp Vegan Butter or Avocado Oil
2 tsp Lemon Juice
4 Cups Water
1/2 tsp salt
DIRECTIONS:
Prepare the rice:
Wash basmati rice under running cold water until water runs clear. Soak rice in enough warm water for at least 10-15 min. Drain the rice and let it dry in a strainer for 10 min. This helps to firm up the rice.
Cooking the rice:
Heat the butter/oil in a thick bottom saucepan on medium heat. Add and sauté for a minute. Add water, salt, and lemon juice. Stir to combine. Bring to a boil. Cover and reduce the heat to the lowest it can possibly go. Simmer for 20 min. Turn off the heat and let it stand covered for an additional 10 min. This step is a must and should not be skipped. This allows time for the rice to firm up so it doesn't break when your fluff it with a fork before serving. Then open fluff with a fork.
Nutrition Analysis:
Serving: 1 cup
Calories: 190
Carbohydrates: 35g
Protein: 3.3g
Fat: 2g
Saturated Fat: 1.1g
Cholesterol: 4mg
Sodium: 297mg
Potassium: 56mg
Fiber: 0.6g