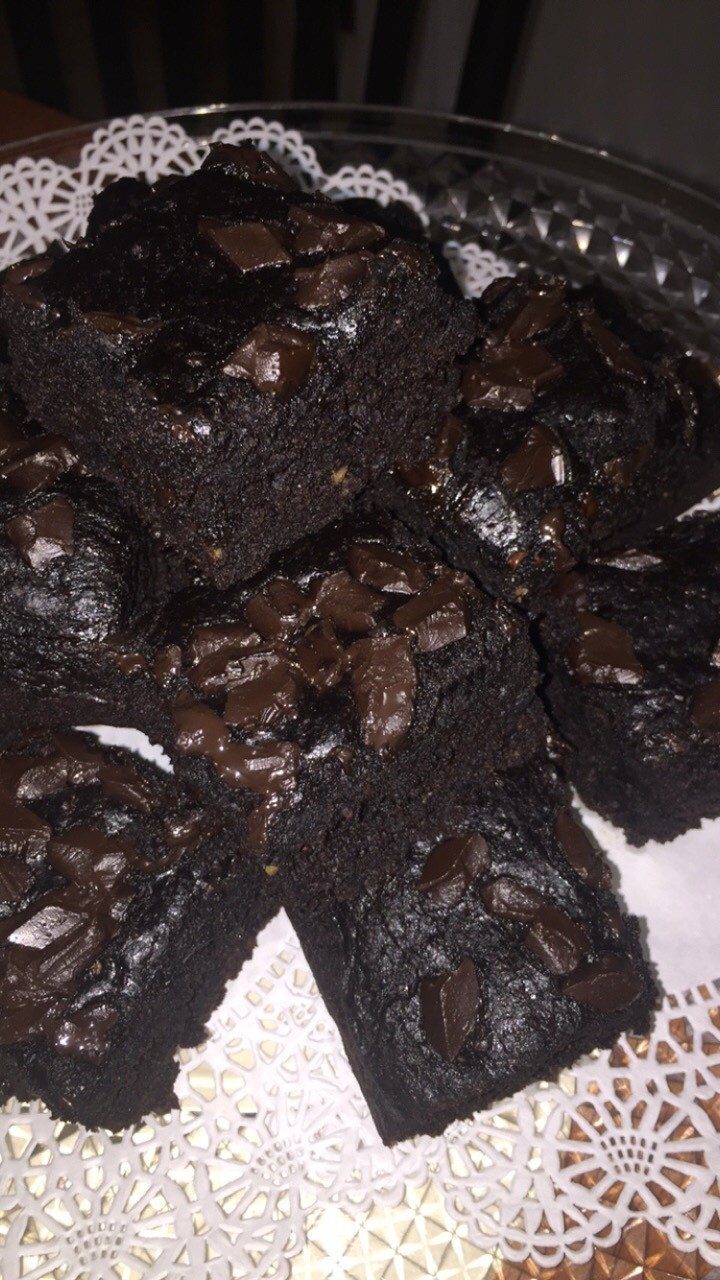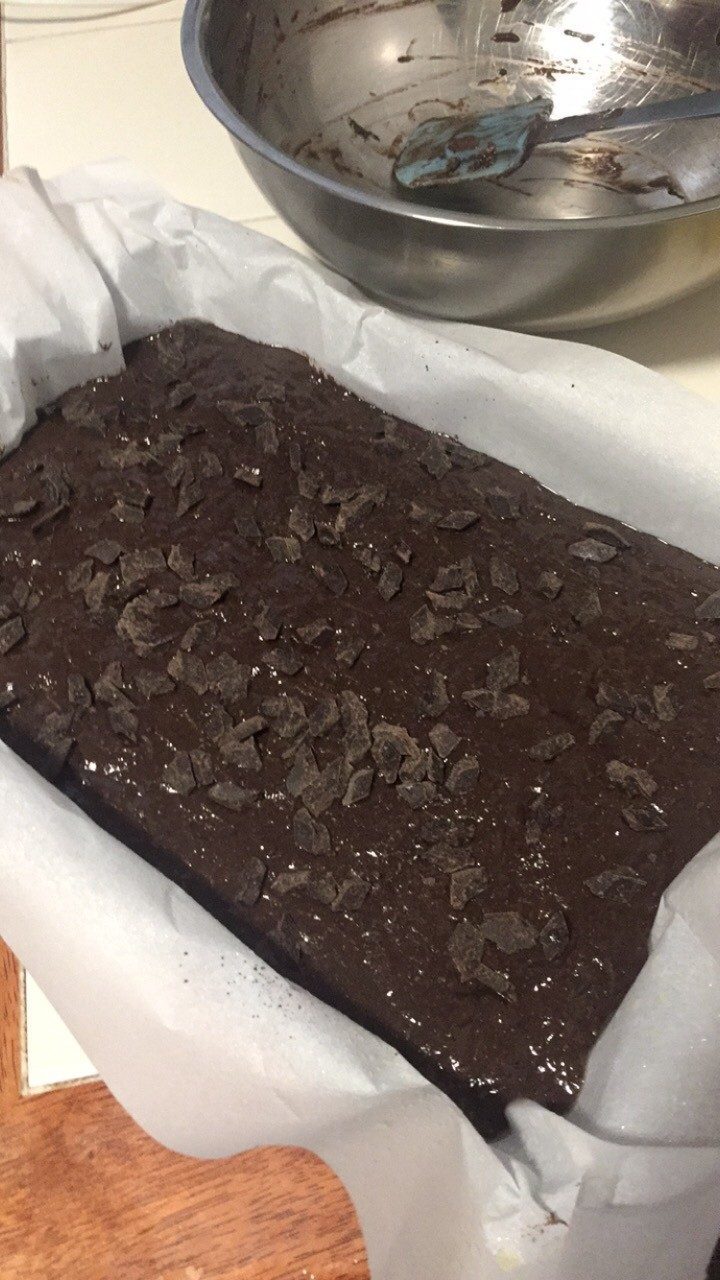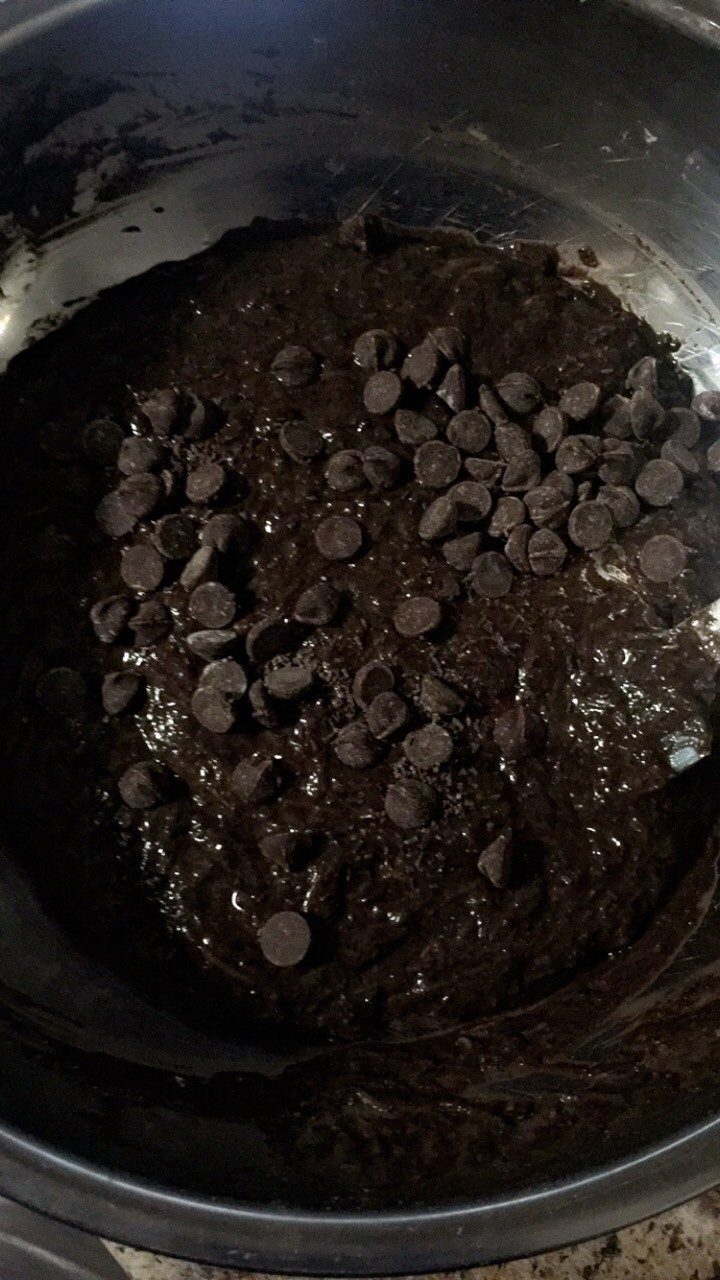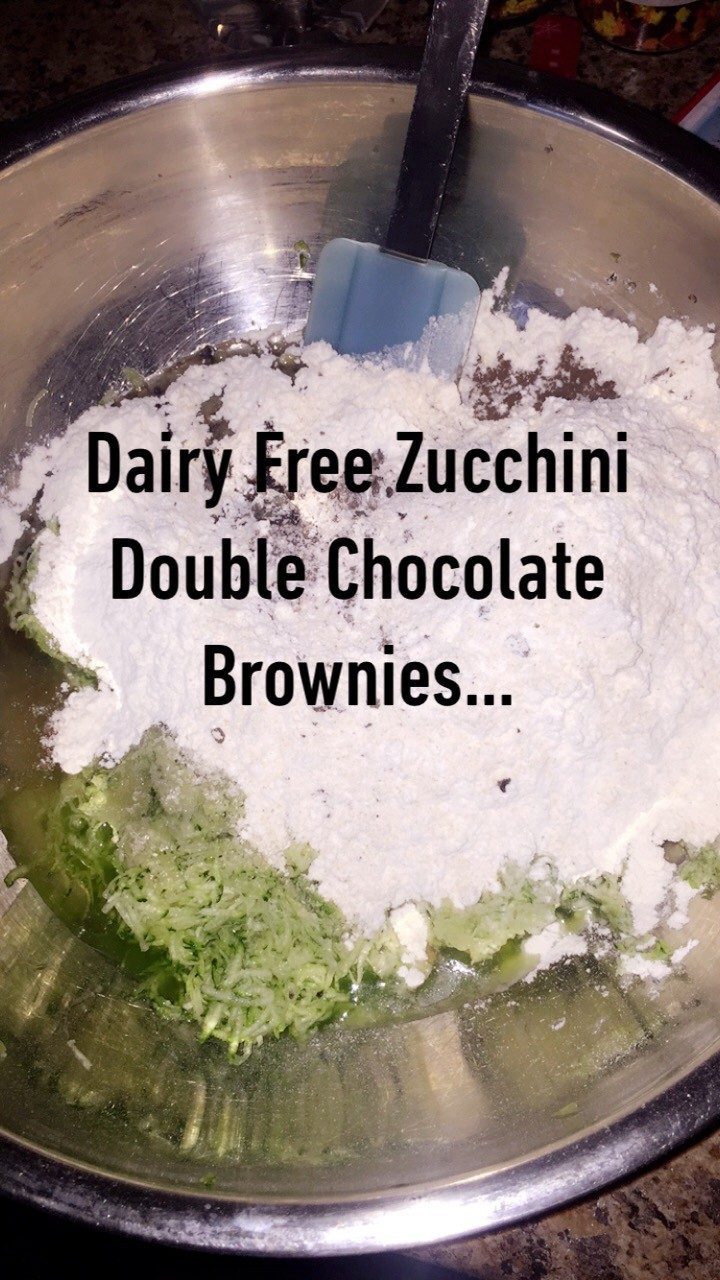 INGREDIENTS:
3 cups shredded zucchini (on the smallest side of the box grater), do not drain
2 cups flour (I used half white Whole wheat and half unbleached all purpose)
1/2 cup sugar ( I use organic evaporated cane sugar or coconut sugar) (if you like brownies a little sweeter you may add an additional 1/2 cup but it will alter the nutritional content)
1-1/2 tsp baking soda
1/2 cup avocado oil (or any neutral oil)
1/2 cup unsweetened cocoa powder (I used special dark cocoa
1/2 tsp salt
1 Tbsp vanilla extract
1-1/4 cups vegan chocolate chips (save some for topping)
DIRECTIONS:
Heat oven to 350F. Prepare a 9×13 baking pan line with parchment paper greased with cooking spray.
In a large bowl shred your zucchini. Add the rest of the ingredients and stir with a spatula until well combined.
Pour into pan evenly and top with remaining chocolate chips. Bake for 25-35 min until tester comes out clean and not wet. Some crumbs is fine on the tester as long as it's not wet with batter.
Let stand for 20 min. Serve warm or room temperature. Enjoy.
*original recipe adapted from I am baker.