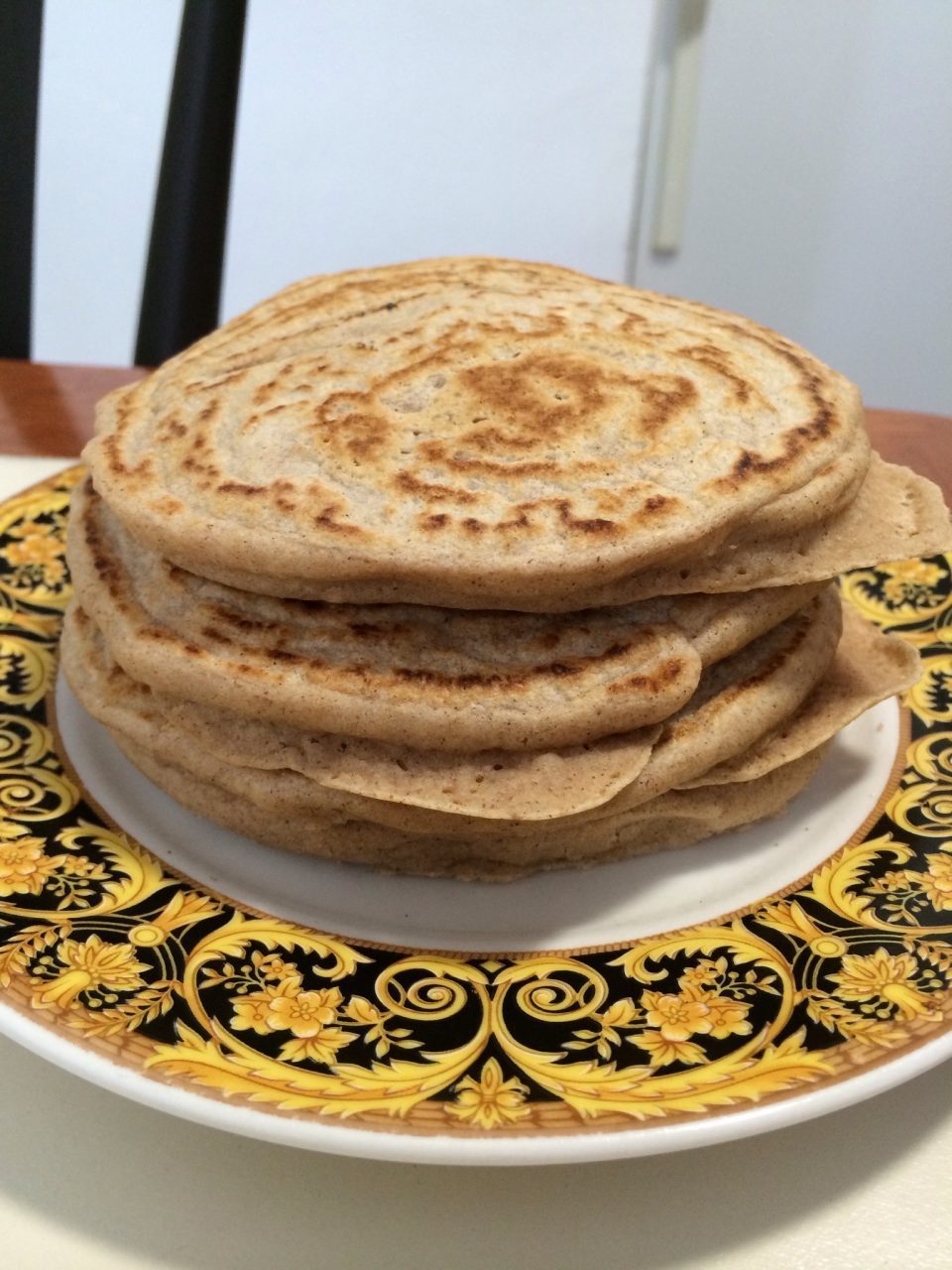 INGREDIENTS:
1/2 Cup White Whole Wheat Flour
1/2 Cup Unbleached All Purpose Flour
1 Tbsp Honey or Maple Syrup
2 tsp Baking Powder
1 Cup Unsweetened plant based milk
1/2 tsp Vanilla Extract
3 Tbsp Coconut Oil melted
DIRECTIONS:
Combine dry ingredients. Add Almond milk and vanilla. Whisk just until combined. Be careful not to over mix.
The batter should be slightly lumpy. Set aside to rest. In the meantime melt the coconut oil and then add it to the batter. Stir. Use an ice cream scoop to drop scoopfuls of batter on to hot griddle. Flip when you see bubbles forming. Enjoy!