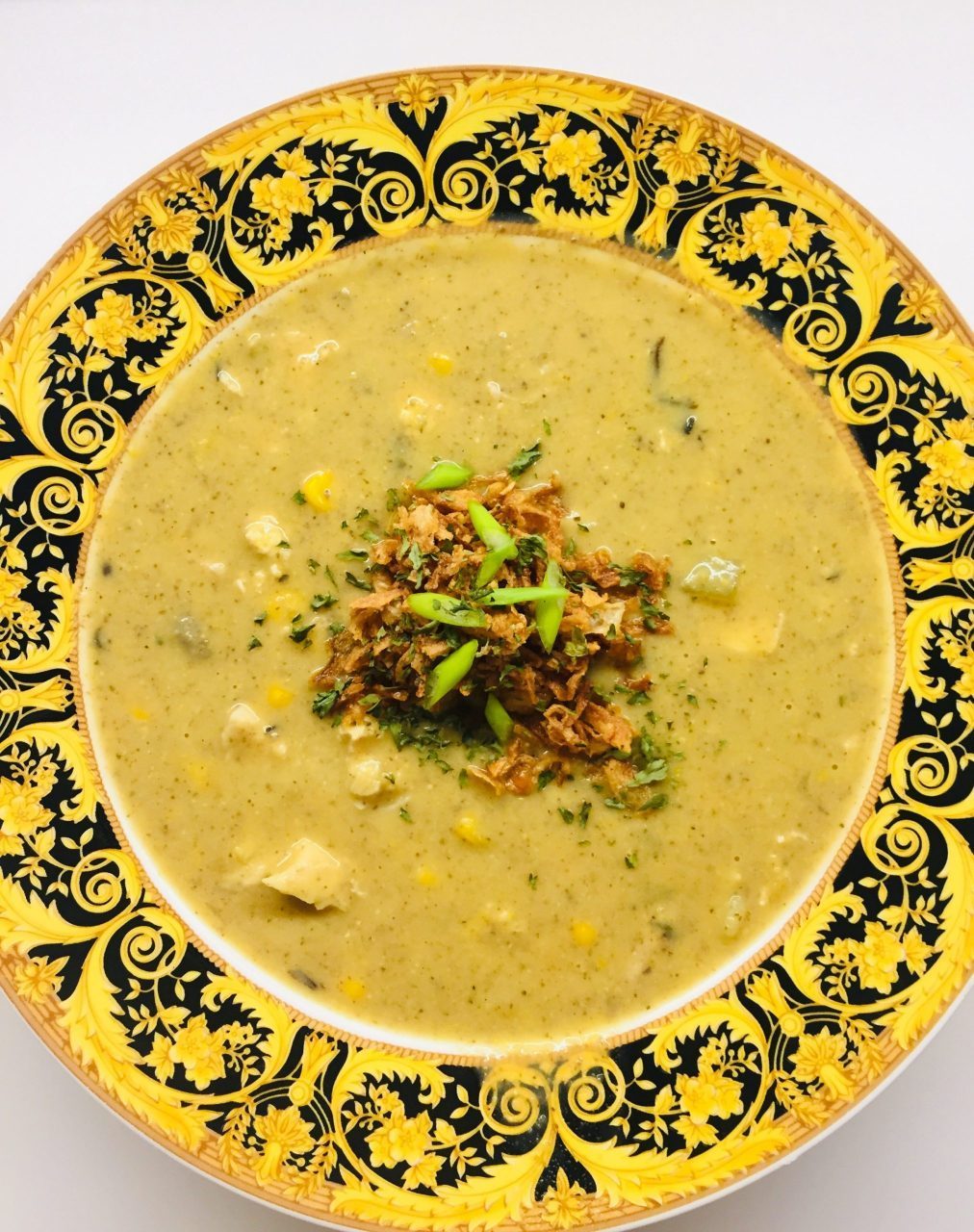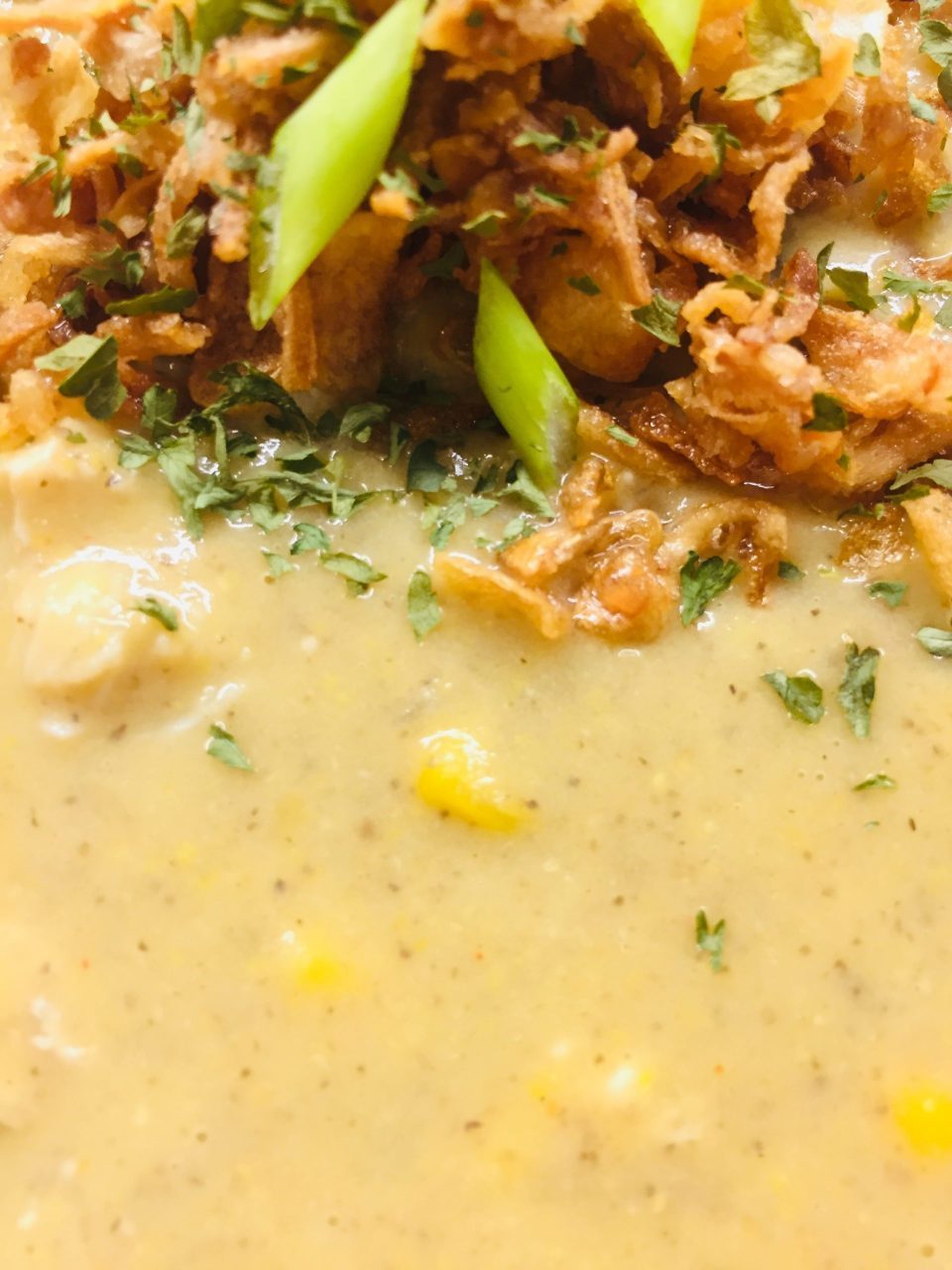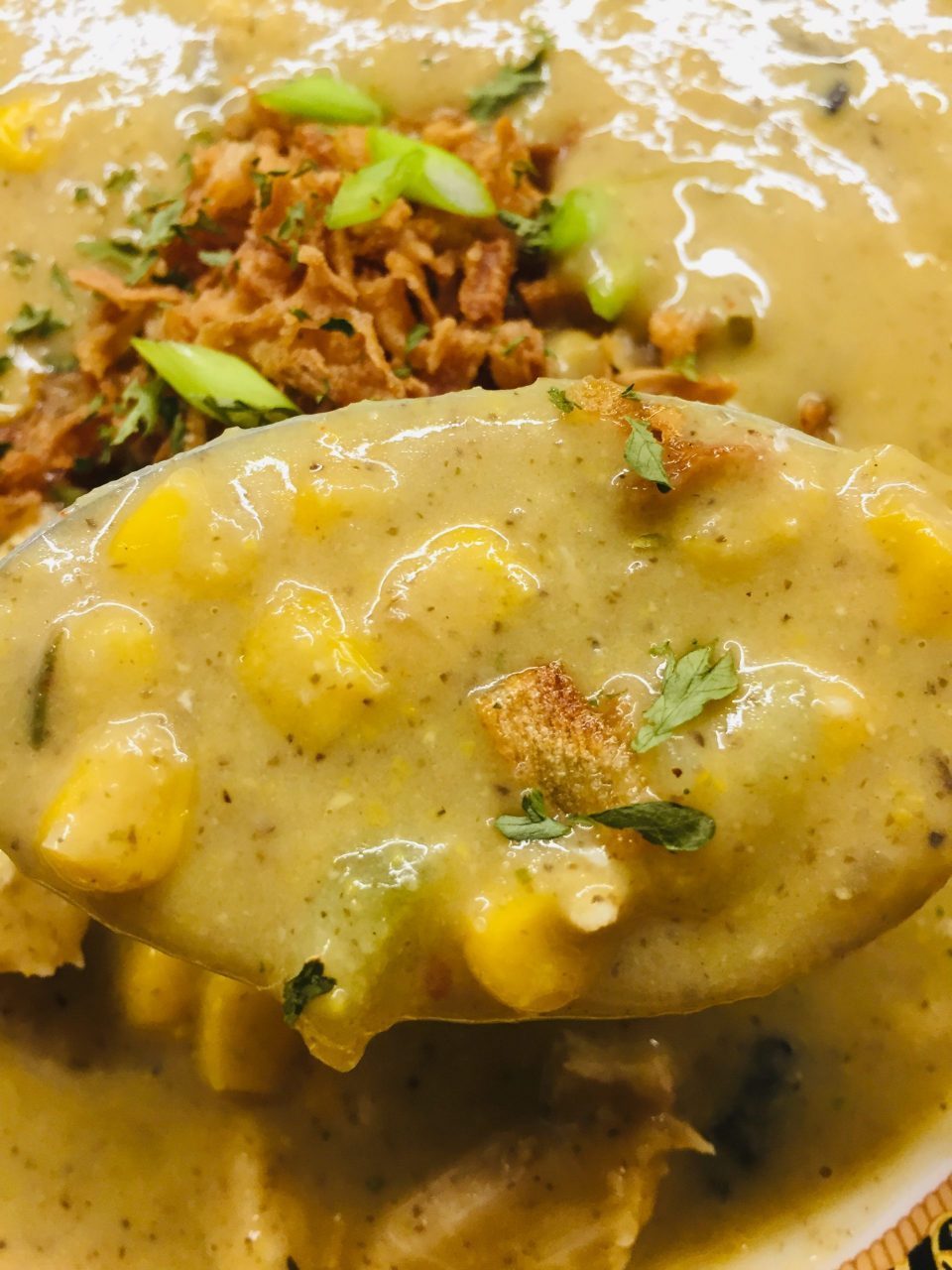 Chicken Corn Chowder:
INGREDIENTS:
2 Chicken Breast Halves, poached*
3 Tbsp Avocado or Coconut Oil
1 Large Sweet Onion, chopped
3 cloves garlic, minced
2 Celery Stalks, diced
3 Tbsp Flour
4 Cups Organic Low Sodium Chicken Bone Broth or Low Sodium Vegetable Stock
1-1/2 Cups Ripple Original Half & Half
2 Medium Yellow Gold Potatoes, diced
2 Cups Fresh or Frozen Organic Sweet Corn
1 tsp Salt
1 Bay Leaf
1/2 tsp Ground Cumin
1 tsp Trader Joe's Onion Salt
1/2 tsp Turmeric Powder
1/4 tsp Smoked Paprika
1/4 tsp Red Chili Flakes (optional)
Immersion Blender
DIRECTIONS:
In an 8 quart pot, heat oil. Add onion, and celery. Saute for 4 min until soft. Add garlic and saute for an additional minute or so. Add all spices and seasonings except for bay leaf. Lower the flame to medium, add flour and stir for 3 minutes without letting the flour burn. Slowly pour in your stock and continue to stir to combine. Bring to a boil on high heat. Add potatoes and simmer on medium low for 10 min. Add half & half, corn and bay leaf. Simmer for another 10-15 min to ensure the potatoes are fire tender. Remove bay leaf. Use the immersion blender to puree the soup halfway through to create a thick and creamy consistency. Add shredded or diced poached chicken breast and serve.
*To poach chicken breast, put them in a 3 quart saucepan filled with water, 1 bay leaf, 1/2 tsp dried thyme, 1/2 tsp dried sage, salt, pepper, 1 tsp dried rosemary. Bring to a boil. Simmer on low for 25 min. This poached chicken can be added to any soup as a lean protein.