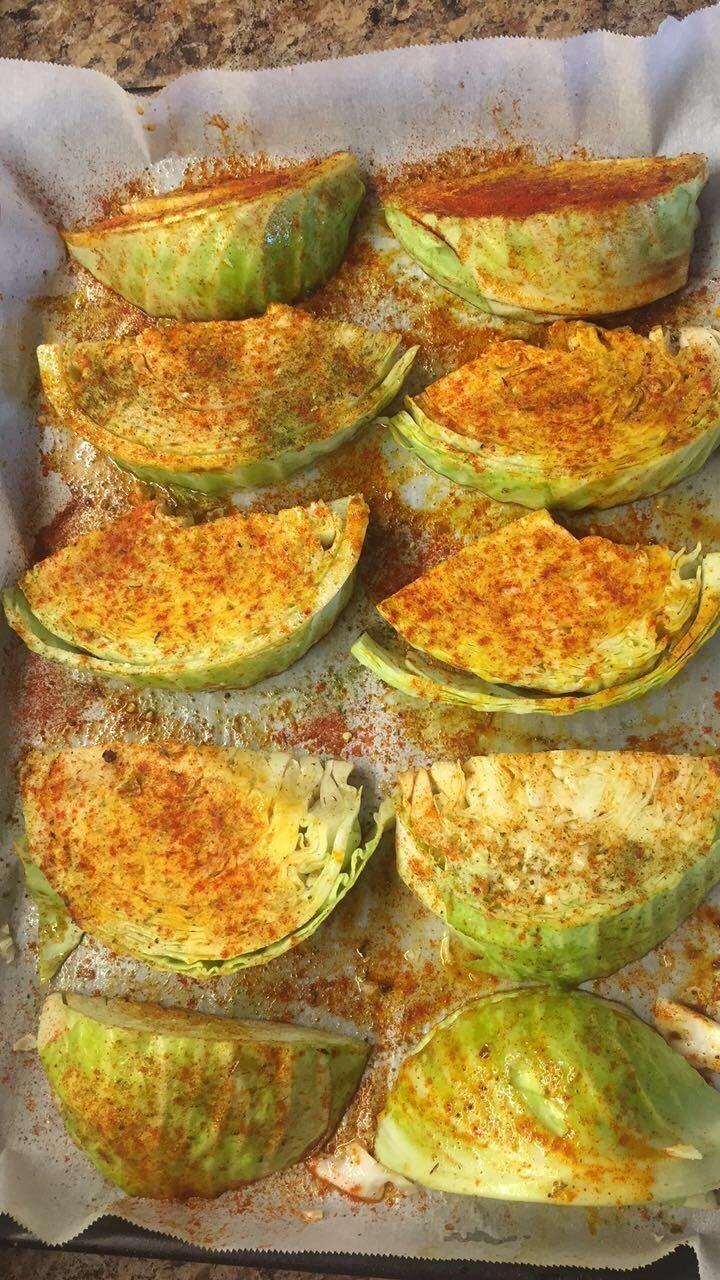 I originally got this amazing recipe from Jenna Jameson who has been following a keto lifestyle for over a year now. I've been making this recipe with my own spin on it ever since she posted it on her stories a while back. This is a must try if you love roasted cabbage. The outer layers are crisp and smoky, meanwhile the inner layers are more tender but have some resistance to bite. Just all-around delicious. I make this bi-weekly since it's frequently requested by my family.
INGREDIENTS:
1 whole head of cabbage, cut into wedges as shown in picture above
Avocado Oil (2 tsp on each wedge)
Sea salt (just a pinch, you wanna go light on the salt since 2 of the other spices have salt)
Fine Ground Black Pepper
Turmeric
Ground cumin
Ground Dried Garlic
Trader Joe's Mushroom Umami Spice
Zahtar Spice
Smoked Paprika
Coconut oil cooking spray
DIRECTIONS:
Heat oven to 410°F. Line a large baking sheet with parchment paper. Grease with cooking spray. Put your wedges on the parchment paper and start with pouring oil on each wedge making sure it's coated all over. Then sprinkle all spices as much or as little as you desire. Finally, roast uncovered for about 20-30 min depending on size of cabbage. The longer you roast, the crispier the layers become. Enjoy and don't forget to give me a shoutout when you make it!