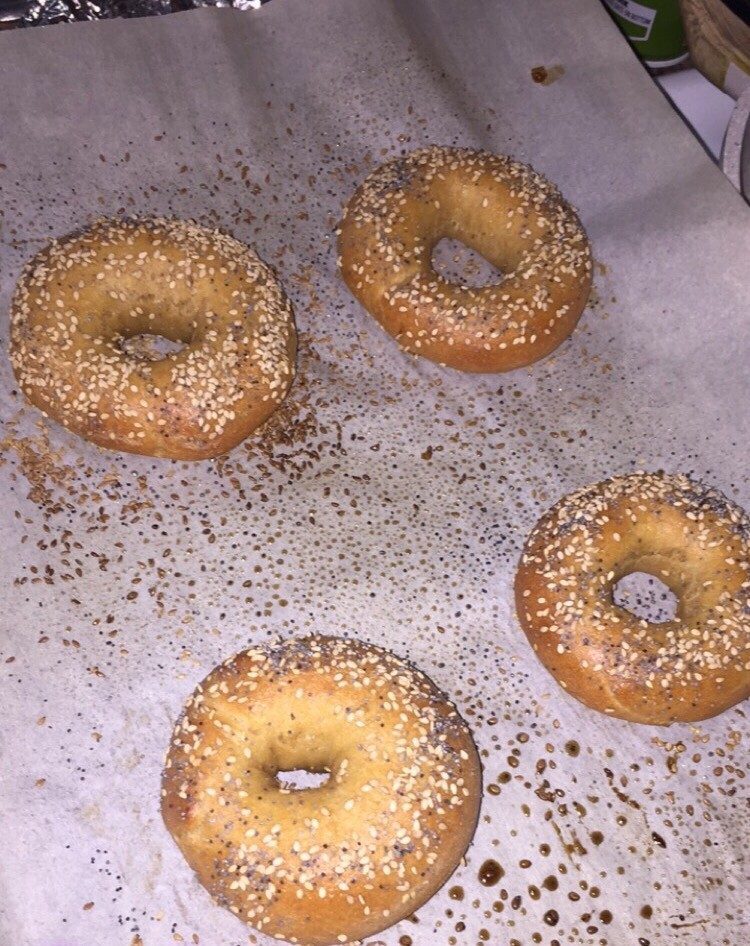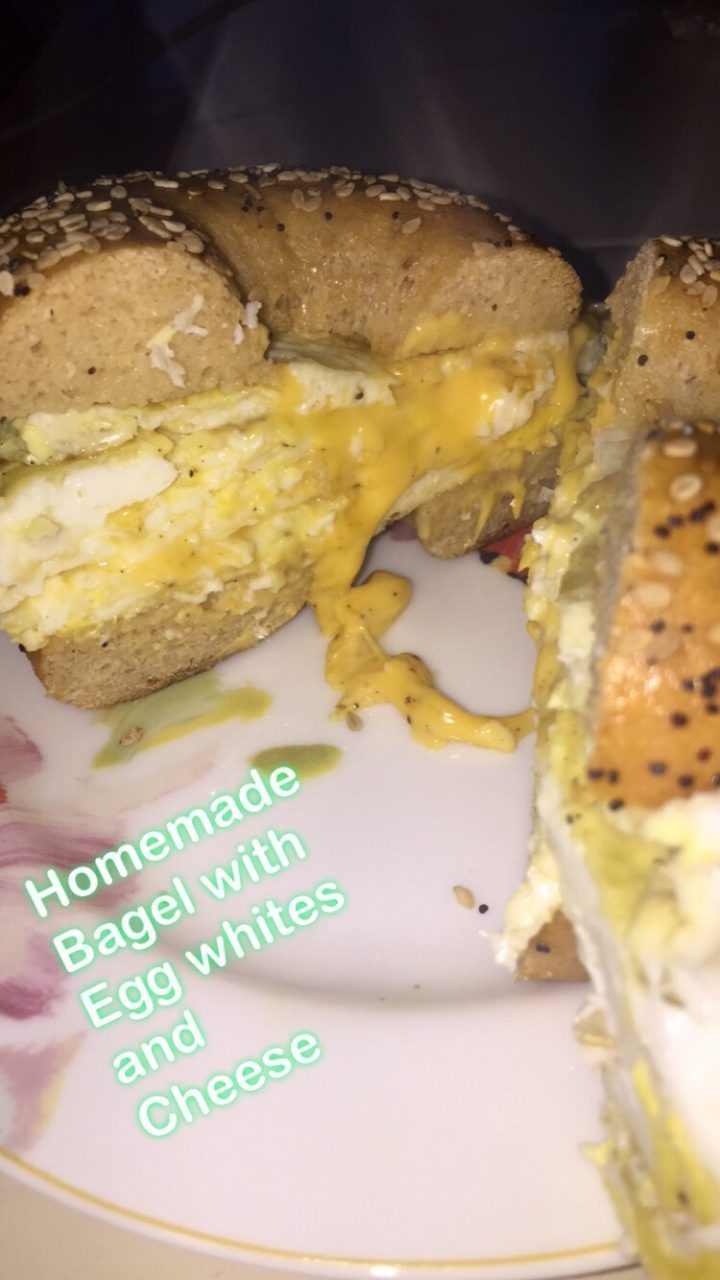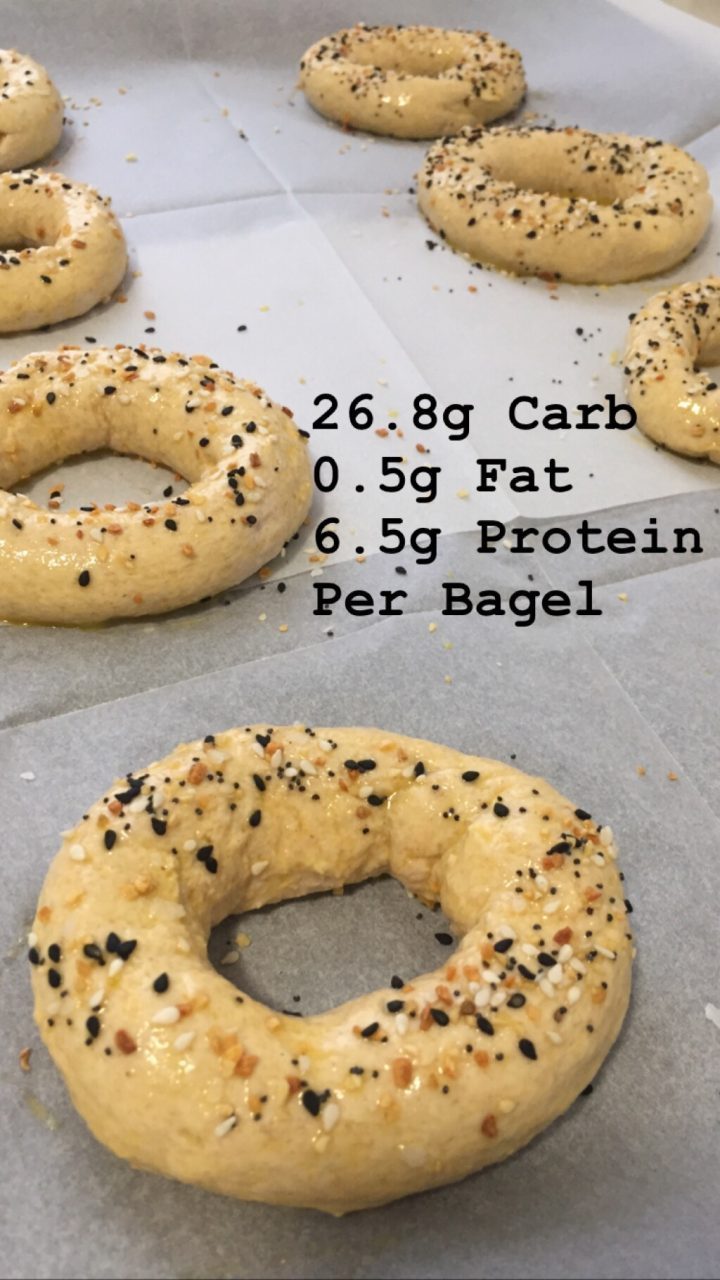 For all you bagel lovers out there who also struggle living a healthy lifestyle, here is the solution! The Skinny Whole Wheat Bagel consisting of only 138 Calories!!! That's less than half the calories than a regular bagel from your local bagel shop which is usually around 500-600 calories depending on size. Now you can continue living a healthy life without feeling guilty every time you succumb to the craving of a bagel! How amazing is that!? For me, it gave a whole new meaning to living a healthy life because now it includes Bagels! That's winning in my book! Anyways, I hope you guys give this recipe a go and tell me all about your thoughts after you have tasted this. Looking forward to your pins and posts! Happy Baking!
*Tips: Make sure to spill out any residual water that usually sits on top of the yogurt when opening the cap or foil lid. Any residual moisture will make for a gummy dough and not result in a bagel but more of a focaccia-like texture.
Make sure your baking powder is not expired otherwise your Bagels will not rise properly.
These Bagels may be stored individually wrapped in plastic on the countertop for 3 days max without molding or in the refrigerator for up to a week. Just reheat before eating.
Prep Time: 10 min
Baking Time: 25 min
Yields: 4 Bagels (recipe can be doubled or tripled)
INGREDIENTS:
1 cup white Whole Wheat flour (I use Trader Joe's)
1 cup Nonfat Greek Yogurt (make sure your yogurt doesn't have any water at the top when you open the container. If it does, spill it out.)
2 tsp baking powder
1/4 tsp salt (I used sea salt)
1 egg beaten for egg wash
DIRECTIONS:
Heat oven to 375F. Line a baking sheet with parchment paper and grease it with cooking spray (I used coconut oil cooking spray).
In a stand mixer, add flour, yogurt, baking powder and salt. Using a hook attachment mix the dough until sticky. If dough sticks to your hand then add some more flour (about a Tbsp at a time). Knead the dough a little more about 10-15 folds. It should be tacky but not leave dough on your hands. Shape into a huge ball and divide into 4. Shape into ropes and form into Bagels. Glaze with egg wash and sprinkle with favorite toppings. I used sesame and poppy seeds. Trader Joe's sells an everything bagel topping if you're interested.
Bake Bagels for 25 min. Let them stand for at least 15 min before cutting into them or eating. Enjoy!!!!
Nutrition Analysis:
Serving size: 1 Bagel
WW freestyle points: 3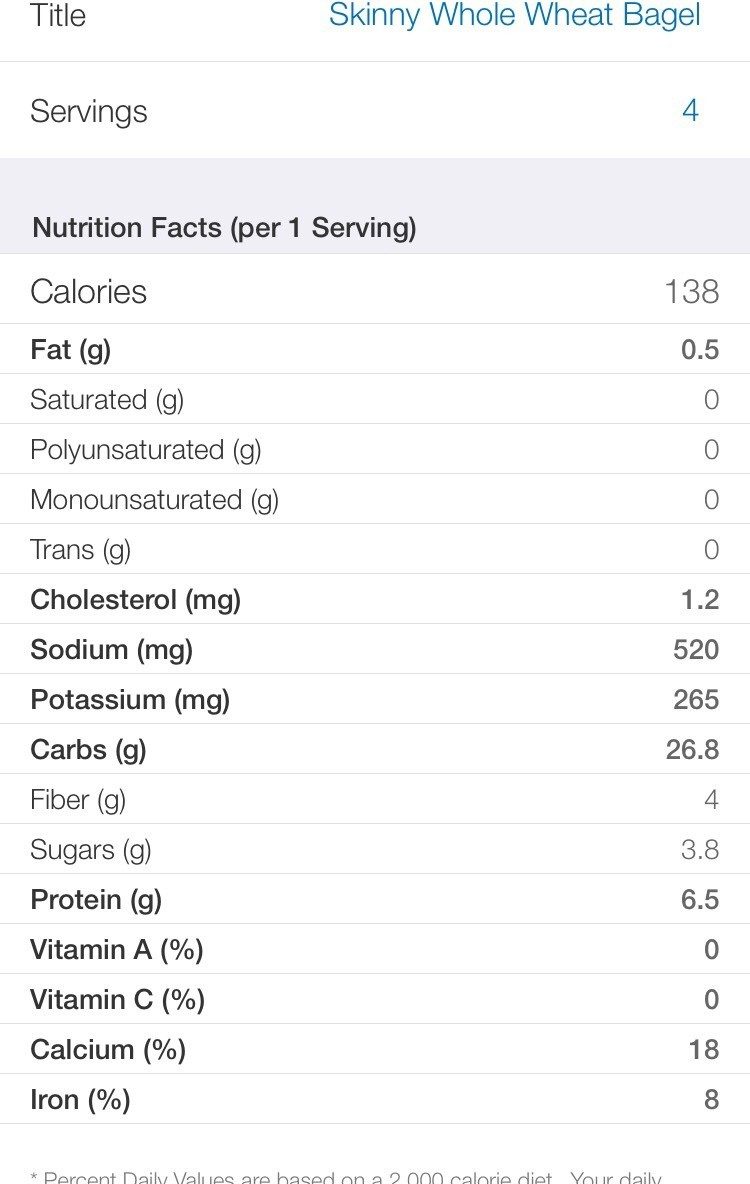 *recipe adapted from Skinny Taste.