Whole Wheat Drop Biscuits
September 5th, 2012 | Posted by in
Breads
|
Breakfast/Brunch
|
Thanksgiving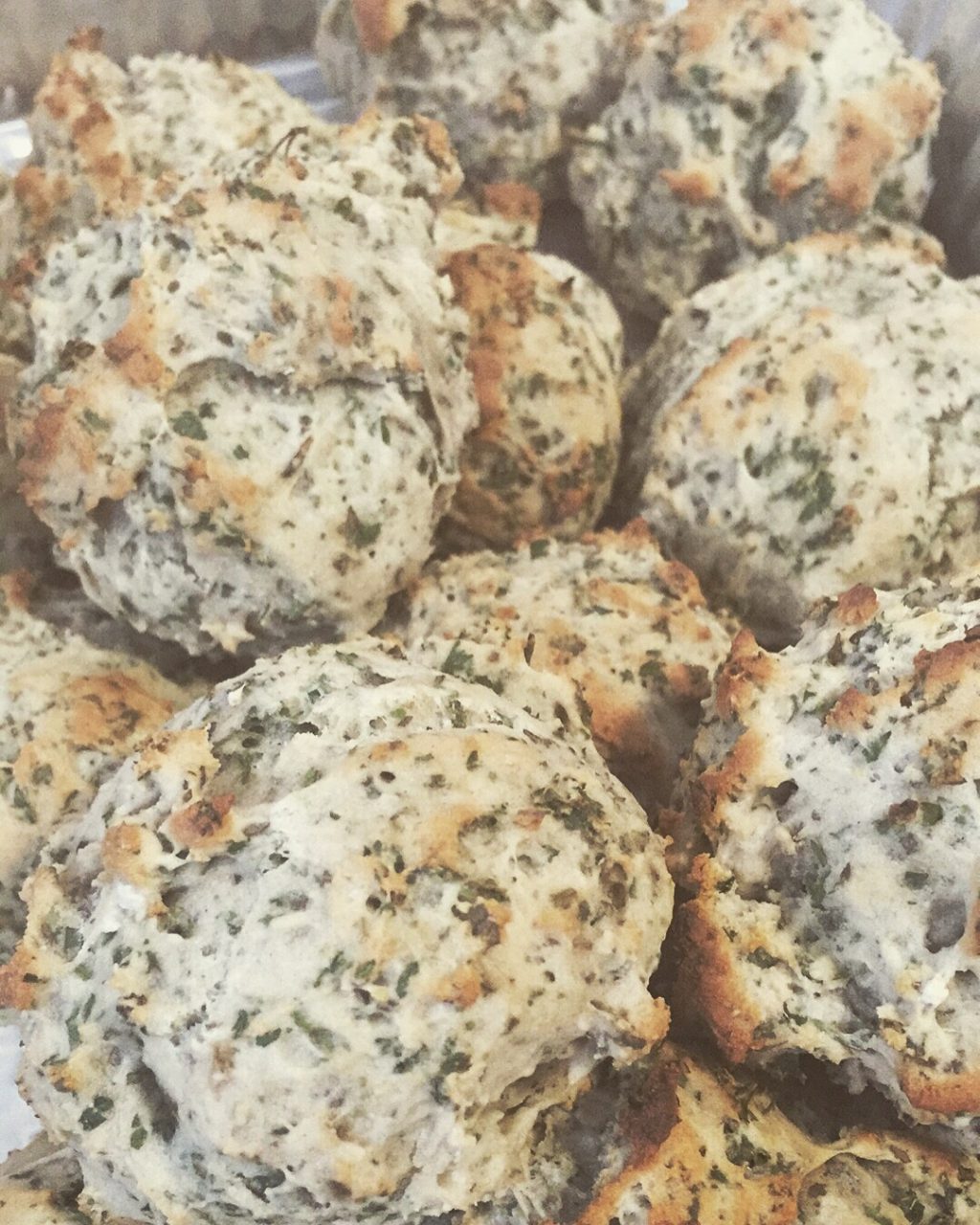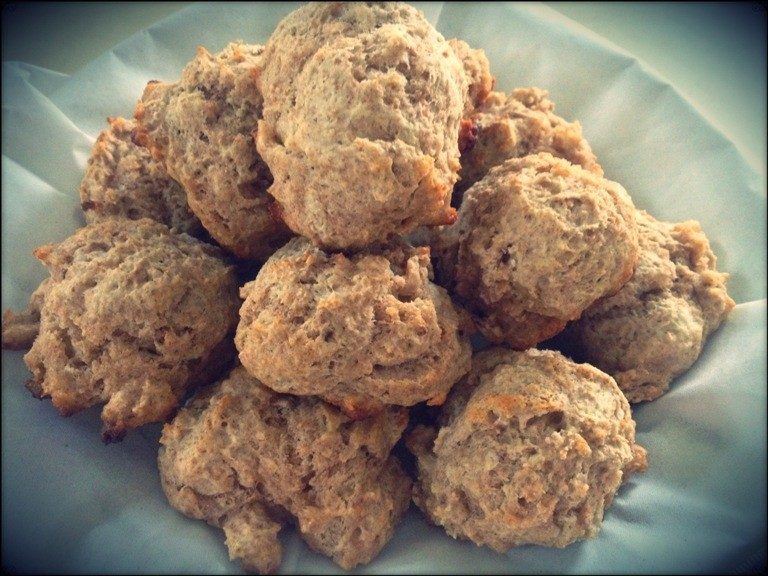 I love warm buttery biscuits straight from the oven on a damp, rainy day. It's just the most comforting piece of food that can go with either breakfast or brunch. I guarantee this fast and easy recipe will have your taste buds asking for more! This is also a staple at our annual Thanksgiving Feast!
INGREDIENTS:
1 cup unbleached all-purpose flour
1 cup white whole wheat flour
1 Tbsp Baking powder
1/4 tsp salt
4 Tbsp unsalted cold vegan butter
1 cup Ripple Original Unsweetened Milk
**Herb & Garlic Version:
3 Tbsp Dried Parsley
1 tsp Fresh Rosemary, Basil and Thyme or 1-1/2 tsp dried
1 tsp Dried Sage
2 tsp Garlic Powder
DIRECTIONS:
Heat oven to 450F. Whisk together flours, baking powder and salt. Cut the butter in with a pastry blender. If you do not have a pastry blender use 2 knives to the cut the butter into the flour mixture until the butter resembles size of peas. Stir in the milk just until moist. do not over mix. Use a small -medium cookie scoop to scoop the batter onto a greased cookie sheet about 2″ apart. Bake for 7-9 min and serve warm.
*** Add these ingredients into the flour mixture before the vegan butter for the Herb & Garlic version…enjoy!
Whole Wheat Drop Biscuits

,
You can follow any responses to this entry through the RSS 2.0 You can leave a response, or trackback.