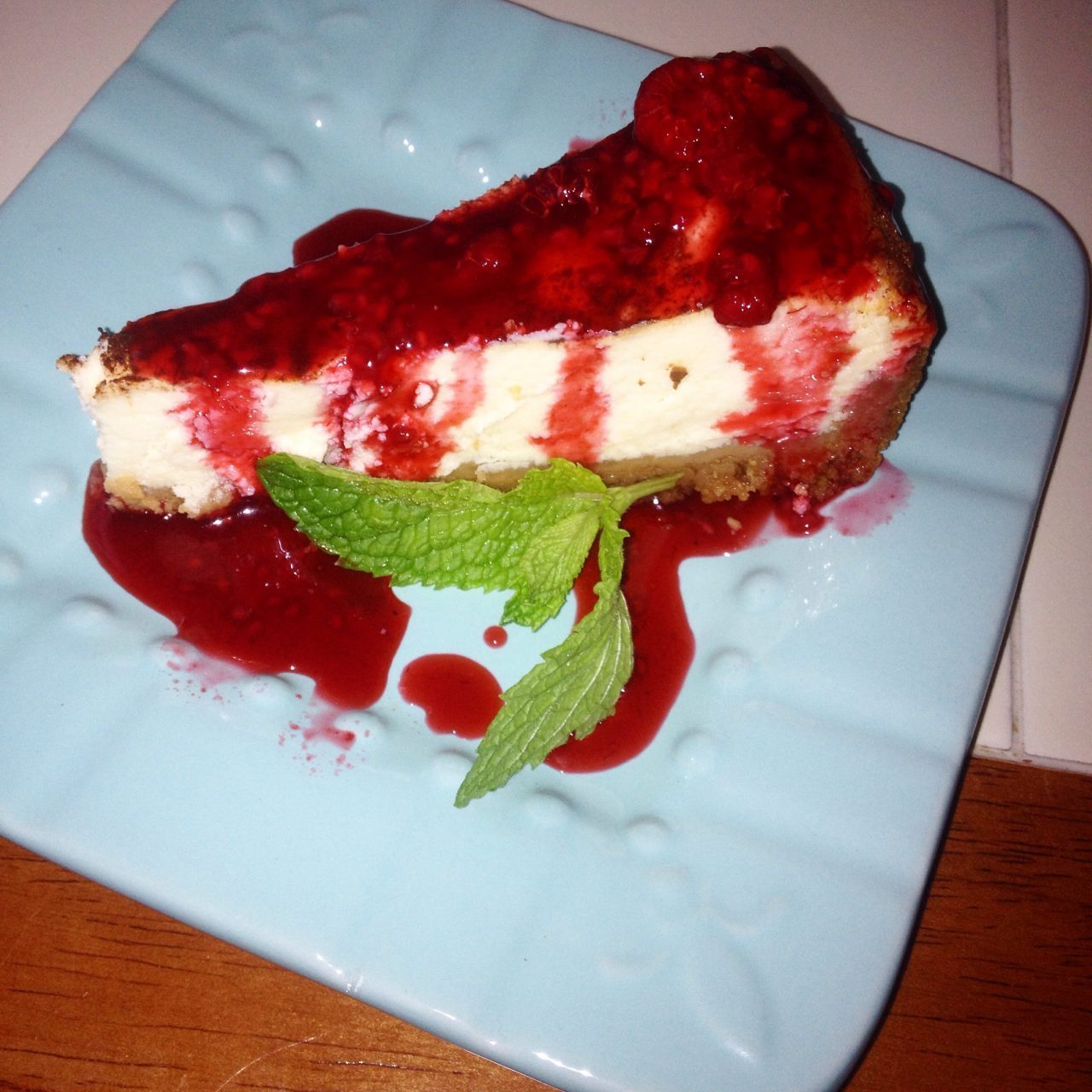 This is by far the best cheesecake I have ever baked and tasted! Definitely a keeper! You must try this recipe. A real crowd pleaser!
**All the following ingredients must be at room temperature for a smooth even result. 
INGREDIENTS:
CRUST:
1 box Trader Joe's Meyer Lemon Thins
3  Tbsp Unsalted Butter Melted
FILLING:
1-15oz container part skim ricotta
1-8oz container Mascarpon Cheese
1-1/2 packages 8oz Neufchatel or 1/3 less fat cream cheese
2 eggs
1 cup sugar
2 tsp vanilla extract
DIRECTIONS:
Heat oven to 350F. In a food processor, pulse cookies until a crumb texture is reached. Add butter and pulse to evenly incorporate. Press mixture on the bottom of a 9″ springform pan. Bake to set for 8-10 minutes or until golden. Set aside to cool. 
In the meantime, rinse food processor from crumb mixture. Process all cheeses together on high until creamy. Add sugar until completely dissolved and incorporated. Add eggs 1 at a time and vanilla. Pour filling on top of crust smoothing out the top evenly with spatula. Put springform onto baking sheet and bake 60-90 min or until middle of cake sets in. Let cake cool completely before refrigerating overnight. Dust with cocoa powder before serving. Enjoy!