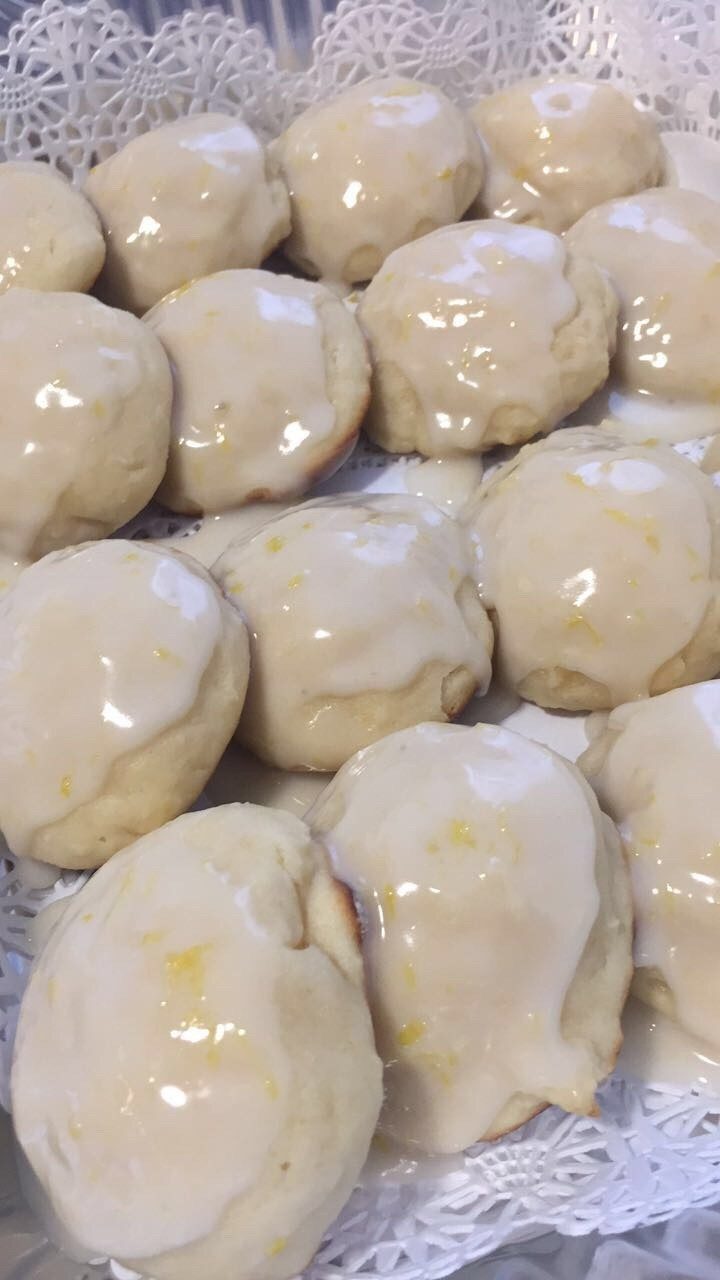 Makes about 45 cookies
INGREDIENTS:
2.5 cups unbleached all-purpose flour
1 teaspoon baking powder
1 teaspoon salt
1 stick unsalted butter, softened
2 cups sugar (I use organic evaporated cane sugar)
2 large eggs, at room temperature
1 (15-ounce) container whole milk ricotta cheese, room temperature
3 tablespoons lemon juice
1 lemon, zested
For the glaze:
1 cup powdered sugar
3 tablespoons lemon juice
1 lemon, zested
DIRECTIONS:
In a medium bowl combine the flour, baking powder, and salt. In the bowl of an electric mixer combine the butter and the sugar. Beat the butter and sugar on medium speed until light and fluffy, about 5 minutes. Add the eggs, 1 at a time, mixing between additions until well incorporated. Add the ricotta cheese, lemon juice, and lemon zest. Beat to combine. Fold in the dry ingredients. Tightly cover the dough with plastic wrap and refrigerate overnight.
Heat the oven to 350° F.
Line 2 Extra large baking sheets with parchment paper. Scoop the dough (about 1.5 tablespoons for each cookie) onto the baking sheets. Bake for 10-15minutes, until cooked through but still pale. Remove from the oven and let the cookies rest on the baking sheet for 5minutes. Then transfer to a cooling rack. If you don't have large baking sheets. Chill the dough in between batches. The fastest way to cool down your baking sheets in between is to rinse with cold water and dry them with a paper towel for the next batch. Continue with the remaining dough.
For the glaze, combine the powdered sugar, lemon juice, and lemon zest in a small bowl and stir until smooth. Dip the cookie upside down just until coated. Let the glaze harden for about 2 hours.