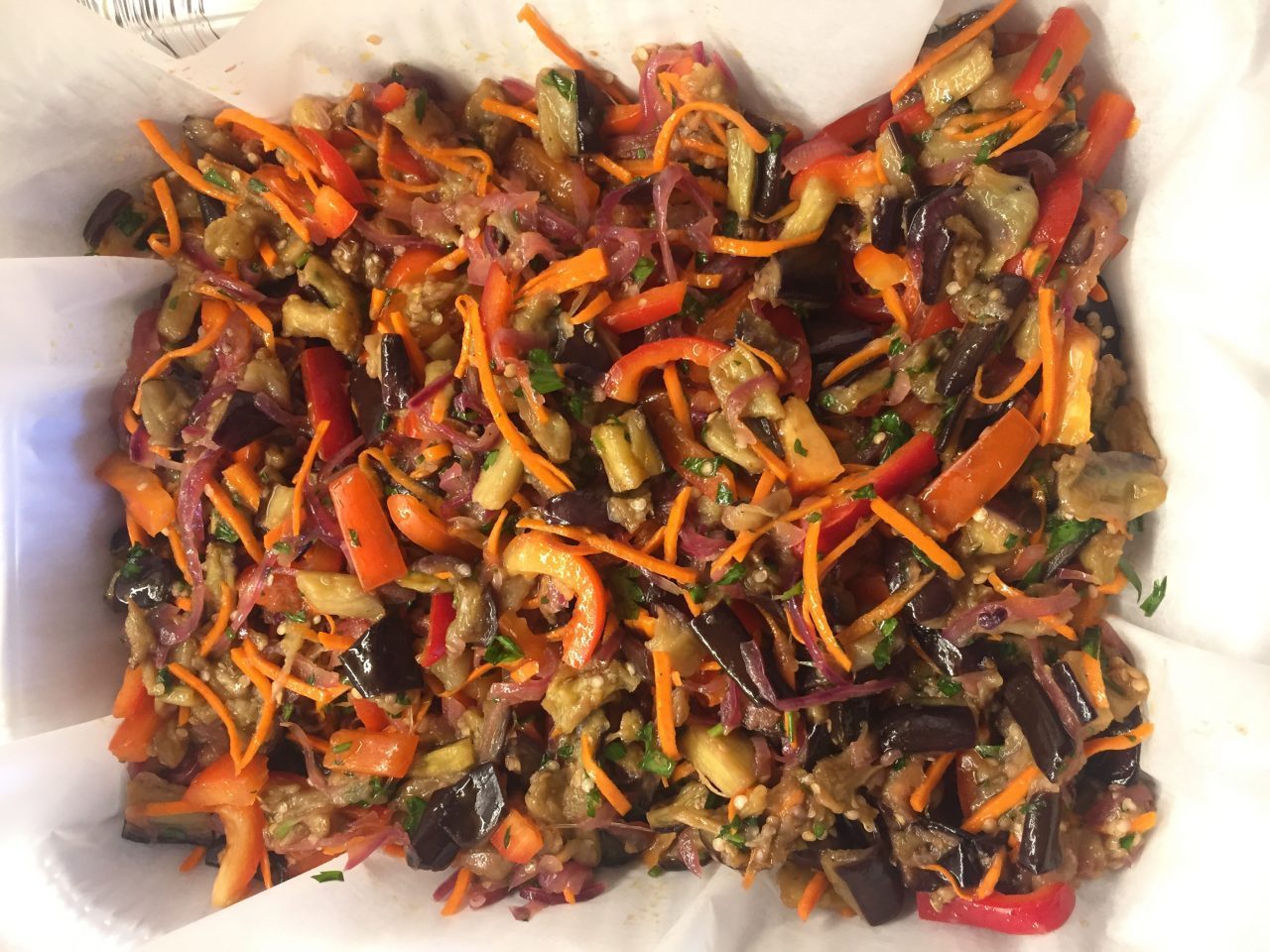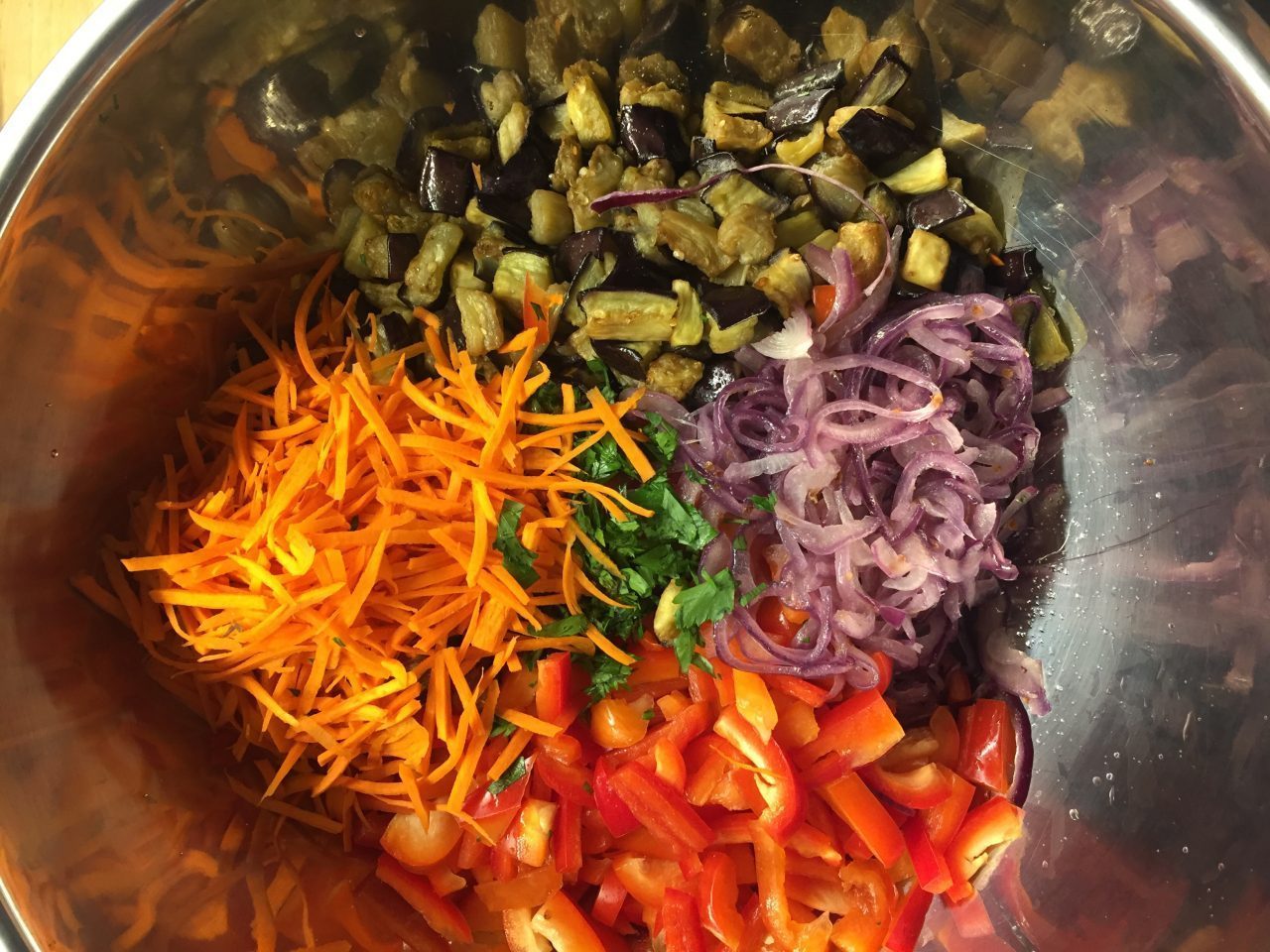 The original recipe to this absolutely delicious eggplant appetizer was adapted from @cookingwithyana on Instagram. Check out her account for more yummy creations! I made some modifications to her original recipe. The results speak for themselves.
INGREDIENTS:
3 medium Eggplant, chopped into 1" pieces
2 Red Bell Peppers, chopped to 1/2" pieces
2 Carrots, sliced into shoestring on mandolin
1 medium Red Onion, sliced thin
1/4 cup Parsley or Cilantro, finely chopped
Salt
DRESSING:
1/4 cup Avocado Oil
1 lime, squeezed
1 tsp sesame oil
2 large cloves garlic, minced
2 tsp rice vinegar
1-1/2 tsp white vinegar
2-1/2 tsp maple syrup
3/4 tsp tsp sriracha sauce
2 tsp coconut aminos or low sodium soy sauce
1/4 tsp black pepper
1/4 tsp salt
1/4 cup chopped Parsley or Cilantro
DIRECTIONS:
Season your eggplant well with salt in a colander over a large bowl to collect all the moisture from the eggplant. Let it sit for 30 minutes.
In the meantime, mix all the dressing ingredients and set aside.
In a wok or deep frying pan, flash-fry the onions for 2-3 minutes in avocado oil. Set aside.
Squeeze out eggplant pieces with hands and pat dry on paper towel before frying. I fried it in 4 batches. You may also drizzle some oil and roast it at 425°F for about 15-20 min until golden brown.
Mix it in a large bowl with the fried onions, raw peppers, carrots and chopped herbs. Pour dressing and mix gently with spatula. Can be served right away but is best if refrigerated for at least 8 hours as the ingredients get to know each other. 😉 Voilà👌🏻!