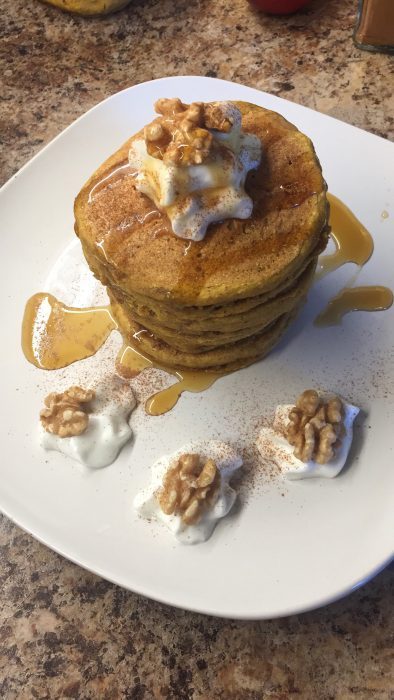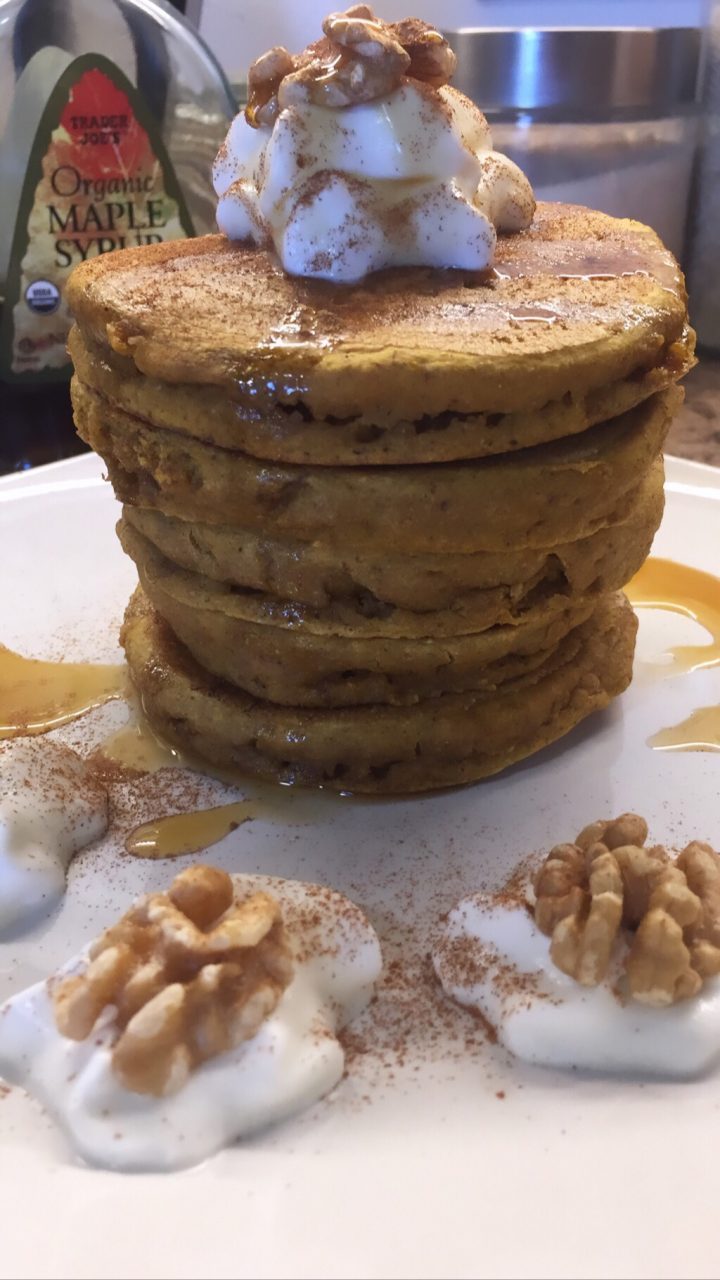 INGREDIENTS:
1 cup Trader Joe's Cashew cultured beverage in plain (vegan buttermilk)
1/2 cup pumpkin puree
1 large egg or 1 flax egg
1 tsp vanilla extract
1-1/2 Tbsp Maple Syrup
1 Tbsp coconut oil, melted
1-1/4 cups white whole wheat flour
1-1/2 tsp baking powder
1/4 tsp baking soda
1/2 tsp Ground cinnamon
1/4 tsp ground nutmeg
1/8 tsp ground ginger
1/8 tsp ground cloves
1/2 tsp salt ( I use sea salt)
DIRECTIONS:
1. Preheat a griddle pan on your stovetop over medium heat.
2. In a mixing bowl, whisk together the flour, baking powder, baking soda, spices and salt.
3. In a separate bowl, whisk together the buttermilk, syrup pumpkin puree, eggs and vanilla.
4. Drizzle in the oil as you continue to whisk.
5. Pour the wet ingredients over the dry and stir until almost completely combined. Your batter should still be lumpy.
6. Spray the griddle with nonstick cooking spray and pour about 1/4 cup of batter per pancake onto the griddle, leaving space between each, and cook until bubbles begin to form, flip and cook until golden.
Yields: About 11 Pancakes
Calories: 100 Calories per pancake